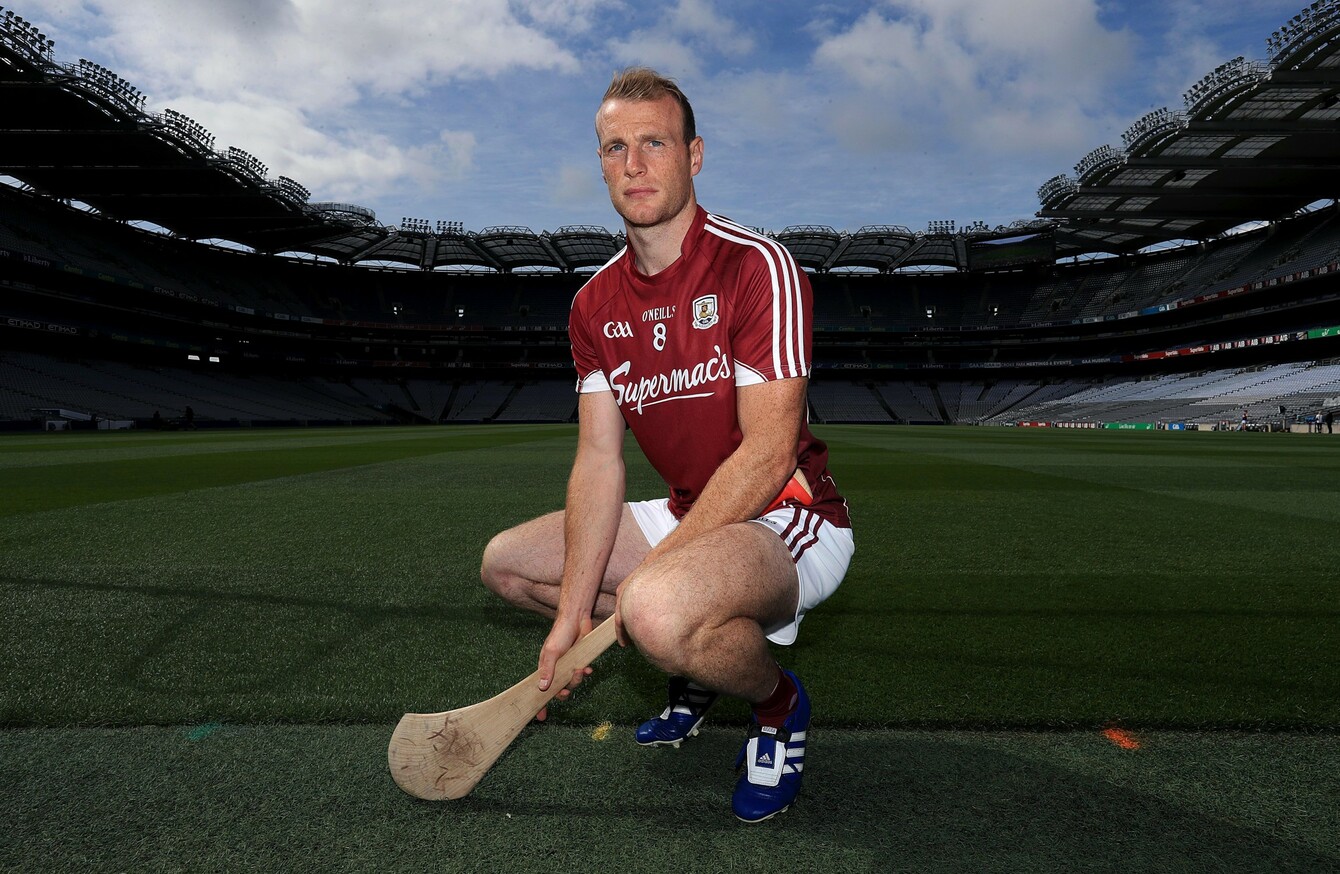 Galway's Cyril Donnellan
Image: Donall Farmer/INPHO
Galway's Cyril Donnellan
Image: Donall Farmer/INPHO
THEY'RE ONE OF the sports teams that are most often in the firing line in Irish sport.
The Galway hurlers are used to volleys of criticism being shot in their direction as their wait for a first Liam MacCarthy Cup since 1988 goes on.
Cyril Donnellan has been knocking around the Galway senior setup since 2008 and understands the pressure they are under as they prepare for an All-Ireland semi-final collision with Tipperary on Sunday.
"The general public feel, our expectation with Galway is of a very high standard.
"With the underage success, that's the burden that comes into the senior panel. I suppose until you win an All-Ireland, you can't really say you've answered those critics.
"It's all or nothing every year. It can be difficult. We're in an All-Ireland semi-final now. If we're to not get over the line, I'm sure there'll be more criticism."
Donnellan believes the criticism is more on the national stage than any pressure internally from local Tribesmen sources.
"It's gone to nationally anyway. Look it, you deal with that over the years.
"If you were to look at everything that's said in the media relevant to what's going on inside in the camp, it's just so different, it's just so wayward.
"Half hour of hurling can change that. We've seen that last year. After the All-Ireland semi-final last year we were heroes.
"30 minutes of hurling later, you're not. That happens. You just can't look into it, you can't judge it based on that.
"The praise is nearly water off a duck's back at this stage, never mind the criticism."
Rewind twelve months and Galway did garner praise for winning a titanic All-Ireland semi-final against Sunday's opponents Tipperary. It was the kind of victory that eluded them in the past.
"In 2010 we lost by a point, it was very similar," recalls Donnellan.
"It was a high-scoring game in 2010 as well except Lar (Corbett) got the chance at the end, it was a more difficult angle out here. It could have gone either way.
"Preparing for an All-Ireland final we would have taken a lot of confidence out of it but we wouldn't have approached the final in any way different."
Donnellan, a secondary school teacher in Claregalway, has been crippled with injuries in the past but is happy with his current condition and his capacity to impact.
"I'd be happy enough at the minute. You're older in your career and I mightn't do some of the training the younger lads like Conor Whelan or Cathal Mannion do.
"You just have to manage your body a small bit better, I suppose. Be more active in the recovery side of things. But you can burn your self out at 30 years of age with training.
"I think I know myself at this stage and I am trying to get the maximum out of the body.
"Last year I was starting every game and probably not finishing every game and this year I was just coming on at different stages. I don't mind. I just have a good chance to contribute to the team and am just delighted."
The42 is on Snapchat! Tap the button below on your phone to add!