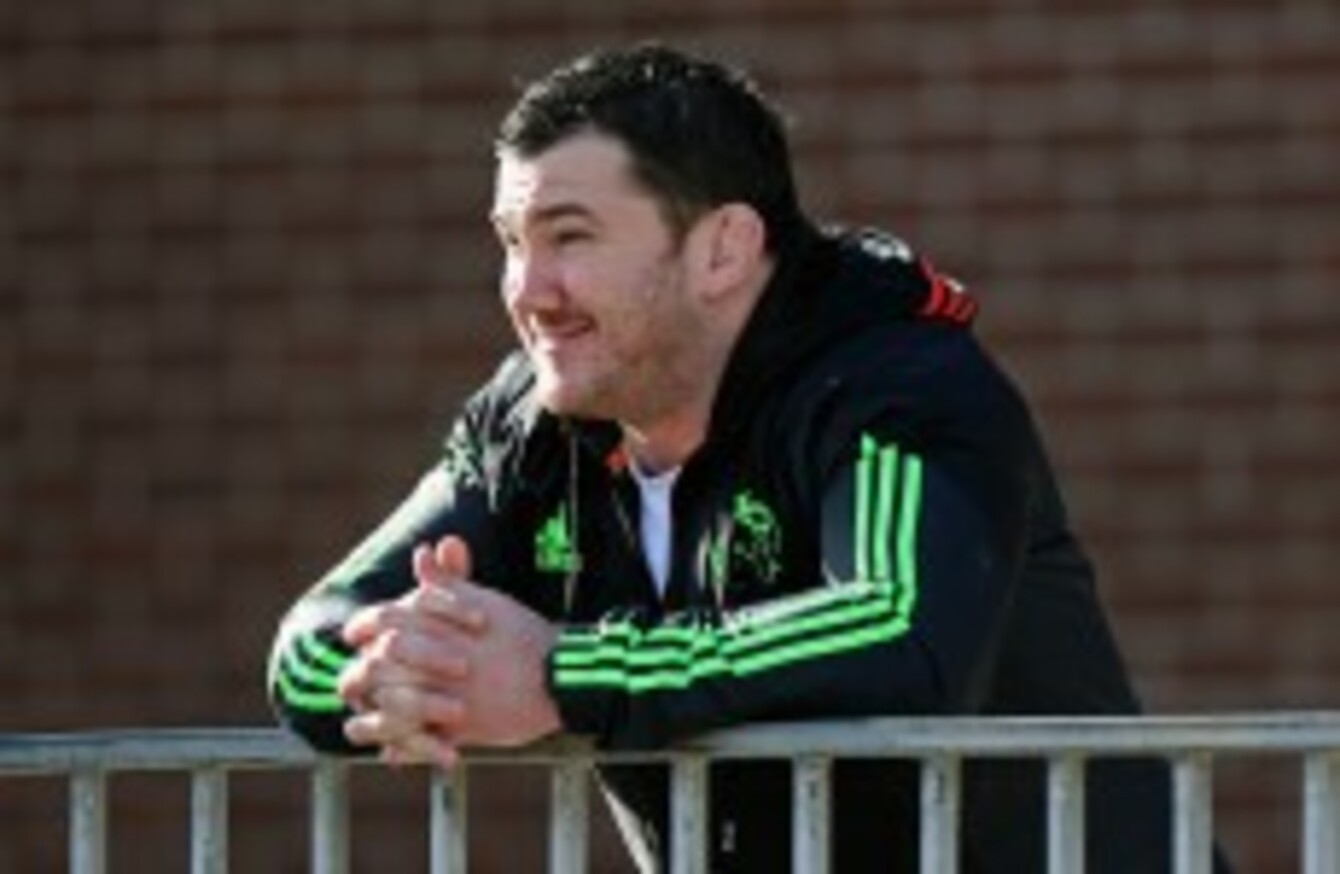 Varley watches his former Munster team-mates train today.
Image: Donall Farmer/INPHO
Varley watches his former Munster team-mates train today.
Image: Donall Farmer/INPHO
IT SHOULD A been a cause for celebration. Munster had, afterall, just beaten provincial rivals Leinster 34-23 in last October's Pro-12 clash.
However, far from being able to savour the victory, Munster hooker Damien Varley broke down in the Aviva Stadium dressing room after realising he may have just played his last game for the province.
The 31-year old announced his retirement from rugby today on the back of medical advice.
Varley first picked up an injury to his foot during a training session in the summer of 2013. Continuous treatment had helped but the injury came to the fore again during last October's game.
However, despite an operation three months ago, a meeting with his surgeon last month put paid to any hope of a comeback.
"Leinster in the Aviva in October was my last game and when I felt my foot go and I couldn't come off, I had to finish the game due to different injuries.
"I remember knowing that the next possibility was surgery and breaking down on my own in the dressing room after," Varley told Hugh Cahill on Game On 2FM tonight.
"It was such a contradictory moment because we were ecstatic after beating Leinster at the time and going on to have surgery and ultimately retire, it is overwhelming."
Varley also told the show that the location of his surgeon's office made the news all the more wrenching.
"It kind of hit me when I walked out of the surgery and I was in London, it's where I began my career and it is where I was told my career was no more.
"It was a very upsetting time and very hard to deal with. It was the day before the Saracens game and a completely emotional weekend on all fronts."
He is, however, thankful that the decision was taken by someone else and not something he was forced to do himself.
"It's a bit of an emotional rollercoaster today. Unfortunately it happens in this game, I am not the first and I probably won't be the last unfortunately.
"The decision was made for me by the surgeon so in one sense it's easier because you are not fighting against yourself trying to come back and continue rehab for months and months on end and having to make the decision yourself.
"So in one sense it was easier having been told what the best thing for you is."