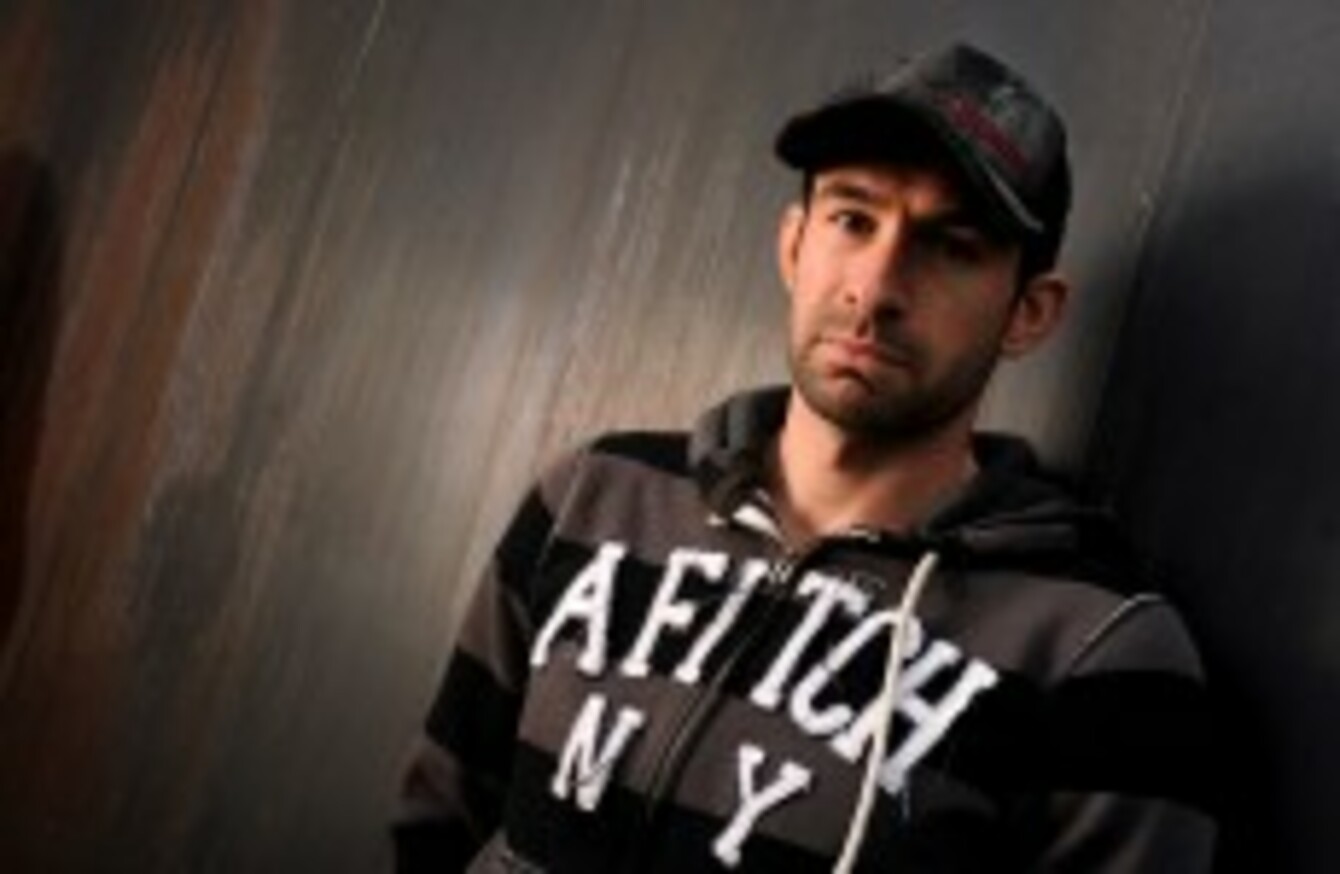 Danny Higginbotham made 3 appearances for Gibraltar before retiring earlier this year.
Image: Andrew Matthews/EMPICS Sport
Danny Higginbotham made 3 appearances for Gibraltar before retiring earlier this year.
Image: Andrew Matthews/EMPICS Sport
ACCORDING TO DANNY HIGGINBOTHAM, Gibraltar's biggest problem when they face the Republic of Ireland tomorrow will be the unfamiliarity of the occasion.
Despite having already experienced a Euro 2016 qualifier against Poland (a game that ended in a thumping 0-7 defeat), the ex-Manchester United and Stoke City defender, who made three appearances for UEFA's newest football nation before retiring earlier this year, believes nothing can prepare the Gibraltar players for the crowd, the atmosphere and such a high-profile encounter.
"Apart from maybe one or two of them, these players have probably never played in front of more than four or five thousand people. Now, all of a sudden, they're playing in this magnificent stadium with a magnificent crowd. They're playing against some players that the majority of the Gibraltar team will only have seen on the television.
The big thing is going to be the first ten or fifteen minutes. The players have to make sure they don't freeze because it's going to be something very new and very different for the majority of them. Yes, they've played one qualifier already and Poland have some magnificent players but we played in the Algarve with only a few thousand there. When you're playing in Ireland in a full-house, it's a bit different. The majority will have never seen or heard anything like that before."
Gibraltar's opening group game started quite brightly. After 45 minutes, they trailed Poland by just one goal and went close to equalising before the half-time interval. But, in the space of ten devastating minutes shortly after the restart, they conceded four times and it was damage limitation for the remaining half an hour.
Although the team's manager Allen Bula has recently said his side wouldn't be 'parking the bus' in Dublin, Higginbotham told TheScore.ie Gibraltar will attempt to stifle the Irish early on and attempt to find a foothold.
They're going to to look to frustrate Ireland, get men behind the ball and grow into the game. If they try and go toe-to-toe with them, it'll be very difficult. They're going to be defending more often than not and one slip of concentration, with the quality of players they're playing against, the ball will usually end up in the back of the net. So, it's important they start well, keep the concentration and remain in the game. When it comes down to technical ability, the players Ireland have in their team are going to be far, far higher in class than Gibraltar. It's plain and simple. So, from Gibraltar's view, it'll be a case of frustrating the Irish and hopefully the Irish will have an off day."
Gibraltar won't have much time to dwell on their performance at the Aviva. They face Georgia in the Algarve next Tuesday and with two high-octane games back-to-back, could Allen Bula focus his attentions on just one of the fixtures or will he urge his players to go full-throttle in both qualifiers?
"I think they'll approach both games in the same manner. Ultimately, Ireland and Georgia, playing to their capabilities, are going to beat Gibraltar so I think it would be wrong to gamble so much on one fixture. Maybe their fitness was an issue against Poland because the domestic season hadn't started yet. But it shouldn't be a problem now. They'll be fine with playing two games so close together."
Regardless of their opening-day result, it's been a remarkable journey for Gibraltar. Having first sought UEFA membership in 1997, that application was finally rejected five years later. They then took their case to the Court of Arbitration for Sport and in late 2012, they were provisionally accepted as a member of Europe's football fraternity. It wasn't until last May that the decision was eventually ratified.
Gibraltar haven't worked and toiled so hard to be an afterthought. It's an ambitious group and one that wants to taste on-field success sooner rather than later. Higginbotham knows more than most that they certainly don't want to be looked upon as a small, and therefore incapable, nation.
They don't want that minnow or whipping boys tag. If you look at some of the results they've had – going to Estonia and drawing, beating Malta, drawing with Slovakia – they've come a long way in a short space of time and they're very proud people. It's a proud nation, very patriotic. The manager is a very ambitious man and they won't settle for second best. He won't settle for players not giving their everything. They've shown they're capable of getting results, they've shown they're capable of playing as a team."
So, what counts as a Gibraltar success over the coming days?
"It's going to be very difficult. And I think that the biggest thing is to give a good account of yourselves and go down fighting, you don't just throw in the towel. If they walk off that pitch after giving everything and if they've not let anything out there, then they can walk away and still look in the mirror afterwards."