FORMER DUBLIN SENIOR hurling team manager Michael O'Grady has urged Danny Sutcliffe not to make any hasty decisions about his intercounty future.
The Irish Independent is reporting this morning that the 2013 Allstar is considering quitting the Sky Blues.
Sutcliffe's departure, if it happens, would be a massive blow to boss Ger Cunningham as he plans for 2016.
Sutcliffe, 23, is widely regarded as one of the finest young talents in the country and he played a key role in helping St Jude's to a Dublin SHC final appearance this year.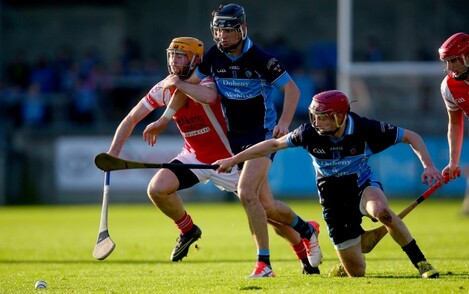 Danny Sutcliffe (centre) in action for St Jude's against Cuala. Source: Donall Farmer/INPHO
O'Grady believes that Sutcliffe has the potential to become a future Hurler of the Year and could captain the county team in the coming years.
"Obviously nobody can afford to lose anybody of Danny's calibre," O'Grady told The42 this morning.
"I presume there will be a few retirements but Danny, in his own mind, didn't have a great year. I thought he had an average year.
"He had a great start but he hasn't really been up to form for the last 12 months, for club or county.
"Sometimes you do struggle after having a great year. He was an Allstar in 2013, injured in 2014.
"I know the guy, not too well, but he's an outstanding young man with high ambitions for himself.
"He probably wasn't happy with his performances this year but that has happened.
"Look at TJ Reid in Kilkenny, thought about giving it up at one stage at county level but I believe it was Henry (Shefflin) who got him to stay on board."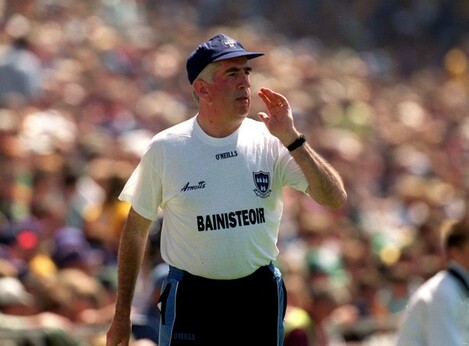 Former Dublin boss Michael O'Grady. Source: Lorraine O'Sullivan/INPHO
And O'Grady has tipped Sutcliffe to recover his form and achieve big things with Dublin -if he remains on board.
"I've no doubt in the wide world that Danny Sutcliffe will be a Hurler of the Year in time with Dublin. I think he will captain Dublin, he has everything that Dublin need.
"I would encourage him (to stay), everybody has a tough time and things don't happen as you would want.
"I would encourage him to stay on board because if he stands down, it would put him back four or five years.
"He has been below par but that wasn't for the want of effort. In my book, he might be trying too hard but Danny has ten more years of playing with Dublin and to pull away for a while now wouldn't be good.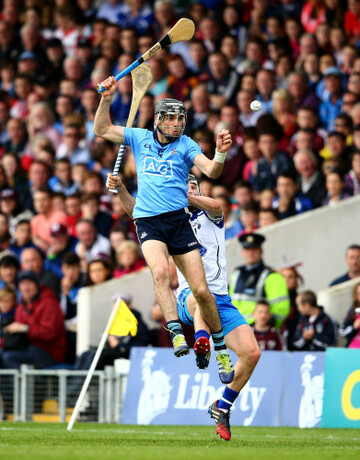 Source: Cathal Noonan/INPHO
"Dublin need him and hopefully Christmas might help him to focus his thoughts and set new goals.
"Danny should stay onboard, hurling doesn't need to lose Danny Sutcliffe.
"Like winter, spring will follow and spring will follow very soon. He's one of the best hurlers in Ireland, got an Allstar two years ago, and I'd encourage him to get over the Winter and get back into it, playing his part in keeping Dublin in Division 1 and having a great championship."