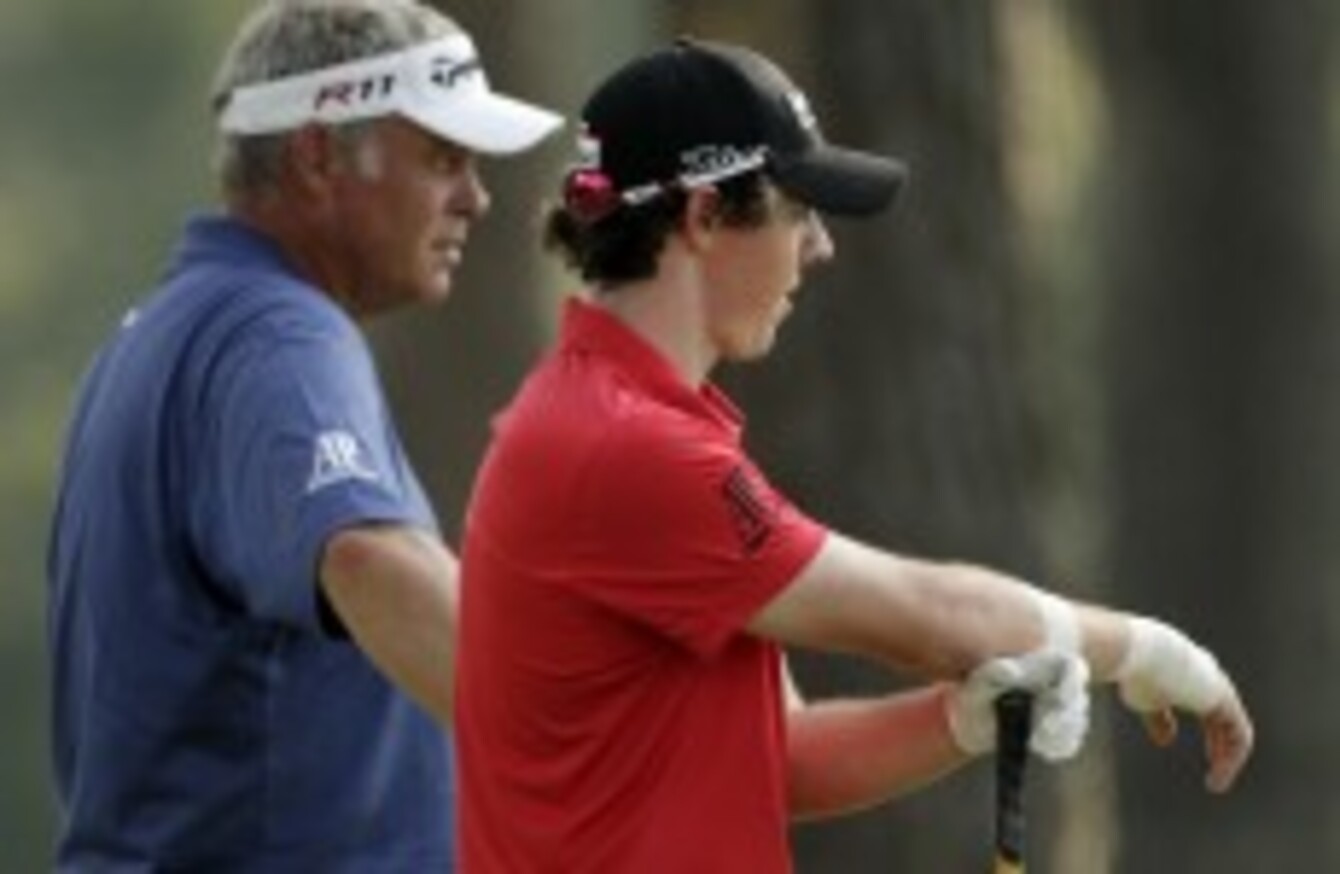 Clarke and McIlroy.
Image: AP Photo/Charlie Riedel
Clarke and McIlroy.
Image: AP Photo/Charlie Riedel
BRITISH OPEN CHAMPION Darren Clarke endured at a tough day at the office yesterday.
But rather than reach for a junk excuse or technical explanation when he faced reporters after shooting a six-over-par 77 at the Grand Slam of Golf in Bermuda, he was typically frank.
"[My round] was absolute crap," the Dungannon man said.
"And I didn't come all the way here to play that bad. So obviously disappointed. I've just been struggling with my swing, so if you mix that with putting equally as bad that usually doesn't add up to a good score."
Clarke admitted he was holding back in his assessment in front 'the learned gentlemen of the press' and would instead attempt to find the solutions to his striking and putting issues 'at the bottom of a glass'.
Clarke's good friend and fellow Northern Irishman Rory McIlroy, meanwhile, can stay out of the bar a little while longer.
The US Open champion is in something of a duel with American Keegan Bradley today.
They both opened the 36-hole event for the season's four major winners with four-under-par 67s yesterday. The other competitor, Masters winner, Charl Schwartzel could only card a 74.
"I gave myself so many chances on the front nine and didn't really make anything, but I finished really, really well," said McIlroy afterwards.