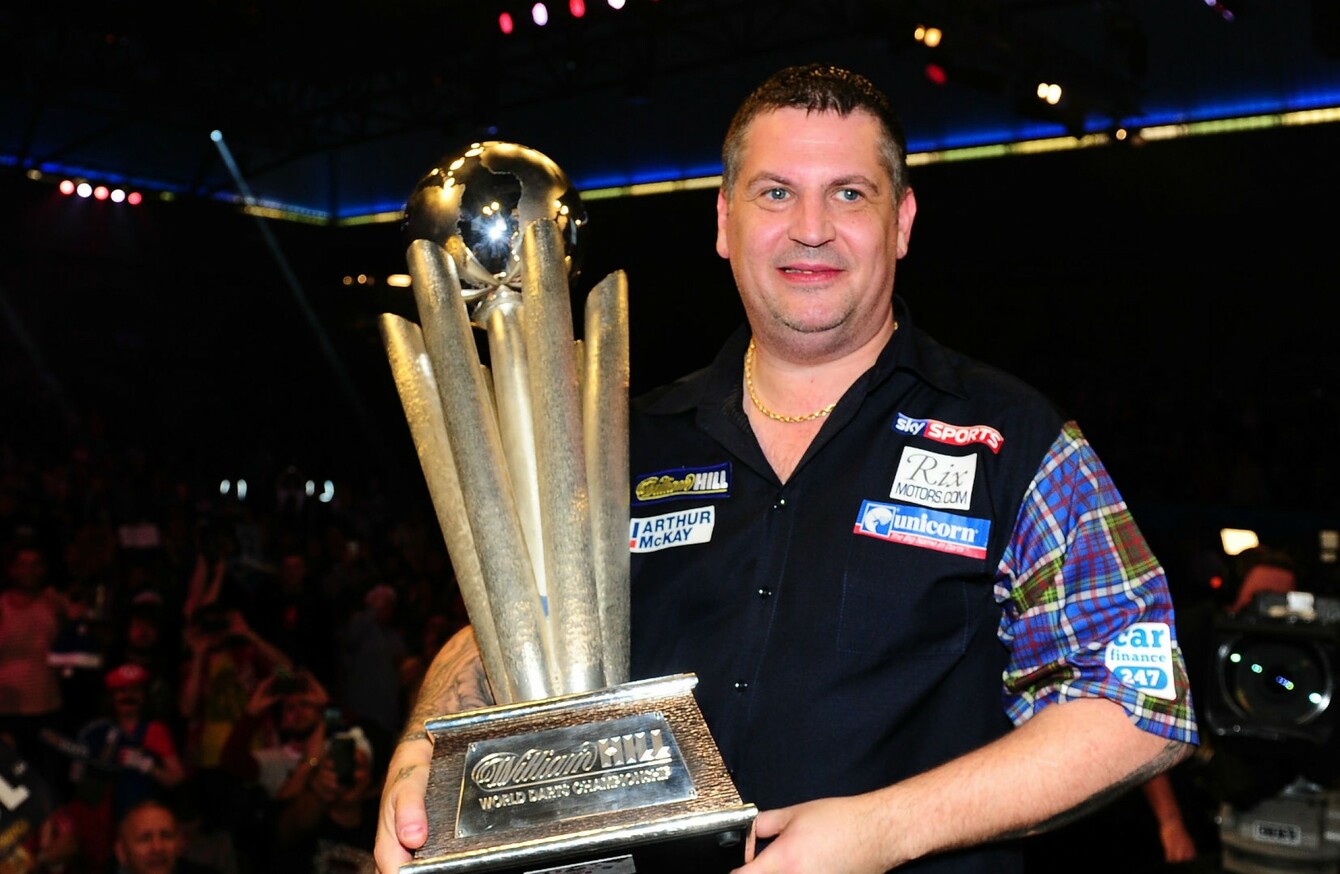 PDC World Champion Gary Anderson
PDC World Champion Gary Anderson
GARY ANDERSON MAY have just successfully defended the PDC World Championship, but the Scot is planning to get his eyes tested after admitting his sight "is getting a bit dodgy".
Scot Anderson overcame Adrian Lewis 7-5 in front of a raucous Alexandra Palace crowd on Sunday, 12 months on from winning his maiden world title.
Anderson miscounted three times during the match, though, and the 45-year-old is contemplating playing with glasses even though that would require him to alter his throwing action.
"I need to get my eyes tested — I am seeing numbers that aren't there," Anderson told BBC Radio 5 live.
"But I would have to change something, to get used to playing in glasses.
"I have used reading glasses when I have had a throw, and I can see the board fine, but I find that I am knocking them halfway across my face."