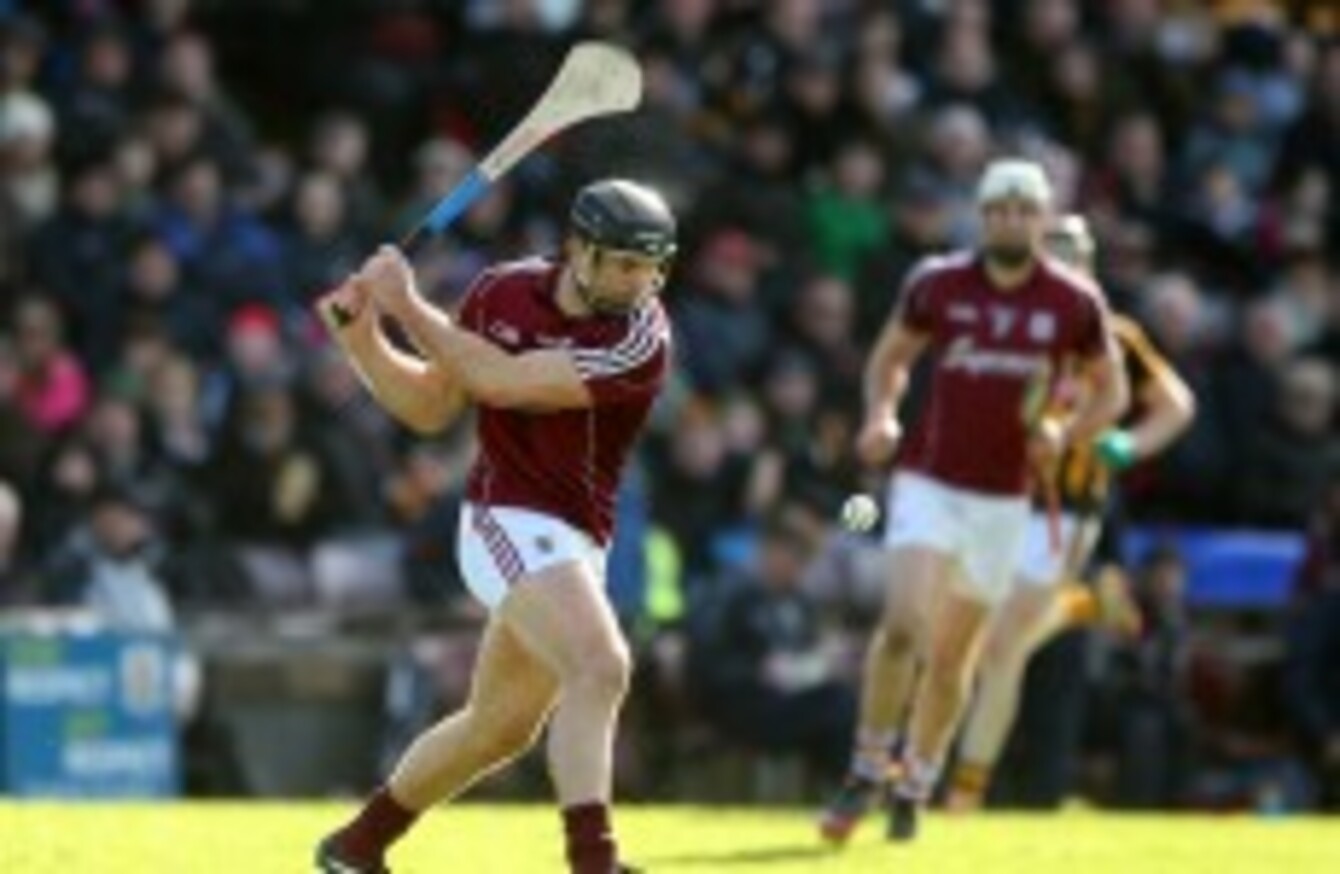 Galway hurler David Collins.
Image: James Crombie/INPHO
Galway hurler David Collins.
Image: James Crombie/INPHO
IT'S NOT HARD to sense a feverish excitement in Galway hurling captain David Collins.
At 31 he's an elder statesman in the squad preparing to face Dublin next Sunday.
But after missing out on a chunk of his career with a nightmare ankle injury, these are weeks that he savours.
"When I look back now, I think the only reason that I am here still is because of the injury I picked up in 2007.
"That gave me the recovery time of nearly two and a half years to get back into, just let the body naturally recover. I went away on holidays for 3 or 4 months, refreshed and came back.
(It's) 100% now. I would obviously strap it up every time I play because the chance that it could go again would be career-ending if it did go again. It's good, thank God.
"Since the two and a half years I was off, I was more aggressive towards it than I was ever before that. I think when I was playing before I got injured, I was more in a comfort zone.
'Rosy'
"I just thought everything was rosy and it was grand and we'd win All-Ireland's, and I'd be here for a long time. Next thing bang it's gone. It makes you realise that life goes on when you get injured."
The evolution of the game has increased the pressure on players according to Collins.
"The young lads now are 19, 20, coming in fit, lean, and aggressive, and everything in their life in hurling. Whereas back in the day, there was a lot more relaxed atmosphere, a lot less pressure, and I think players enjoyed it more.
Mental Health
"The pressure added, now, has a lot to do with players' mental health, at the moment, because you are in the spotlight the whole time, in Croke Park, in front of 40,000 people.
"You make one mistake and people are drilling it down your neck."