PUSHING YOUR CHILD to focus on a single sport at a young age can harm, rather than help, their chances of becoming an elite athlete.
That's according to David Epstein, author of international bestselling book The Sports Gene, who was speaking on the opening day of the 2014 Web Summit in Dublin today.
Epstein is a vocal critic of the "10,000-hour rule" which proposes that anyone can master a skill with 10,000 hours of practice, and believes that certain people are genetically predisposed to be more trainable in certain areas.
Children who sample a range of sports are more likely to find this sweet spot than those who train with a narrow focus from a young age.
"This [10,000-hour rule] has caused a major push in the US and in some other countries towards early hyper-specialisation in sports," Epstein explained on the Sport Summit stage in the RDS.
"If accumulated hours of practice is the only real advantage in sport, then you want to get started as early and specific as you possibly can so you can start accumulating these hours.
But athletes who go on to become elite practice less early in life in their eventual sport than athletes who go on to become near-elite.
"The theory of the 10,000-hour rule that early hyper-specialisation is what works is completely falsified by the entirety of sports science, which gets none of the press of the 10,000-hour rule."
What are they
really like?
Rare insights on sport's biggest names from the writers who know them best. Listen to Behind the Lines podcast.
Become a Member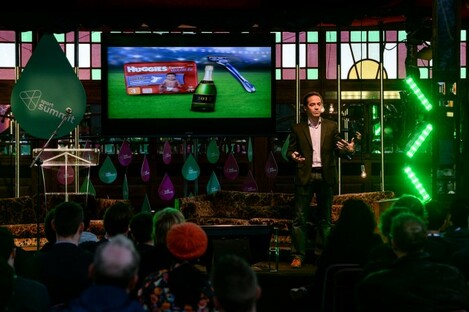 Source: Web Summit
Athletes like 17-time Grand Slam tennis champion Roger Federer who played a range of sports until his early teens, and two-time NBA MVP Steve Nash who didn't own a basketball until the same age, prove the benefits of sampling on the road to becoming elite.
Musicians, athletes, air traffic controllers, they go through this early period that scientists now call a sampling period, at least through age 12 when they have a period of extreme brain flexibility — you can still change your native language through age 12 — where they gain a range of general skills and they test things, they niche sample, looking for that environment that fits their genes.
He added: "They're testing, they're learning about themselves, they're not being over-coached.
"They're learning about themselves in a way that even science can't tell them, sampling and looking for that environment.
"The pattern that they follow is a sampling period first, and only then do they find out what matters and what is changeable, but we're going exactly away from this pattern, especially in the US."