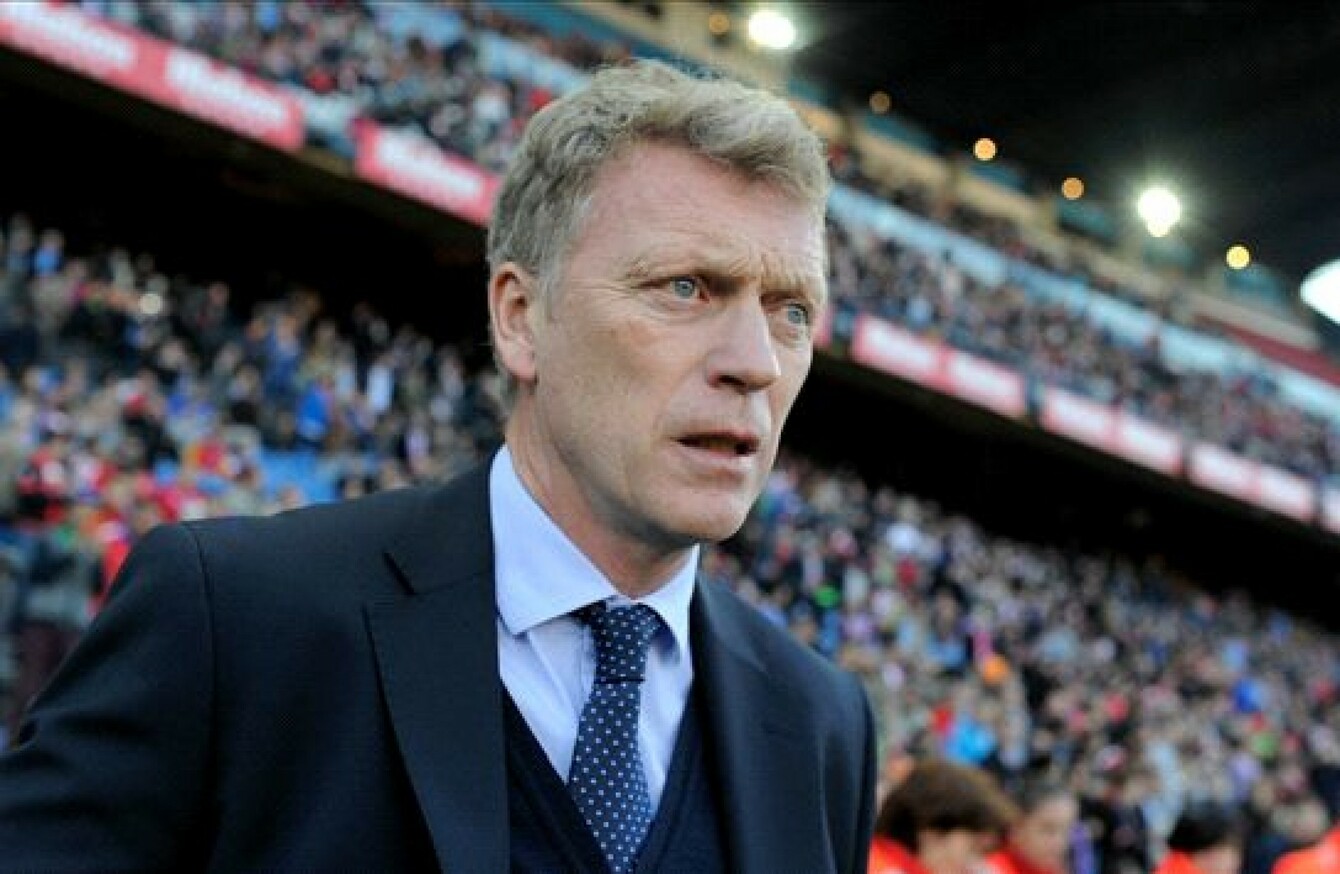 Moyes has been sacked by both Man United and Real Sociedad.
Moyes has been sacked by both Man United and Real Sociedad.
DAVID MOYES DOES not believe that his reputation has been tarnished by his sacking at Real Sociedad and insists his best years as a manager are still to come.
The former Manchester United boss was sacked after just 11 months in charge of the Liga outfit following a disappointing start to the season in Spain.
And having also failed to hold onto his job at Old Trafford for less than a season having replaced Sir Alex Ferguson in 2013, reports suggest he may struggle to work at the highest level again.
But Moyes believes he still has plenty to give, with his experience on the continent having helped shape him going forward.
"Has my reputation taken a battering? No," he told The Sun. "It should have been enhanced because I now have a knowledge of the Spanish players, the Spanish league and a lot more idea of a different style of play.
"I think my peak years are still to come. I was a young manager at Everton and had 11 great years there.
"I followed Sir Alex at Manchester United and took a risk by going to Spain, to experience something new, a different culture.
"So wait a minute, let's put this in perspective. Is this someone who is trying to challenge themselves? Trying to develop?
"So I hope the best years are to come. I think with more experience I'm probably wiser, calmer.
"You hope you'll be able to use your knowledge a bit better. I certainly now see myself as a more experienced manager and better for the experiences I've had."
Moyes was linked with the likes of Newcastle and Aston Villa while managing Sociedad, and has not ruled out taking another job back in England.
But the 52-year-old is focused on only taking a role that excites him and claims he has had offers from other European clubs already regarding a new job.
"I'll wait for something that excites me. It could be here or abroad. It just needs to be something that feels like a challenge I want to get hold of.
"It's a different world we're in now. I don't think managers have the opportunity to think in terms of a long-term vision for a club. But I need something that excites me.
"I'm happy to have some time off but I'm also ready to go. If someone wants me to work tomorrow and it feels right, then great. But I need to choose wisely.
"That said, I believe I've always chosen wisely with all my jobs.
"At the moment I have opportunities to go abroad. I'm not short of openings."