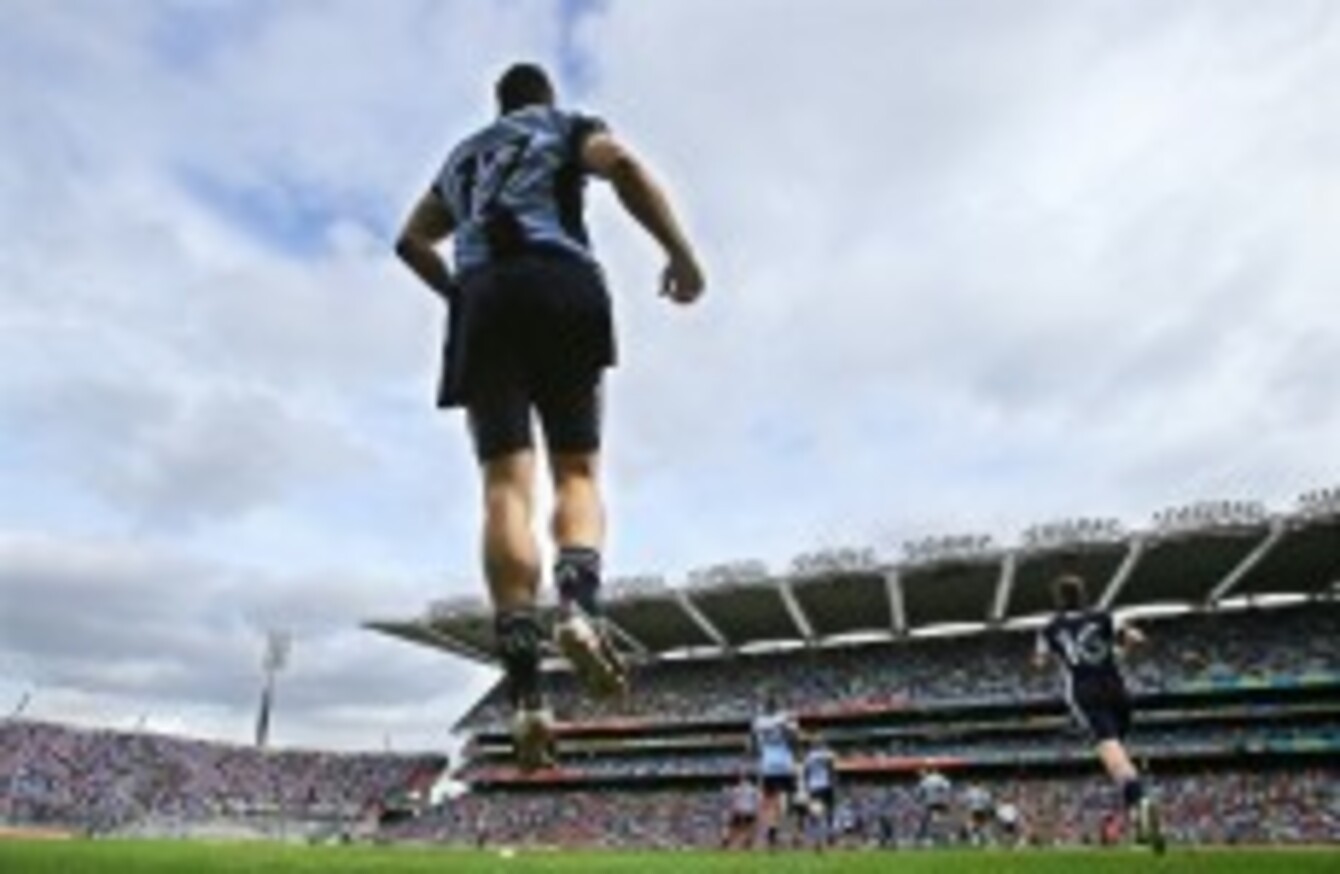 Denis Bastick and the Dublin players make their way onto the pitch before the start of the game last weekend.
Image: INPHO/Cathal Noonan
Denis Bastick and the Dublin players make their way onto the pitch before the start of the game last weekend.
Image: INPHO/Cathal Noonan
DUBLIN SENIOR FOOTBALLER Denis Bastick had a front row seat for one half of a game last week, that has already been labelled a classic.
And the Templeogue man was in the thick of the action when he was introduced after the interval in the All-Ireland SFC semi-final with Kerry at Croke Park on Sunday.
But while the rest of the Gaelic football realised at full-time they'd been witness to a memorable hour of sport, Bastick admits he was too close to the events to appreciate it.
"To be honest, I haven't watched it back yet but all reports from people who were there watching the game say it was a fantastic match," Bastick said at Croke Park yesterday.
"But when you're involved you're kind of caught up in it a bit. It was open football and high scoring so probably good to be looking in."
Kerry started like a train and the midfielder admits it could have got away from Jim Gavin's side.
"Oh yeah, a couple of times, four points down against Kerry," he says. "It was looking dodgy at times. First-half, watching the goals go in, you're saying if they keep that up we're in serious trouble. No, at times during the game it looked like it was getting away from us.
"Just we had great trust and belief in ourselves. We went out with a game plan and, you know, we kind of stayed at that for the full 70 minutes or 80 minutes as it panned out. That was a good thing that we kept doing what we were doing and it paid off."
He adds: "[W]e were trying to do the same thing nearly in every game, we were trying to perfect this game plan or this style of football. So, it kind of comes back to that. While we mightn't have been under the cosh (before) we were always trying to play the same style of football and that's what we tried there."
The game was ultimately wrapped up, of course, thanks mainly to a late, dramatic goal from fellow sub Kevin McManamon.
"I suppose you're just hoping, you see he's going well and it's opened up and things are spread out," says Bastick. "You're saying you hope he gets a score at the end of it and he got the match-winning one.
"We were slagging him on the bus alright. We were telling him, 'of course, you meant it, of course you meant it!' Never tell anyone you didn't mean to score a goal. Listen, Kev did what he always does, he comes on and goes for the jugular and he made the difference.
"I suppose, like, you might think probably the best thing to do is first it over the bar and run down the clock or whatever. But we've got these lethal forwards and they're all capable of scoring goals and whether it's five minutes in or five minutes to go, if you're one on one with the 'keeper, you should be taking a shot at the 'keeper which was the case there."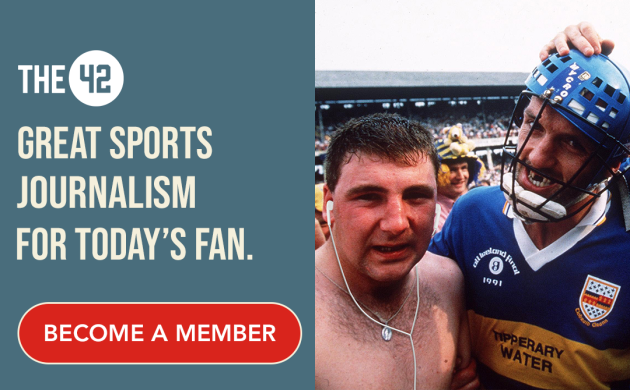 Next up  then is Mayo in a much-anticipated All-Ireland final shoot-out later in the month. Whether Cillian O'Connor starts for the Connacht champions remains to be see as the forward tries to recover from a shoulder injury. Bastick has suffered similar injuries.
"Listen, we wish him all the best," he says. "For a stand-out player like him, with the chances of missing a final, I think that if he has any possible way at all, he'll play.
[With] one shoulder I got the op straight away and the other I tried to play on and it was very difficult. You do have the chance of it popping out again but, All-Ireland, they don't come around too often. You're going to do everything you can. I'm sure they have a great medical team as well, getting him right, and hopefully he'll make it.
"It is possible, you're not going to be 100% but, in fairness, Cillian O'Connor at 85, 90%, his free-taking and scoring ability is a huge boost to any team. It's a call for his manager."