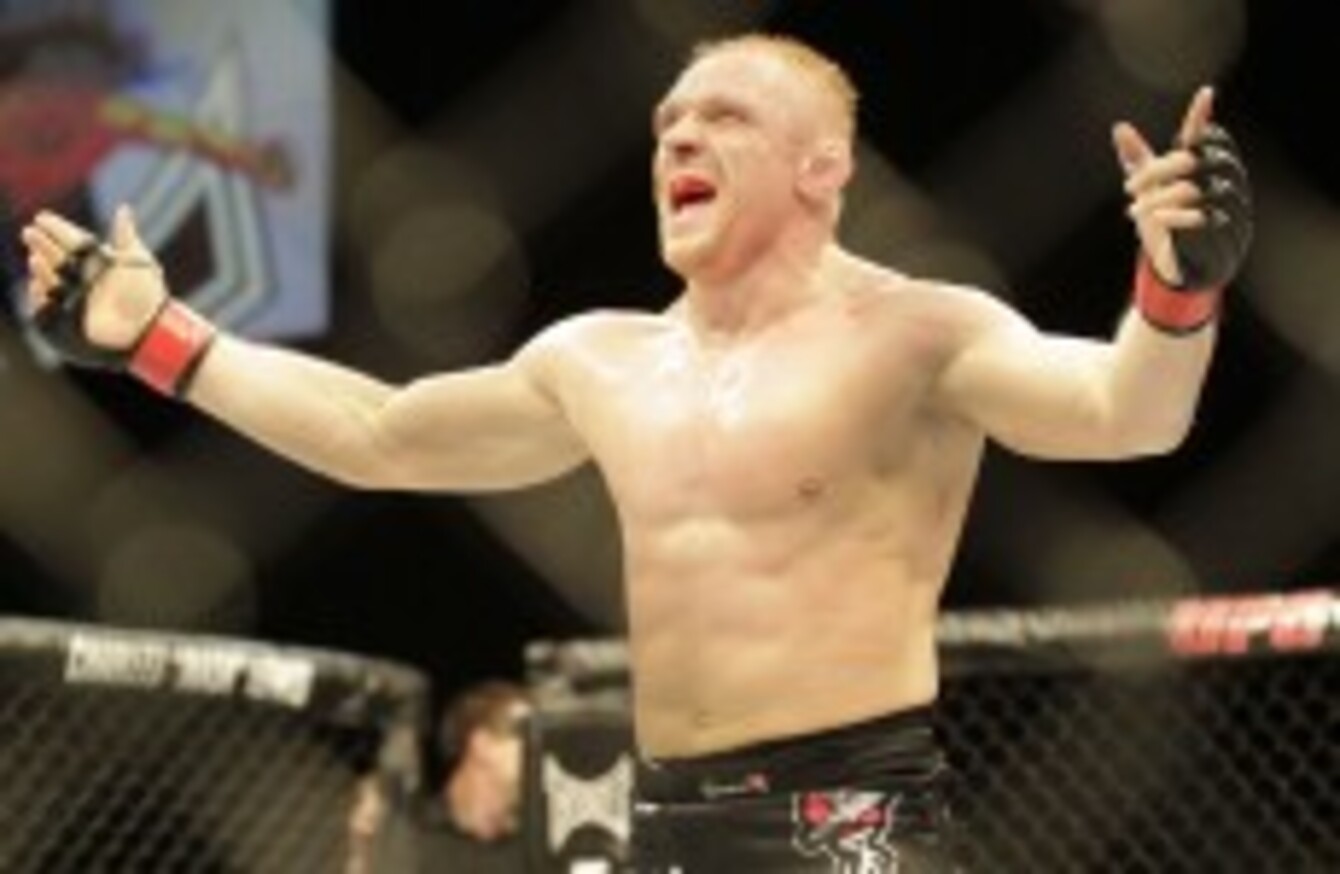 "I really don't care about the stupid shit Conor is talking."
Image: AP/Press Association Images
"I really don't care about the stupid shit Conor is talking."
Image: AP/Press Association Images
AN OPPORTUNITY TO challenge reigning featherweight champion Jose Aldo will be the reward for the winner of this Sunday night's main event at UFC Fight Night 59.
Well, at least that's the case for Conor McGregor. If his opponent Dennis Siver emerges victorious, nobody is quite sure what's next… simply because a defeat for McGregor isn't part of the UFC's script.
UFC president Dana White recently confirmed that if McGregor takes his record for the promotion to 5-0 at the TD Garden in Boston this weekend, his next assignment will be a meeting with Aldo.
But there was no mention of a similar reward for Siver in the event that the 35-year-old upsets the odds by halting McGregor's remarkably rapid ascent. It's a result few expect, so the question wasn't asked.
However, they're only preparing for one outcome at the Kiboju gym in Mannheim, where Dennis Siver has been getting ready for what he admits is the biggest fight of his long career so far.
When asked if he expects a victory over McGregor on Sunday to land him his first tilt at UFC gold, Siver was adamant that it would be no more than he deserves.
Speaking to TheScore.ie via a translator, the eight-year UFC veteran said: "I've had 18 fights in the UFC, I'm ranked in the top ten, I have an explosive style and I've won a few bonuses too, which proves that I always put on a good show. So the answer to that question is yes, of course."
Siver has kept a low profile in the build-up to his fights over the years, and in spite of featuring in a UFC main event for the first time in his career, nothing has changed for the German-based fighter on this occasion. The UFC's PR machine has focused entirely on his opponent, which has merely added to Siver's motivation.
"The UFC know how to promote a fight and Conor gives a lot of input for that. Apparently his comments and behaviour help to generate new fans, so in the end it's all about business.
"Unfortunately the opponents often don't get much attention, but that's okay with me because it just pushes me even more to silence him and shock the world as the underdog.
"I'm a real fighter. I only care about training, fighting and winning. I really don't care about the stupid shit Conor is talking. He needs all this childish self-promotional stuff, but not me. I'm old school. While he's trash-talking on Twitter, I'm working hard in the gym.
"But that's also fine, because it will put an even bigger smile on my face when I beat him and show the world that he overestimated himself."
McGregor is predicting a third consecutive first-round stoppage win on Sunday, and it would take a brave punter to bet against him being right — again.
But Siver is a dangerous opponent who'll have a significant edge when it comes to experience. He's also unlikely to be fazed should McGregor engage in his trademark psychological warfare at Saturday's weigh-ins.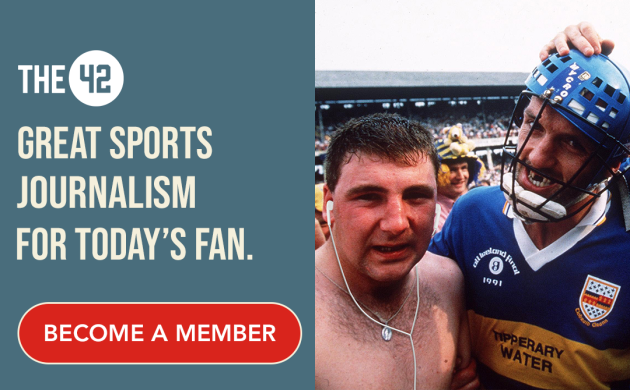 As McGregor's head coach John Kavanagh acknowledged in his exclusive TheScore.ie column yesterday, Siver is "not going to be easy to rattle".
Siver said: "Conor is a solid fighter and he deserves to be raked near the top, but he is certainly not the best in the division. His style is unorthodox, and this makes it difficult for some opponents to read his actions in the cage. But it won't be for me.
"His biggest weakness is his mouth. Yes, it has brought him a lot of money. However, the more he talks, the more pressure he puts on himself. We will see if he can handle that pressure.
"I'm used to fighting in sold-out arenas abroad, with the crowd all chanting for my opponent. This will not be a problem for me. I'm far more experienced and I have the better skill-set. There's no doubt about it: I will win this fight."
The bookmakers disagree with Dennis Siver, but as every sports fan knows, you should never write off the Germans.