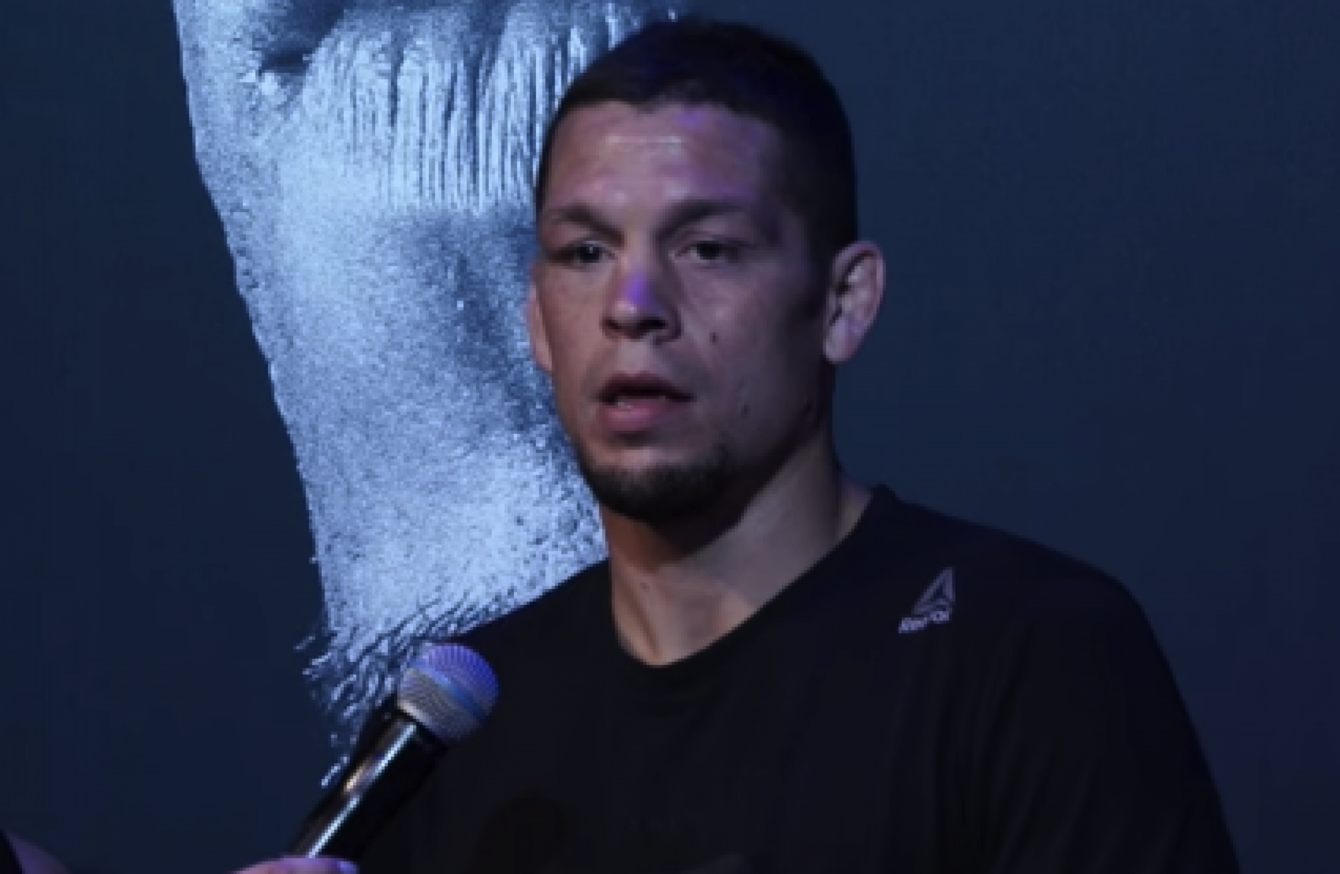 Nate Diaz at the UFC 202 open workouts.
Nate Diaz at the UFC 202 open workouts.
– Paul Dollery reports from Las Vegas
NATE DIAZ SAYS his decision to walk out of Wednesday's UFC 202 press conference stemmed from his desire to "stay true" to himself.
Diaz, who'll face Conor McGregor tomorrow night in Las Vegas in a rematch of his submission win of last March, made an early exit from the event at the MGM Grand in response to McGregor's late arrival. The Irish fighter showed up to the press conference 15 minutes after it began.
Although Diaz claimed during the press conference that McGregor's initial absence didn't bother him — "I don't care" — he left his seat and made his way, accompanied by a 25-strong entourage, towards the exit shortly after McGregor arrived, before heckling his opponent and throwing a plastic of water in the direction of his team.
"I'm here as a businessman, doing what I've got to do. We're all in the business. I want to behave myself, come out here and act right," Diaz said at last night's UFC 202 open workouts at the Red Rock Casino.
"But I've got to stay true to myself and what I believe in, and I believe that if a motherfucker comes in with his team like they're the head honchos, I'm going to let you know that we've got a whole gang ready to ride, so it's all good.
"They came in like they were hot shit but we've got a whole army here. It's nothing I haven't seen before. It's all good."
When asked if the incident was staged, as has been suggested in some quarters, Diaz responded: "Take it how you want it."