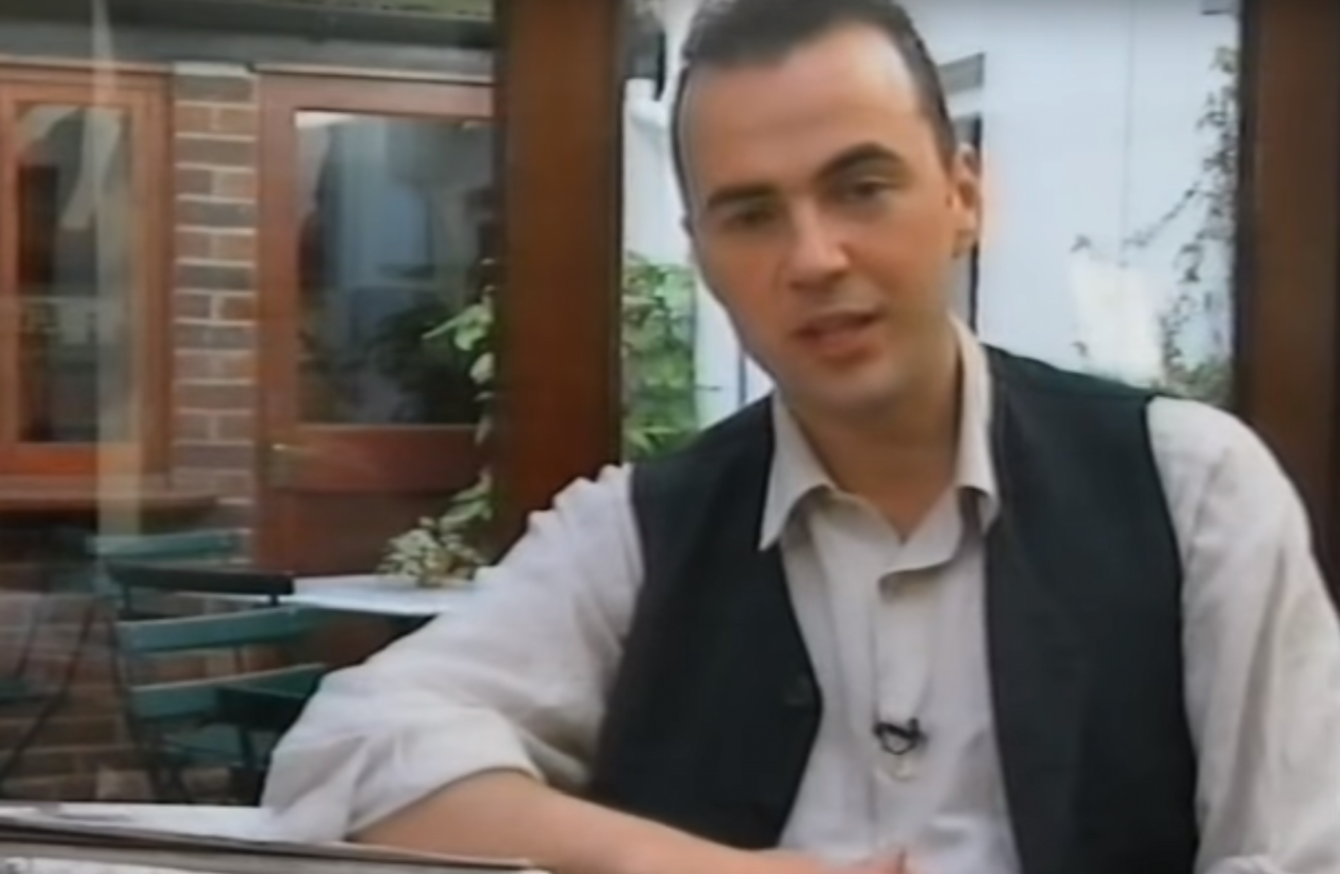 AC Jimbo in his pomp.
Image: YouTube
AC Jimbo in his pomp.
Image: YouTube
CHANNEL FOUR'S FOOTBALL Italia was essential viewing for football fans during the 90s and early 2000s.
In an age when many of the world's finest players plied their trade in Serie A, those in Ireland and the UK were lucky enough to have it screened into their living rooms every weekend on terrestrial television.
From the unforgettable theme tune, to presenter James Richardson bringing us the latest news from the pink pages of Gazzetta Dello Sport while sat outside his favourite coffee shop, the iconic programme had it all.
On Saturday, 31 March at 10pm, BT Sport are premiering a documentary that tells the story of Football Italia.
"The film captures the essence of a unique period for football fans in this country, a period in which Italian football became hugely popular in the UK following England's run to the semi-finals at the 1990 Fifa World Cup in Italy," their statement reads.
"Presented from locations across Italy by the face of Italian football on British TV during the 1990s, James Richardson, Golazzo features iconic moments from archives not seen on TV for twenty years, reconnecting fans with the unmistakable look of Italian football on TV at that time.
The film relives the Richardson-led Saturday morning magazine programme, Gazzetta Football Italia, plus, classic moments from Channel 4's live Serie A match coverage.
"The film's archive, which brings to life a football scene that was watched by millions every week on terrestrial TV, will reconnect viewers to the classic football kits of Fiorentina and Parma, world-class players such as Gabriel Batistuta and Ronaldo, and, to the packed passion-filled stadia hosting matches."
Source: Matt Naismith/YouTube
There will be interviews with Beppe Signori, Paul Ince, Gianfranco Zola, Paul Elliott, Ray Wilkins, Joe Jordan, Luther Blissett, Rio Ferdinand, Frank Lampard, Paul Heaton, Peter Brackley and AC Jimbo himself.
"The film captures a time when Serie A was the world's most powerful and competitive league, filled from top to bottom with colourful characters and stories," added Richardson. "It was a pleasure and a privilege to work on Gazzetta Football Italia back then, and it's been a delight to revisit those glory years for this documentary."
So, not to be missed.
He spoke to Off The Ball's Joe Molloy about his Football Italia days recently:
Source: Off The Ball/YouTube