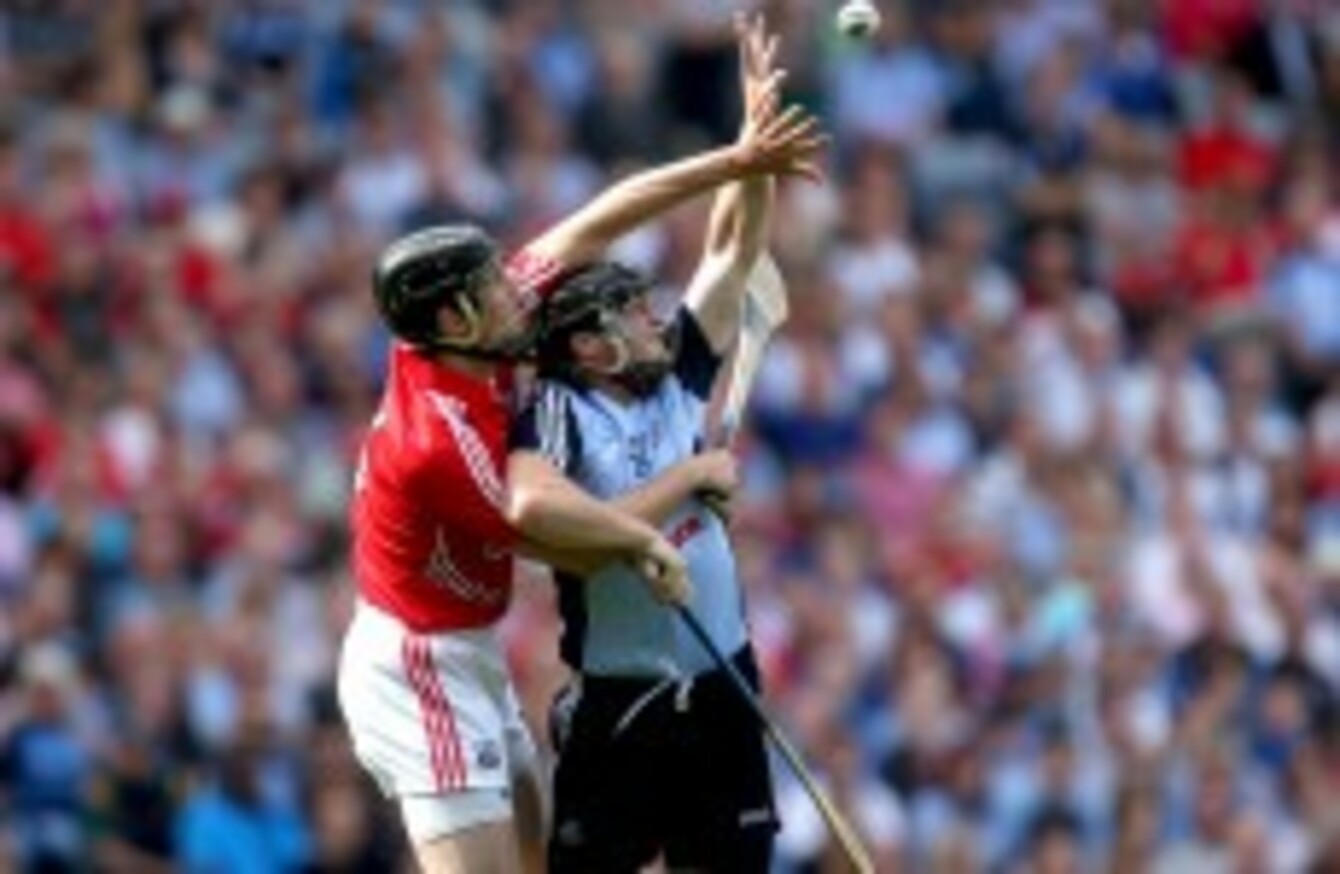 Dublin's David O'Callaghan and Shane O'Neill of Cork.
Image: INPHO/Ryan Byrne
Dublin's David O'Callaghan and Shane O'Neill of Cork.
Image: INPHO/Ryan Byrne
DAVID O'CALLAGHAN IS a player who deserves to one day grace an All-Ireland senior hurling final. But he won't do so this year.
Dublin were beaten by five points against Cork at Croke Park yesterday, in a thrilling game which ends their interest in the championship.
"I feel fairly hollow now at the moment. What can I say? Cork are in an All-Ireland final, so best of luck to them," said the St Mark's clubman.
"I suppose it is a bit further in the Championship we have got. It is fairly sickening, to be honest with you. You take opportunities when they arise and we were into an All-Ireland semi-final and it is along road there as well. We wanted to make the most of it but we've come up a bit short.
"At the moment it doesn't feel like a good year, we would have liked to have gone on further but it is not meant to be. We will have to review where we're at.
"It was nip and tuck. At this level when you're down to 14 men it can be hard to keep things going as well. They got the advantage then at this point, maybe they had a slight advantage in that regard. It's not an excuse, but maybe it helped them."
Dublin of course came into the game with the Rebels as provincial champions but Dotsy insisted the Leinster championship win was little comfort yesterday.
"Maybe in time, not today, but maybe in time we can look back and say it was a good year. We had a five weeks to gear up for an All-Ireland semi-final and that was the approach we took," he said.
Manager Anthony Daly insisted afterwards that he will not rush into a decision on his future, a view supported by one of his star forwards.
"Look it is too early for me to say," said O'Callaghan of Daly's plans, "I don't know what anyone is doing. It will be a long winter now and I suppose people will be looking at themselves. There will be no decisions made today anyway."