Updated 15.50
STARTING TONIGHT, THE beach on Bull Island will be taken over: Dollymount Strand transformed from its normal peaceful self into a fervent, frantic festival surrounding athletes and artists.
The Battle of the Bay returns having established itself as a regular on the Dublin events calendar. What began with humble beginnings with around 100 people gathered on the windswept beach is, eight years on, a 10,000-strong world renowned event attracting spectators from across the water and competitors from all over the world.
"It was one van and a couple of flags. It was still amazing," says 'Battle' organiser Francois Colussi.
Source: Photographer: Peter Dybowski
"It started eight years ago as a kite-surfing event, now it is more of a multi-sport event.
"It's been growing exponentially and this year it's our biggest achievement to take an international tour to really put Dublin on the map."
Taking pride of place in the two days of watersports will be international ranking tour events in kite-boarding (KBC tour) and stand-up paddle boarding (SWS tour). The latter of which promises to present Dublin in a tourism showcase as it will take competitors around Ireland's Eye rather than provide a spectacle merely for those on the beach.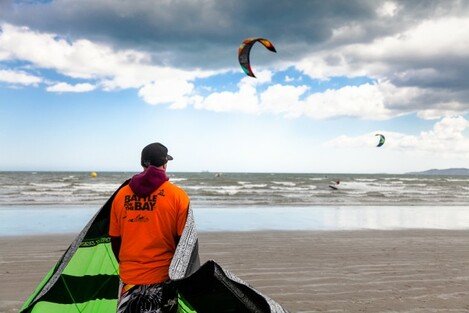 Source: Battle of the Bay.
Back on the sand, a key element of the organisers' plan is to provide a taster and a route into watersports.
"It's not only, 'come and have a look'. It's also, 'try it'," adds Colussi.
"People and kids can come and try paddle-boarding, try to fly a small kite and there are world champions there, so hopefully they can aspire to be that a little later on."
Of course, those who come along with the intention of keeping their feet dry won't be left hanging either. Of the 120 athletes, one of the world champions Colussi speaks of is 24-year-old wakeboarder Nick Davies.
Davies will be the main attraction in the latest addition to Battle of the Bay, the Big Air competition where wakeboarding competitors are judged for style and personality when jumping off a ski-ramp.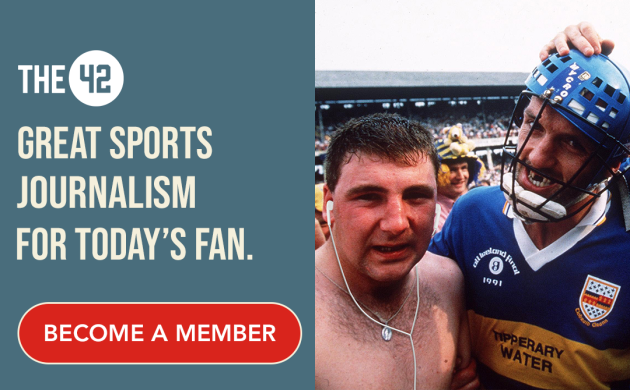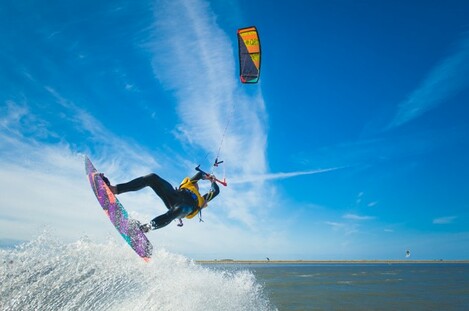 Source: Battle of the Bay
And should you need to turn away from the harsh sea winds then Colussi also promises "all the elements of a beach party". And so tonight the two music stages promising everything from trad to techno will kick into gear with volleyball competitions beginning on Saturday morning.
Colussi expressed special thanks to Failte Ireland and Dublin City Council for their "shared vision" in helping to grow the free outdoor event. And as it grows in strength there is plenty of evidence that watersports enthusiasts of all kinds are coming to think of Dublin and Ireland as highly as surfers rank the waves of the west coast.
"The whole idea of this event is to really say: 'That's Ireland, that's Dublin, this is Dollymount," Colussi adds with the passion of a man whose life revolves around underappreciated watersports.
"No matter what direction the event was going it took the Irish pride, a certain friendliness and dynamic energy.
"Now, we're very happy, because in 2014, you don't find this energy somewhere else."