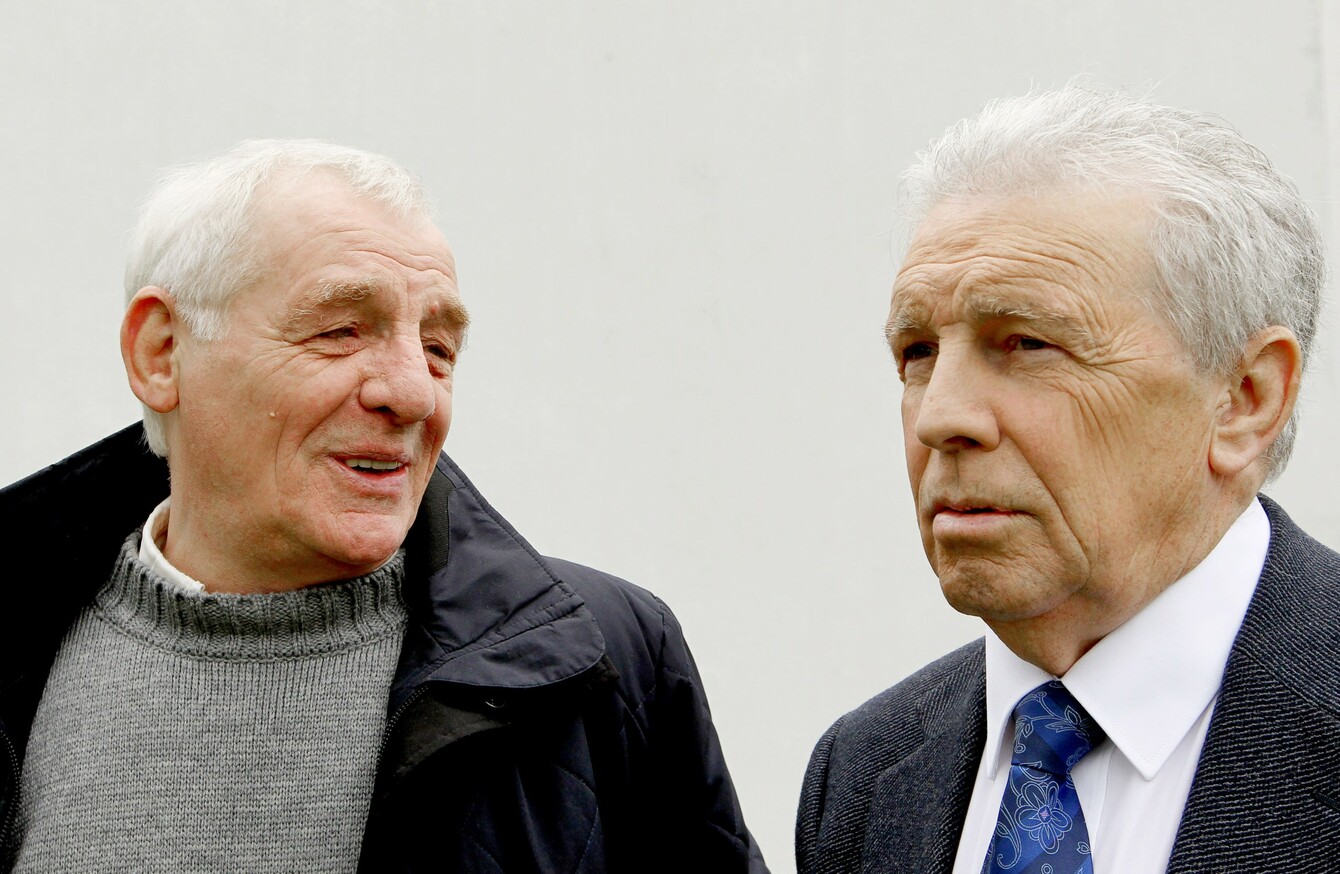 Dunphy is a long-time colleague and friend of Giles.
Image: James Crombie/INPHO
Dunphy is a long-time colleague and friend of Giles.
Image: James Crombie/INPHO
EAMON DUNPHY HAS paid tribute to departing RTÉ Soccer analyst John Giles.
After a 31-year association with the station, it was recently confirmed that the Leeds legend would be leaving his role after Euro 2016.
And Dunphy, a long-time friend and colleague of Giles, paid tribute to his fellow pundit during his weekly slot on 2fm's Game On programme.
"I'm sad that John's not going to be working with us," he said. "He's the best analyst I've ever seen anywhere.
He brings a huge amount of wisdom and analytical prowess to the programme. He sees things in a game that I don't see. He's a brilliant judge of players. And he will be a terrible loss to me, to Liam and indeed, to the programme in general.
"His wisdom and football lore is unparalleled. He had the finest mind of his generation. He continues to have that, and we need it, and people watching football matches need it.
"He's a brilliant analyst — the best there's ever been. He's one of the best thinkers in football and he always has been, and his father and his uncles before him were — he's steeped in it.
He's brought that to RTÉ for the past 30 years, and I think it's worked really well for everybody who enjoys their football."
On Giles' frequent role as the peacemaker on the panel, Dunphy added: "If Liam and I were having a heated argument, for example, John could be the one to make the call.
"But the bigger point is that the public were beneficiaries of the wisdom he had. He wasn't like me shouting the odds all the time. He wasn't someone you'd call opinionated. But in his own quiet way, I think his views had more impact, and people said: 'Yeah, well Giles says that.' It means something. He was very, very credible."
The42 is on Snapchat! Tap the button below on your phone to add!