FORMER MANCHESTER UNITED striker Dwight Yorke has spoken out about the lack of opportunities for black coaches and managers in football.
The 45-year-old has completed all of his coaching badges, but believes that racism is evident and hinders the chances of black coaches landing jobs.
"In that eight years of retirement, what I've noticed talking to black ex-players, is that they don't believe that they get a fair cry in terms of being a manager," he told Isreali media outlet WallaSport.
"You just have to look at the Premier League — there is no black managers. Look at the La Liga league, there is no black managers, in Germany there is no black managers. Italy, there is no black managers, we go to China and there is none.
"We're talking about the top leagues. A high percentage of black players have played in all those leagues but yet, none of the players have been able to be managers.
"Tell me the reason why for it, because I'm talking to other players like myself, who have done their coaching badges and have all the qualifications, but yet, not been able to get a job.
"If it's not about your skin colour, then tell me what it is?
"My colleague Andy Cole, he said 'I'm not going to do my coaching badges.' There's a guy who's probably the second or third ranked in history of Premier League goals, who has won all the competitions in the world that doesn't want to be part of coaching, doesn't want to do his coaching badges because he genuinely believes he won't be given a chance.
"Here I'm saying to the world, if it's not me, try just give us an interview. We don't feel like we even get an interview."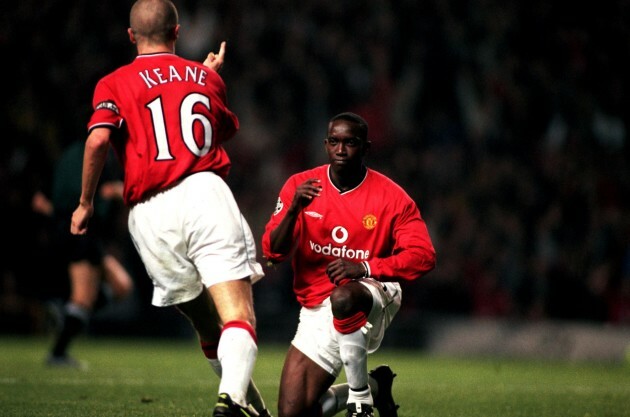 EMPICS Sport Yorke and Roy Keane celebrate back in 2000. EMPICS Sport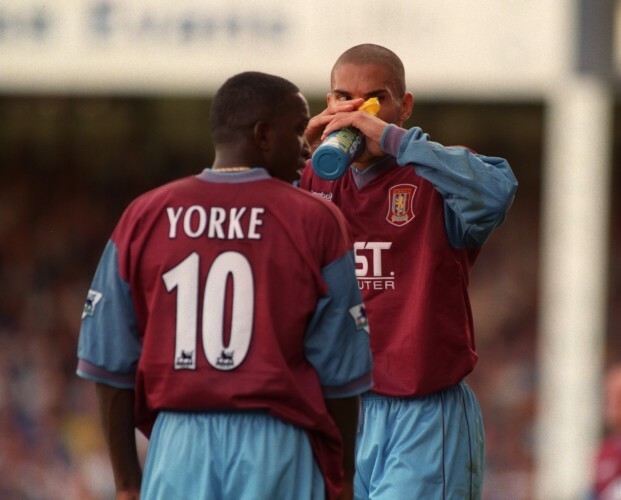 EMPICS Sport Yorke spent nine years at Villa. EMPICS Sport
In his playing career, Yorke won three Premier League titles during his time at United and played a part in their historic treble-winning season of 1998/99.
The former Trinidad and Tobago captain spent nine years at Aston Villa before he moved to Old Trafford in 1998, and then featured for Blackburn Rovers, Birmingham City and Sydney FC following his departure.
Yorke's career ended at Sunderland, and he retired in 2009.
The42 is on Instagram! Tap the button below on your phone to follow us!