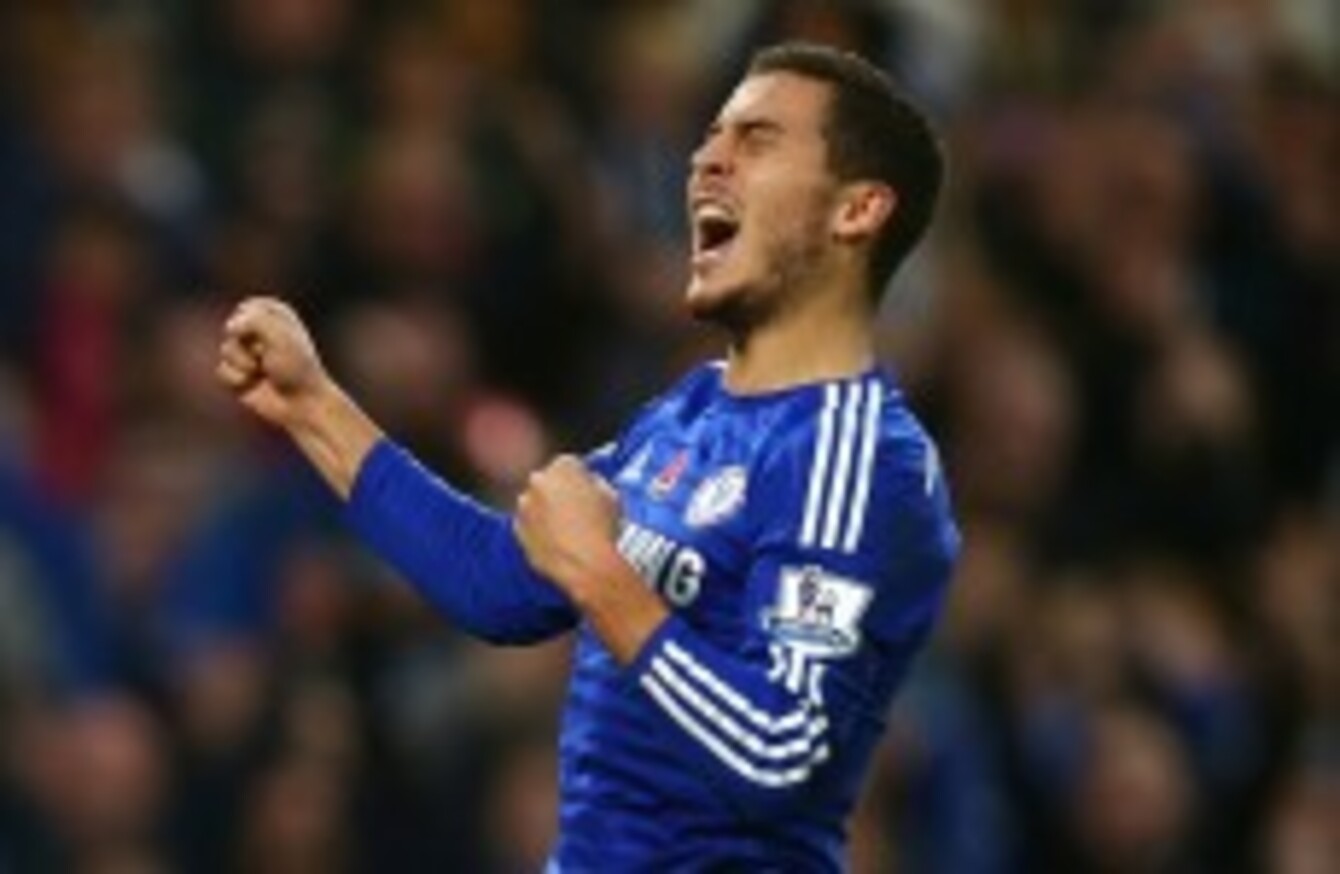 Hazard excelled for Chelsea this season.
Hazard excelled for Chelsea this season.
CHELSEA STAR EDEN Hazard is worth more in transfer value than Cristiano Ronaldo, according to a study by CIES Football Observatory.
The report, which assesses the top 100 transfer values of players across the globe, claims that Hazard, named PFA Player of the Year for his outstanding performances for the Blues in their title winning season, has reached a figure of between €135.4 million (£100m approx) and €148.9m (£110m approx).
That puts the Belgium international behind Lionel Messi, who is valued at a total of up to €280.8m (£207m approx), at the top of the pile, while Real Madrid sensation Ronaldo is in third, priced up at between €113.3m (£83m approx) and €124.7m (£92m approx).
Liverpool winger Raheem Sterling, who has been strongly linked with an Anfield exit this summer, is also part of the top 10, but Chelsea midfielder Cesc Fabregas misses out, featuring in 13th spot.
Harry Kane, who, is attracting interest from Manchester United, is also reflected favourably after a stellar season that saw him score 21 goals for Tottenham in the Premier League alone.
The Spurs forward, currently on international duty with Gareth Southgate's England Under-21 side, is in 15th, one place above Gareth Bale, and is valued by the report at a fee of up to €58.9m (£43m approx).
Paul Pogba, meanwhile, who is reported to be the subject of Premier League interest from the likes of Manchester City and Chelsea in the summer, could, based on the Football Observatory's findings, cost potential suitors upwards of £50m.
Parts two and three of Barcelona's Champions League-winning attacking triumvirate, Neymar and Luis Suarez, who struck the decisive second goal in Saturday's Berlin final, also feature prominently, while Thibaut Courtois is the highest placed goalkeeper in 18th.