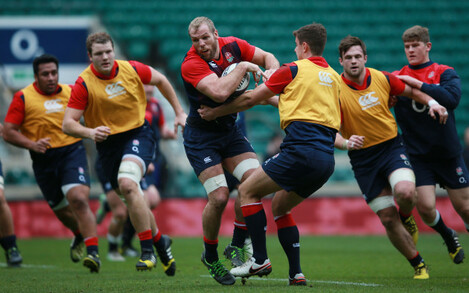 James Haskell: "Not a natural breakdown specialist" Source: David Davies
1. How are England shaping up this year?
Off the field? Brilliantly. Eddie Jones has assembled a very astute coaching team, with the presence of Jonny Wilkinson and George Smith around the squad being a potential master-stroke.
On the field? Difficult to say. Judging by the likely squad for the Scotland game, the personnel hasn't changed much. As such, English hopes lie on Jones being able to get more out of the side than Stuart Lancaster ever managed.
2. What will be considered a success for Eddie Jones over the next two months?
Nothing less than four out of five wins and a step in the right direction regarding the style of play produced. Strong set-piece, clinical backs play and a solid defence. No flankers playing at inside-centre either, that'd be nice.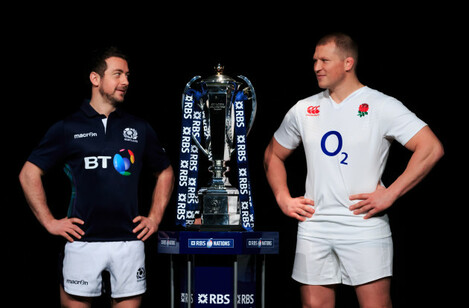 Greig Laidlaw and Scotland, left, are first up for Hartley's England. Source: PA Wire/PA Images
3. Who or what is your biggest concern in the English team?
Surprisingly, not Dylan Hartley's discipline. The more pressing issue for England has to be the breakdown. Despite what Eddie Jones and George Smith would have us believe, I've been stung by my faith in James Haskell too many times. He is not a natural breakdown specialist, and whilst his work-rate is exceptional, he is not up to scratch when it comes to the dark arts on the on the floor.
If Chris Robshaw wasn't a good enough openside for Jones, why on earth is Haskell? I'm not convinced.
4. Who will be your key player this season?
Owen Farrell. If he can kick his points, get England to play in the right areas of the pitch, and combine with George Ford to release his outside backs, we might actually see some free-flowing attacking rugby that has been sorely missed over the last decade.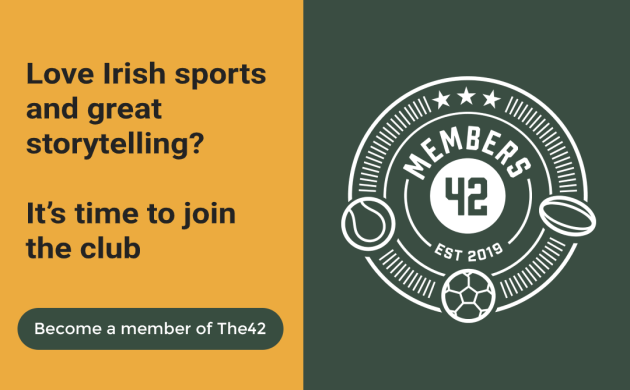 5. Which player, from any country, will be the surprise star of the tournament?
There's a couple of 'could-be' debutants that I'm really looking forward to seeing, if they get sufficient game time. CJ Stander and Stuart McCloskey look like excellent additions to the Irish squad, and Virimi Vakatawa could be very exciting for France.
Without doubt, the player I'm most looking forward to seeing is Maro Itoje. Maro has all of the tools to be this year's star of the Six Nations and could go on to become not only one of the best second-rows in the game, but also become England's captain for the next 10 years.
Jones, Borthwick, and Gustard: "A very astute coaching team." Source: Andrew Matthews
6. How do you fancy your chances in the game against Ireland?
Being at Twickenham is a massive advantage. With two games against (arguably) weaker opposition to bed in new principles and potentially new players, England should be hitting their straps by the time Ireland arrive. It will inevitably be a close contest, but I think England will sneak it via a resurgent scrum and the boot of Owen Farrell. How typically English.
7. And finally, who will win the Six Nations?
Wales – they're the most settled and probably most experienced side in the tournament now that Ireland have lost Paulie. If everyone stays fit, there are absolutely no excuses for Warren Gatland.
– Read more from Calum Spires at Straight Trucking Rugby, or follow him on Twitter @StraightTruck