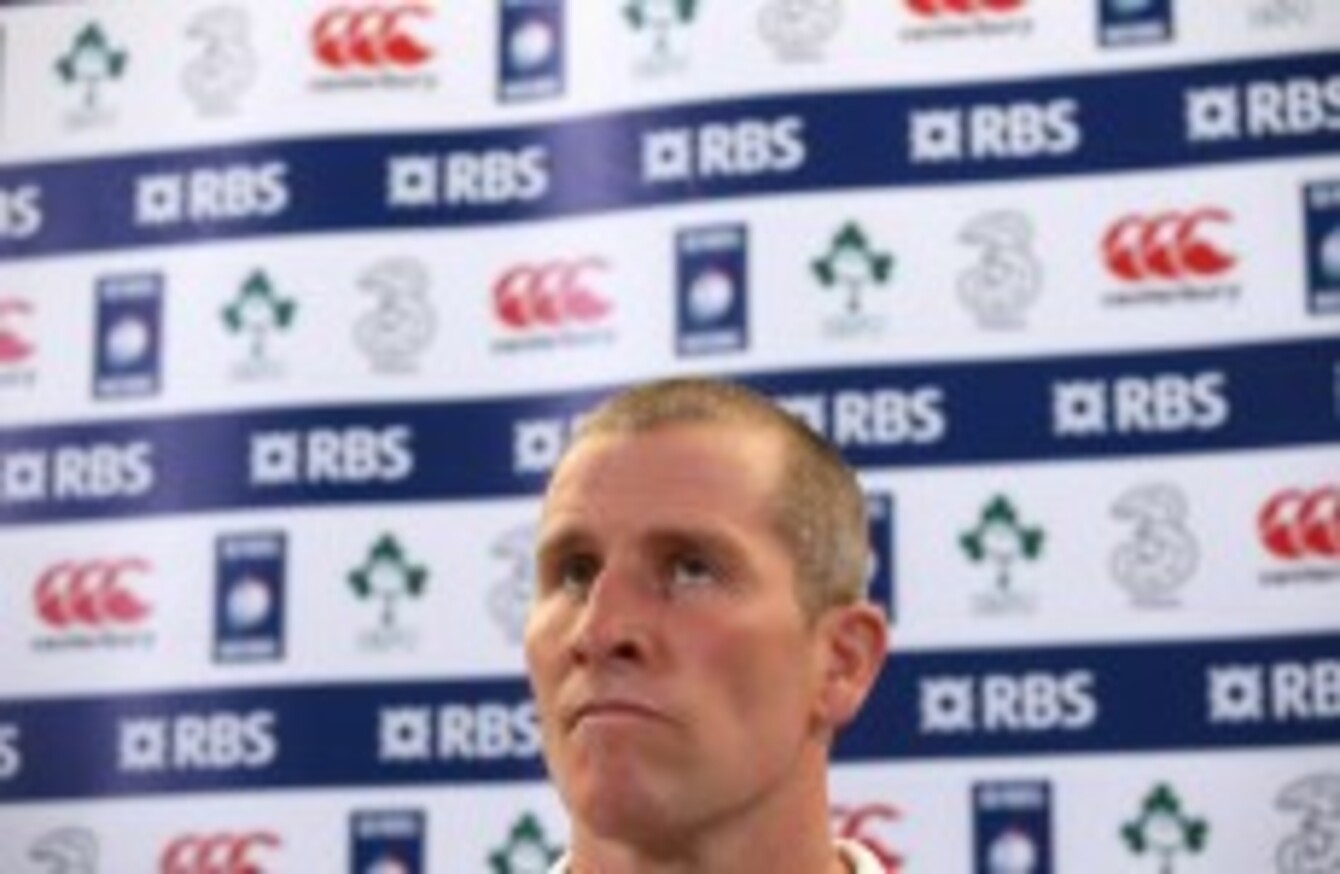 Image: James Crombie/INPHO
Image: James Crombie/INPHO
ENGLAND HEAD COACH Stuart Lancaster had to walk a peculiar tight-rope when the 'what went wrong' questions started to fly at him deep inside the Aviva Stadium yesterday evening.
It's a highly-pressurised year for the Lancashire man as his grand plan for a better English rugby team nears its deadline with the Rugby World Cup on home soil.
Lancaster opened by paying credit to Ireland's performance, but that grace in defeat had to be balanced with a somewhat bullish defence of his own methods after the 19 – 9 loss in Dublin.
The head coach smirked and let out a short frustrated laugh when asked if the coaching team had done enough to underline the importance of discipline before taking on the reigning champions.
"We definitely stressed discipline enough before the game," said the head coach who had bemoaned an 8 – 4 penalty count in the first half that allowed Ireland take a 9 – 3 advantage into half time.
"[Referee Craig Joubert] is very sharp on the breakdown and we certainly stressed that point.
Ultimately we came up [short]: there were some that were within our control like if someone picks the ball up in an offside position. I mean, they're the ones we've got to be better at really.
"But Ireland went hard at the breakdown. I think as the second half went on you see how a lot of our young lads haven't played here before in that sort of intensity. That's Test rugby, sometimes it's not all free-flowing rugby, sometimes it's tight and it's about territory, possession breakdown and I thought Ireland just deserved it on the day."
It's difficult for anyone to be completely impartial, but on these shores the 10-point gap between the sides was largely viewed as a flattering scoreline for England who trailed 19 – 3 going in to the final quarter of the game. Lancaster felt the disallowed late try that could have reeled Ireland in to 1 19- 16 win would have been a fairer reflection.
Yet despite saying that the game turned on two key moments in the one corner of the field (Devin Toner's first half line-out steal and Robbie Henshaw's try), Lancaster admitted that there had been nothing about the Irish gameplan that they hadn't planned for, they just couldn't stop it.
Exceptional
"Pretty much as we expected. They play a smart game. I think 44 kicks in open play tells the story, but it's effective. There are different ways to skin a cat and win a game of rugby and I've seen Ireland do it in other ways.
"I thought some of their set-plays they used were effective but I thought we defended them well. I didn't think we allowed their maul to get any ascendancy, I thought our scrum and forwards got more dominant as they game went on. But the damage was done when they scored the try."
Defence coach Andy Farrell was more effusive in praising Schmidt's methods, but like the head coach, attempted to push some pressure back on Ireland by calling on his side to value every last score in case Wales can derail the only remaining Grand Slam bid.
"I must pay Ireland a lot of credit for how they played the game. Their kicking  game in the first half was exceptional, on the money. Accuracy from Johnny and from nine was outstanding and the pressure they put on those breakdowns really put us under the pump and we backed that with our own discipline and therefor we were never in the game.
"To get control again in the second half was pleasing, hopefully we won't be counting the cost of the forward pass at the end, because very point is crucial from now on in."