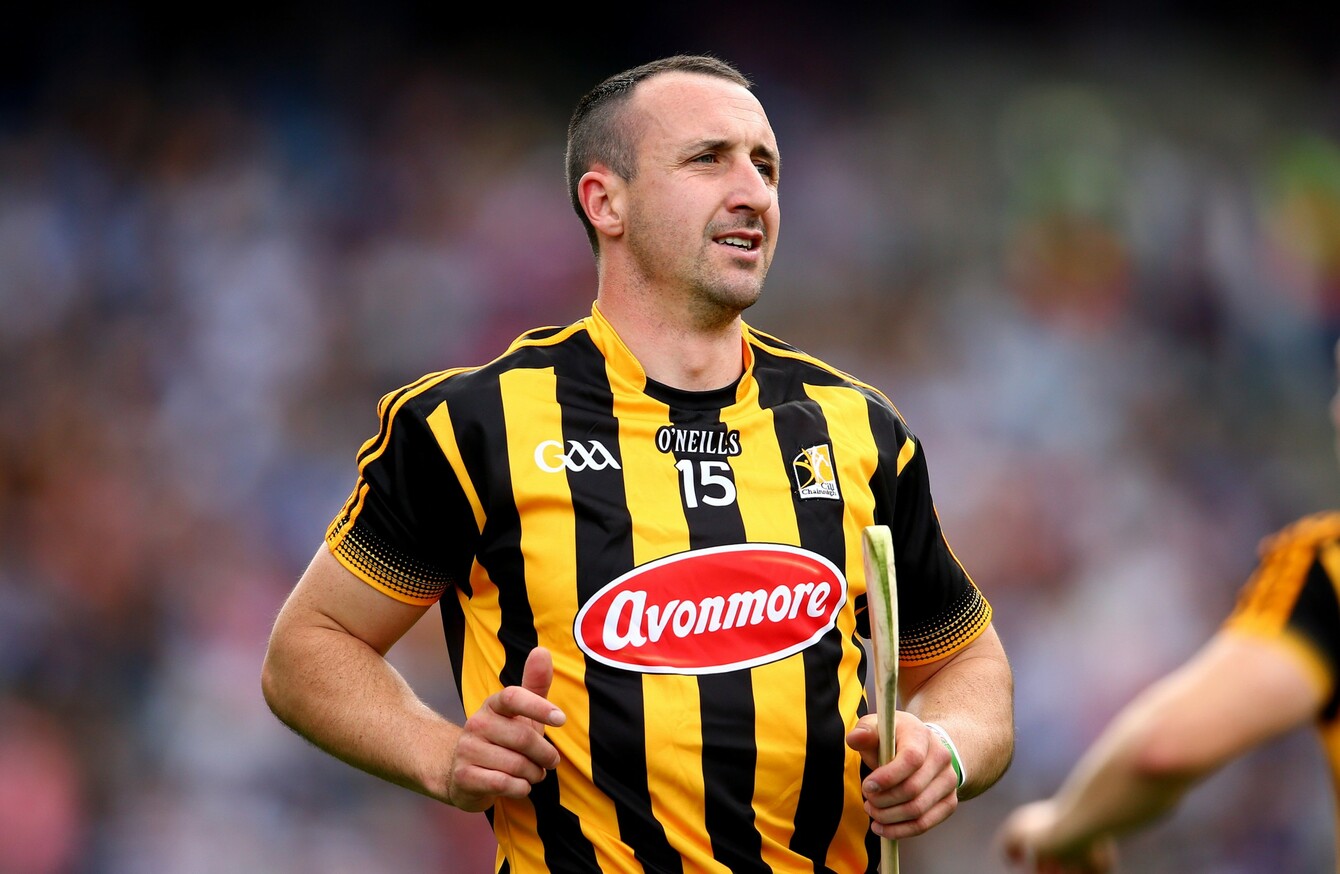 Eoin Larkin struck 0-7 last weekend for James Stephens.
Image: Cathal Noonan/INPHO
Eoin Larkin struck 0-7 last weekend for James Stephens.
Image: Cathal Noonan/INPHO
THERE WAS WELCOME news for Kilkenny hurling fans at the weekend with Eoin Larkin returning to action with his club James Stephens.
In the wake of last year's All-Ireland final win over Galway, Larkin departed to Syria on a peacekeeping mission with the Irish Defence Forces.
He missed the Cats' entire hurling league campaign but after returning to the country, Larkin struck 0-7 for James Stephens in a Kilkenny senior hurling league game on Saturday.
Ten-time All-Ireland winner Henry Shefflin is fully aware of the importance of his former teammate to the Kilkenny cause.
"He is massive. Brian has great faith in him. There's a lot of talk about systems but Eoin brings savage work rate to it.
He is playing corner-forward but he travels out and puts a lot of pressure on a defence so he is a big, big player.
"Even more so this year with Richie Power not there and Ger Aylward with the cruciate [injury]. Having a specialised corner-forward for Kilkenny is very important.
"We all saw him in the All-Ireland final with that workrate last year. That's what he brings to the game.
He is a great man travelling with the ball as well. It is great to have him back.
"He was away overseas but with the warm weather over there he had plenty of time to train so I would imagine he is probably in good condition and looking forward to the championship good and fresh.
"He was hurler of the year in 2008. We go watch him and he has been one of the next club hurlers in Kilkenny the last 10 years, without doubt.
"That's the level of consistency he brings to it."
Shefflin does not think Larkin is going to be hampered by a lack of games.
"He is very strong mentally. He broke his thumb last year and I remember sending him a message wishing him the best and hoping he would get back and he said, 'I will be back'.
"That was his message in his reply so mentally he is very strong. He didn't play for two or three months after with that thumb and then he played in an All-Ireland final like that.
"Some players, like myself, might think 'Jeez, I'm not playing', but he is mentally very strong."
Henry Shefflin was speaking at Centra's Live Well hurling launch where the retailer announced it will continue its sponsorship of the All-Ireland Senior Hurling Championship up to 2019.
**************
The42 is on Snapchat! Tap the button below on your phone to add!