ADIDAS HAVE LAUNCHED the official match-ball of Euro 2016 and it's a pretty solid effort.
'Beau Jeu', which translates as 'the beautiful game', is quite colourful in comparison to the balls used at previous tournaments with a distinctive splash of red, white and blue.
The ball was developed over eighteen months and will be handed over to the qualified teams once the play-offs are over so they can get more comfortable with it ahead of the tournament's start on June 10th.
Still though, as nice as it looks, it's not a patch on some of these other efforts.
1984, all day long.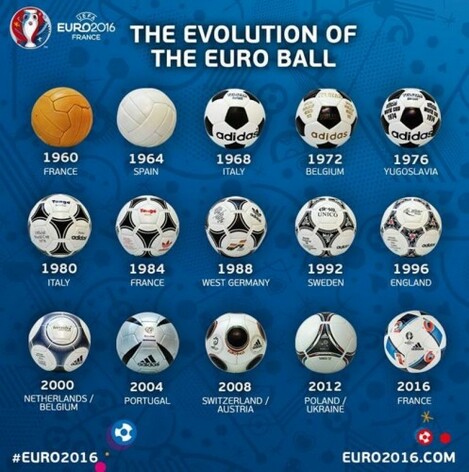 Also, it's a massive relief that David Guetta is the music ambassador for Euro 2016.
Phew!