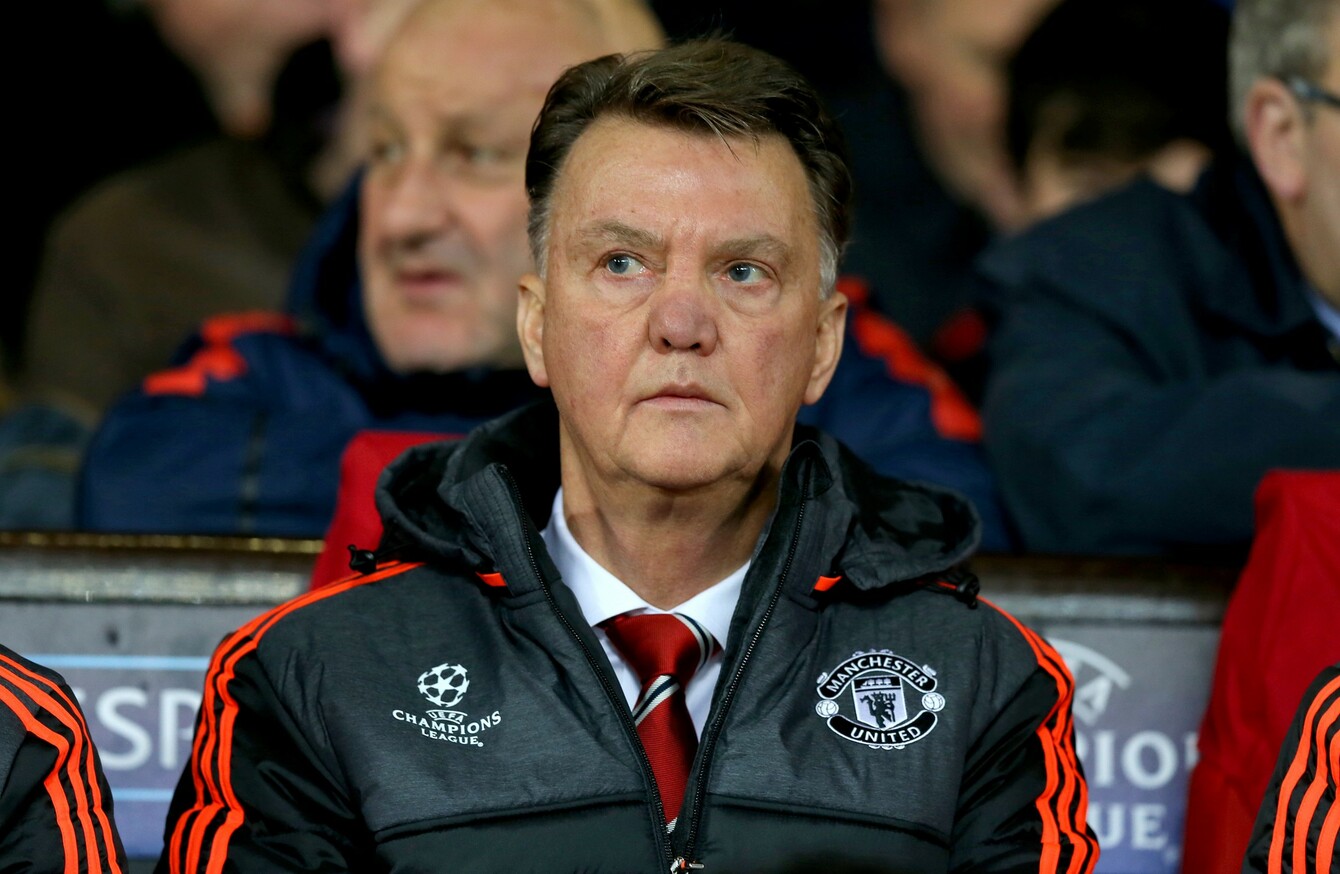 FORMER MANCHESTER UNITED defender Paul Parker believes Louis van Gaal's authoritarian style of management is crushing the enthusiasm of his players and that is reflected in the club's inept attacking form.
United sit just one point off top spot in the Premier League but their qualification for the knockout stages of the Champions League is in the balance after a bland 0-0 draw at home to PSV Eindhoven last week.
There has been widespread criticism of their style of football and a belief that a key defensive injury could see their season unravel.
Parker, who played for United from 1991 to 1996, winning two titles, labels Van Gaal as "selfish" and believes the Dutchman has created a culture of fear at the club which is stifling the creativity of his best players.
Van Gaal, of course, isn't the club's first fearsome ruler but his inability to alter that approach – like Alex Ferguson did in his latter years in charge – is his biggest flaw, according to Parker.
"Alex Ferguson knew how to manage his players. As his side changed, he too had to alter his management style," Parker wrote in his Eurosport column.
"He did – and that's why he was able to drag Manchester United to the Premier League title in 2013. Did he enjoy it? No. But he did it anyway.
"There are a lot of discontented players and we have to question why they are playing badly.
Van Gaal puts the fear of God into players. It has to be his way. He selfishly manages the team.
Parker insists that until Van Gaal allows his young attacking players to play with more freedom, they will continue to under-perform for the club.
"He may be a successful manager, but he must learn – even at his age – to become a good man-manager.
Be part
of the team
Access exclusive podcasts, interviews and analysis with a monthly or annual membership.
Become a Member
"At the moment we have to say he's not man-managing that team. All those players he's got are not bad players, and they've not played negative football all their lives.
"He's being incredibly stubborn. Any player who doesn't conform to what he wants is chopped."
Parker believes the morale in the United squad is worryingly low, particularly among the likes of Anthony Martial, Memphis Depay and Ander Herrera, and he claims that is all down to Van Gaal's one-dimensional approach.
"I look at Anthony Martial and worry for him. He looks like a boy who doesn't smile anymore. He doesn't look like he's enjoying himself.
"The form Memphis Depay is showing hasn't just happened because he's playing in the Premier League. That boy probably feels like a scapegoat.
"Ander Herrera is hugely popular with the fans because he makes things happen. Everyone loves to see players like that, but he's barely playing and is probably unsettled. These players need freedom; they need to enjoy themselves.
"It doesn't matter how good the players are if they're not managed properly. There are a lot of very, very good players at Manchester United and the best isn't being got out of them."