ON FRIDAY NIGHT TV3 will air 'Rugby's Wheelchair Challenge, a programme which sets rugby players past and present with the difficult task of travelling from Aviva Stadium to Thomond Park while using a wheelchair.

Loosehorse / Vimeo
At the centre of the show will be Munster and Ireland fullback Felix Jones. The Dublin native speaks about his own close call in 2009, when he damaged neck ligaments in a head-on collision against Connacht.
"I heard a massive crunch in my neck and I think 'Jesus, that's definitely not good,' Jones says on the show.
"I got tremendously lucky in that my cord wasn't damaged."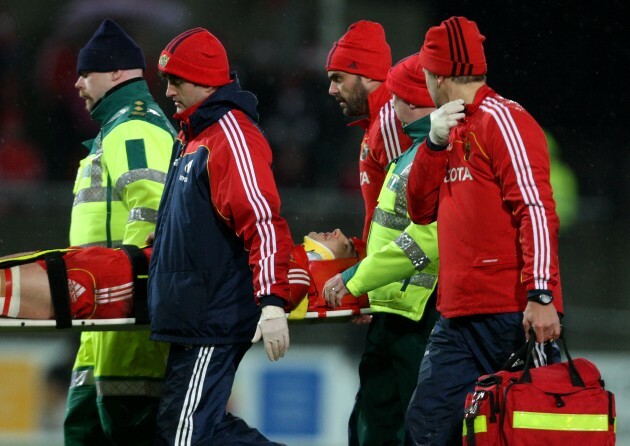 James Crombie / INPHO James Crombie / INPHO / INPHO
Jones accepts the challenge of Stephen Cluskey, who was left paralysed by a fall from a bail of hay at the age of 18, to make the trek between iconic stadia and the 28-year-old Munster stalwart was joined by fellow international Jamie Heaslip along with former Lions tourists Shane Byrne and David Wallace.