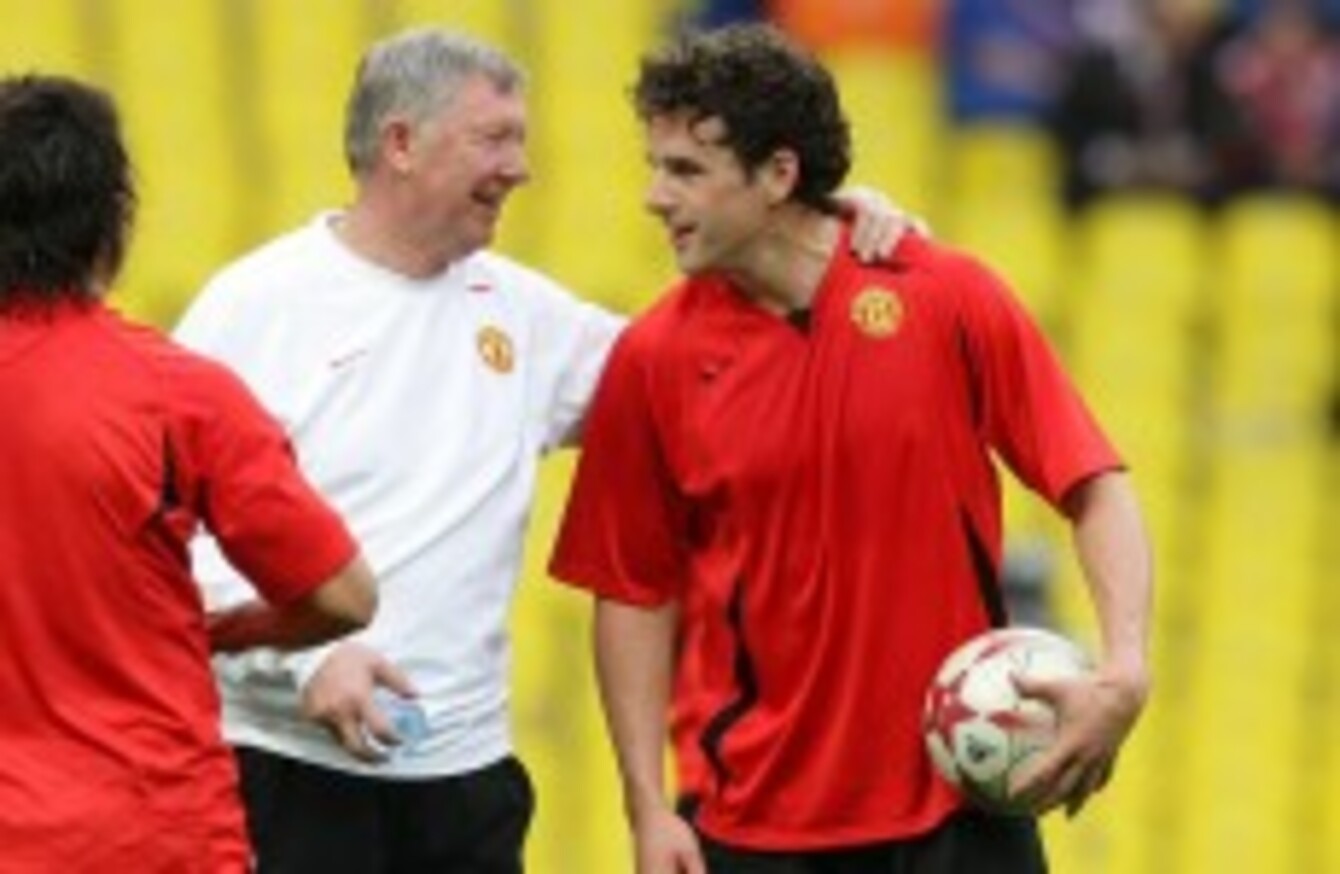 Image: Martin Rickett/PA Archive/Press Association Images
Image: Martin Rickett/PA Archive/Press Association Images
CONTROVERSIAL CLAIMS BY Owen Hargreaves, that injections given to him during his time with Manchester United hindered his recovery from injury, have been rejected by Alex Ferguson.
In an interview with the Guardian's Daniel Taylor, Hargreaves claims that the medical treatment he received for his persistent tendinitis ended up causing more harm than good.
I came back a week early for pre-season to get [the injections] done. They said I would be fit for the start of pre-season but, after that, I never got back on my feet.
Hargreaves spent four injury-plagued years with United before finally being released in the summer after his contract ran out. He subsequently moved to rivals Manchester City where he scored on his debut against Birmingham during the week.
However, Hargreaves believes his knee problems were exacerbated by the course of action taken by the medical staff at his former club.
I've had to be a guinea pig for a lot of these treatments. But when you're left to try to make something of a difficult situation, it's not really an option to say: 'Let's sit it out and rest for six months.'
Alex Ferguson responded to the allegations by saying he had full confidence in his "fantastic" medical team.
"We're trying to analyse all the stuff he has said and there will be a statement later to address that", he said.
The United manager also credited his medical staff with a major part in the team's on-field success through the years.
As far as I am concerned my medical staff is one of the main reasons why we have been so successful over the last few years. Do you think we would be successful if they were not 100% brilliant?