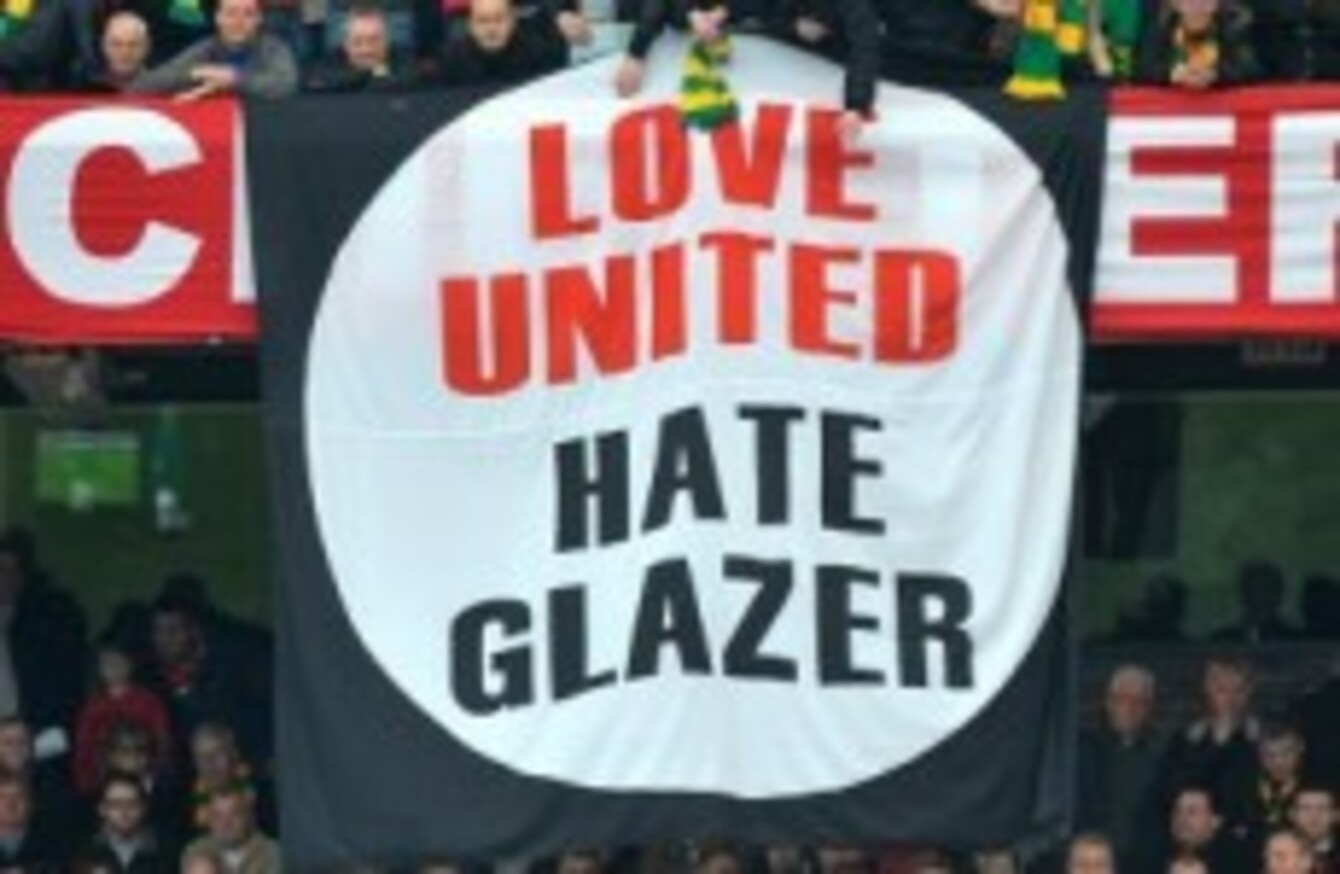 Image: Neal Simpson/EMPICS Sport
Image: Neal Simpson/EMPICS Sport
MANCHESTER UNITED MANAGER Alex Ferguson insists he is happy with his club's under-fire owners the Glazer family, and their transfer policy.
United fans have mounted protests against the Glazers from the moment the Americans bought the Premier League club in 2005 and the discontent has increased significantly over the last 12 months.
The Glazers have amassed debts of over 700 million pounds (837 million euros) in the last five years, with United manager Ferguson receiving less money to spend in the transfer market under their ownership.
But speaking to a number of national newspapers during his side's pre-season tour of South Africa, Ferguson has stuck up for the American family.
"I am comfortable with the Glazer situation. They have been great," he said.
"They have always backed me whenever I have asked them. I have never faced any opposition.
"They have always been as sensible as they can be in terms of financing the club. They have to invest in the team to maintain the value of their asset.
"I think there are a whole lot of factions at United that think they own the club. They will always be contentious about whoever owns the club, and that's the way it's always been.
"When the Glazers took over here there was dissatisfaction, so there have always been pockets of supporters who have their views. But I think the majority of real fans will look at it realistically and say it's not affecting the team. We've won four championships since they've been there, one European Cup."
The Scot also stood by the club's refusal to compete with the likes of Manchester City in the transfer market, believing that his policy of blooding young players is preferable.
"We can play 18-year-olds because it's part of our history," he added.
"No other clubs can do that. City won't do it. They definitely won't play any young players who have come up through their system."