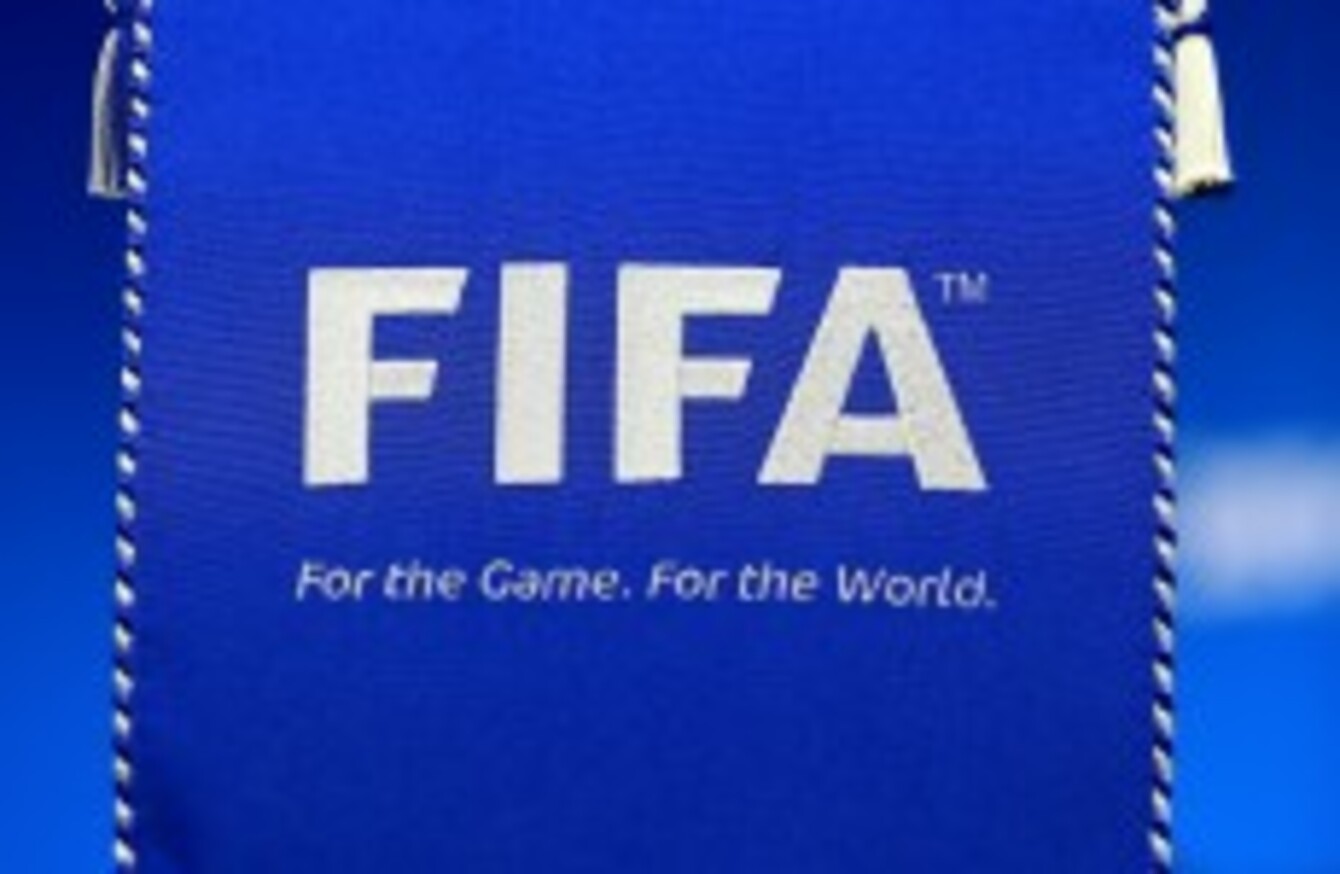 Image: EMPICS Sport
Image: EMPICS Sport
Updated at 18.30
FAI CHIEF EXECUTIVE John Delaney hopes the events of this morning in Switzerland will spell the end of Sepp Blatter's Fifa presidency.
Swiss authorities arrested six officials from world football's governing body — including vice-president Jeffrey Webb — in relation to corruption charges at a hotel in Zurich.
"It seems like something out of a mafia movie," said John Delaney on RTÉ Radio One this morning. "Nothing would surprise me with Fifa.
"There is always controversy around Fifa and its governance, and the one person who's always been at the head of that is Sepp Blatter. He has to take some responsibility for that and that's why I said yesterday that we wouldn't be voting for him."
When asked about Prince Ali bin al-Hussein's chances of dislodging Sepp Blatter in Friday's Fifa presidential vote, Delaney said: "Up until this morning, there wasn't really [a chance]. I think there was a sense that people like myself and the FAI were going to vote against Blatter because we felt he shouldn't continue and that was the right thing, but yet he would have the votes to win because he has that of the small countries. The events of this morning may change that."
Delaney added: "He [Blatter] lives in a cocoon. He lives in the voting chambers, not in the real world. He just lives in the voting chambers. His view is that he's the president of Fifa, he's voted in by the members, and all these allegations are nothing to do with him, they're about other people.
"He will make the point that he's not directly involved in it. He'll make the point that he's there to try and change these things. I don't subscribe to those views, I take the view he's presided over all of these corruption and bribery allegations.
"He's presided over all the governance issues and this permanent trouble that Fifa is in on a weekly and monthly basis. If he's doing that and he really cares for the game, he should step down now as president and allow somebody new in to run Fifa and clean it up."