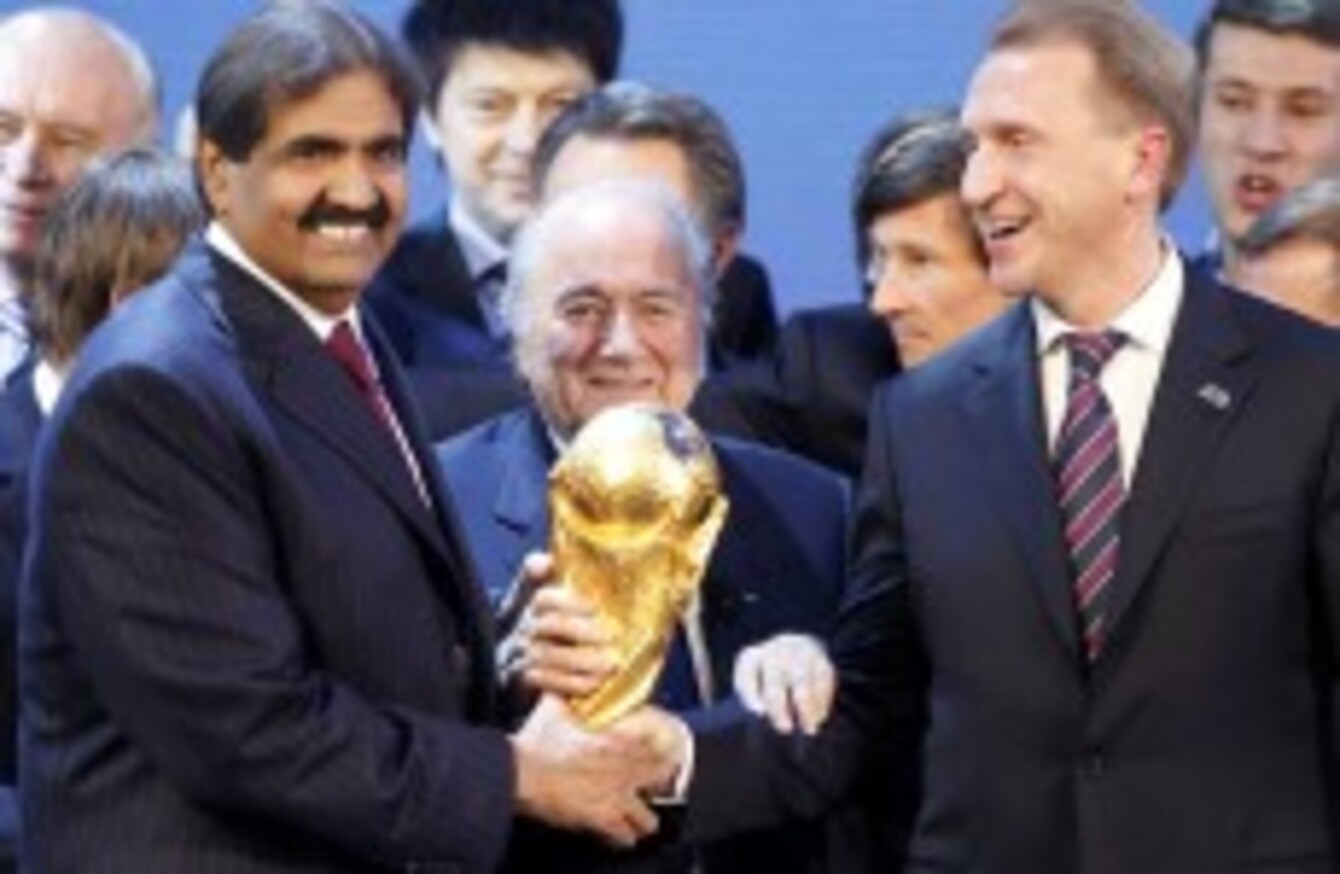 Image: AP/Press Association Images
Image: AP/Press Association Images
QATAR HAVE BEEN exonerated of any corruption during the bidding process for the 2022 World Cup.
The gulf state had faced a number of allegations but an official 430-page report has cleared them of any wrong-doing.
There will not be a re-vote and tournament plans will go ahead as normal.
Meanwhile, the report has found that the FA damaged 'the image of Fifa and the bidding process' by attempting to win the support of now-disgraced former vice-president of the governing body Jack Warner in a variety of improper ways during their bid for the 2018 tournament.
According to Hans-Joachim Eckert, the German judge who compiled the document, the FA bowed to Warner's demands – including sourcing employment opportunities in the UK for an acquaintance of his.
Details are also included of the FA picking up the tab for a £35,000 gala dinner for Carribbean officials and giving 'substantial assistance' to the Under-20 Trinidad and Tobago team by allowing them hold a training camp in the UK in 2009.
The report states:
England's response to Mr Warner's – improper – demands, in at a minimum always seeking to satisfy them in some way, damaged the integrity of the ongoing bidding process. Yet, such damage was again of rather limited extent."
Russia, who won the 2018 bid, were also cleared of any wrong-doing but the report did state they made only a limited amount of documents available.