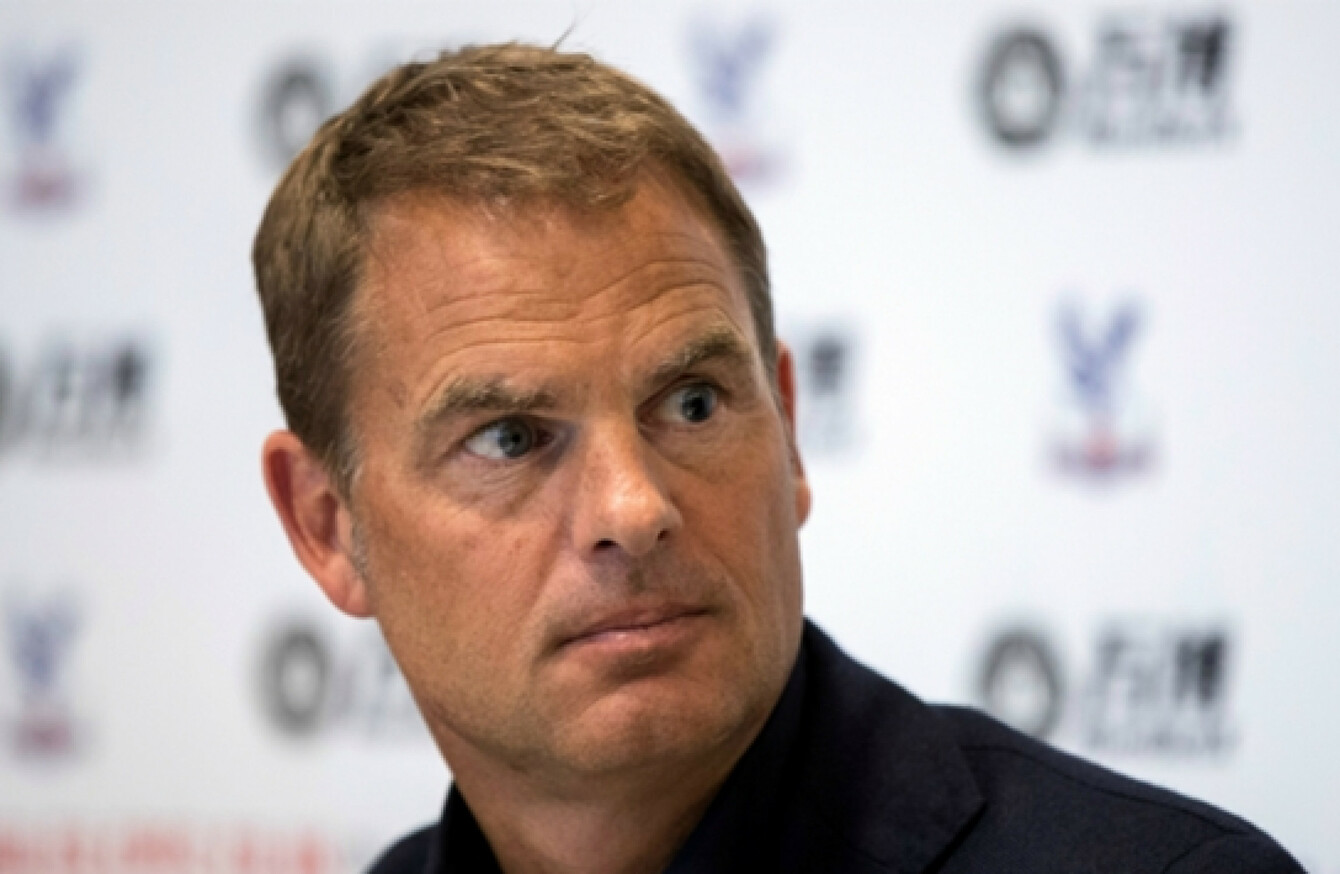 CRYSTAL PALACE MANAGER Frank de Boer has revealed that he rejected the opportunity to take over as Liverpool manager.
When Brendan Rodgers left the Anfield club, the Dutchman, who was then at Ajax, was given the chance to fill the void but he turned it down as he did not feel he had sufficient experience to complete the task.
Speaking ahead of Palace's trip to face the Reds, he said: "Liverpool approached me to take the manger's job, and I turned it down because I felt I just wasn't ready.
"I didn't think two seconds about it. I was happy with Ajax, and I also didn't want to break my contract. Of course, I was very flattered that Liverpool should want me, but really I did not think I was finished with Ajax."
The move to Selhurst Park in the summer, however, represented a more realistic opportunity.
"This time I knew I was ready, I knew about the Premier League and how competitive it was," the former Inter coach said. "I knew I wanted to be involved, and I was eager to feel it, and smell it."