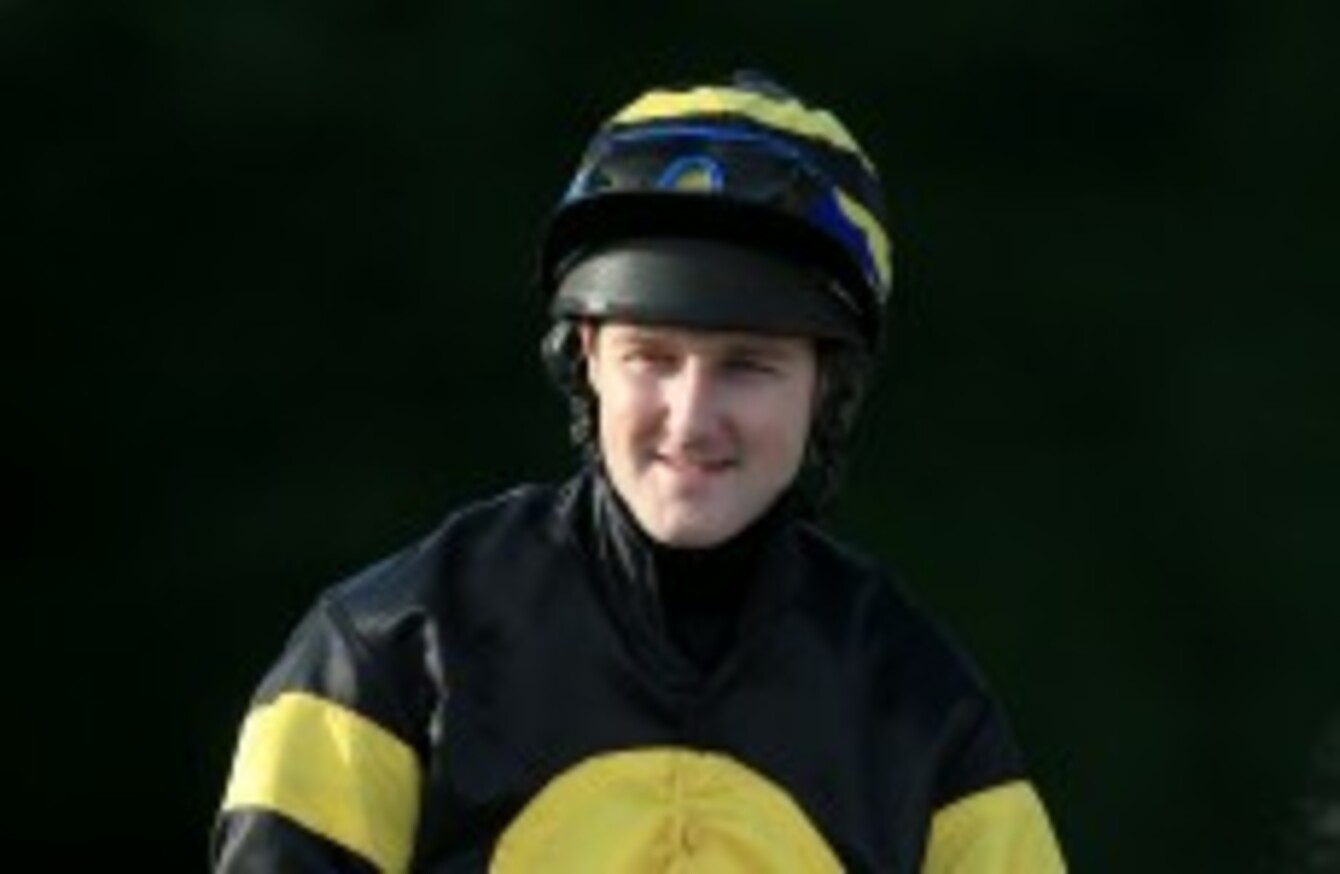 Tom Quelly.
Image: Mike Egerton/EMPICS Sport
Tom Quelly.
Image: Mike Egerton/EMPICS Sport
IRISH JOCKEY Tom Queally has been the unsung hero of racing superstar Frankel's 13-race unbeaten run.
But even if the great horse wins his 14th and likely final race at Ascot today, don't expect the 28-year-old Irishman to be pushing himself to the front to claim the credit.
For Queally prefers to express himself best when he is in the saddle, and he will be hoping these powers do not desert him when he rides Frankel in the Group One Champion Stakes, his 11th Group One race. It is Frankel who has allowed this talent to be displayed, but with almost 700 career winners since riding his first winner in Ireland in 2000, Queally fully deserves to be on board probably the greatest horse of all time.
Queally, who was left confused when he arrived at York in August to find the race notes mistakenly claiming he had foresaken a vocation as a priest for being a jockey, acknowledges how fortunate he has been to be around such a horse as Frankel.
"He is amazing and I'm just very fortunate to be playing a small part in it," he said last year. However, even now and with several more major wins under his and Frankel's belt he refuses to overplay his role in what has been thusfar an extraordinary fairytale journey for him, the horse and his ailing trainer Henry Cecil.
"Frankel has been a huge part of my life and I doubt I will ride another like him," he said. "But you try and stay as grounded as you can, take a back seat as much as possible."
Queally, who grew up around horses as his father Declan is a trainer in Waterford, has ridden Frankel faultlessly save in the St James's Palace Stakes at Royal Ascot last year when he got the tactics wrong but just managed to hold on. There were calls for him to be replaced after that but in Cecil he found the same loyalty that the horse's owner Prince Khalid Abdullah had shown the trainer when his fortunes were at their lowest ebb at the turn of the century.
"I owe everything to Sir Henry (Cecil became only the fifth racing personality to be knighted for his services to racing in 2011), he gave me a huge opportunity when he took me on as stable jockey in 2009," Queally said.
"He (Cecil) understands horses so well and he doesn't complicate anything. He will often see things that other people don't. It's all touch and feel."
Queally, who belies his sombre exterior in public when he is in the changing rooms playing jokes on his rivals, will be under immense pressure today and none would begrudge him feeling nervous.
"Tom is maybe not the most expressive person in public, but that is not why I employ him," said Cecil. "He is a natural horseman and has a great relationship with the horses he rides."