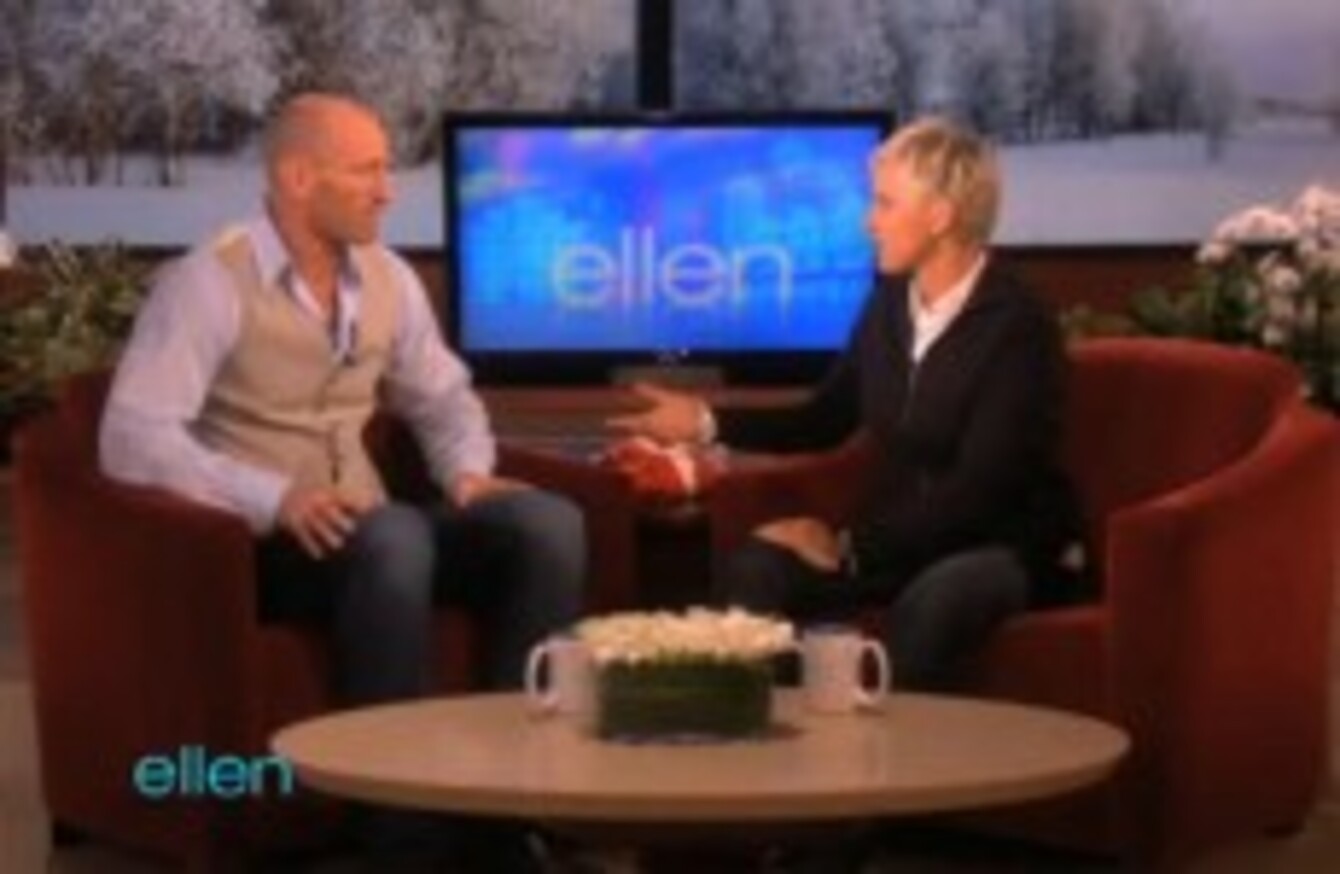 Image: Youtube screengrab
Image: Youtube screengrab
IN AN INTERVIEW with American chat-show host Ellen DeGeneres, former Welsh rugby captain Gareth Thomas spoke candidly about the personal difficulties he faced as he concealed his homosexuality as well as the support he has received since publicly coming out.
The second-highest Welsh try scorer of all-time, Thomas first addressed the issue of his homosexuality in an interview with the Daily Mail in December 2009.
Speaking to DeGeneres yesterday, Thomas revealed how he had become "the master of playing the straight man".
I would go to the bar with the boys. I would always be the one to start a fight.

I would always be the one to be out latest and drink the most. I even went to the extreme of marrying the perfect woman for me.
In a frank insight into his own personal struggle with his sexuality, he told Ellen how in the weeks before his marriage to childhood sweetheart Jemma, he would visit the church in which they were to be married and "pray to be straight, pray to be everything that the world thought I should be".
He also told DeGeneres about the acceptance and support which he received from his teammates and family, particularly from his father who he described as a typically Welsh "tough guy".
"Nothing was spoken after I sat down and said I was gay," he said, "Nothing was said for about three weeks. About three weeks later, I remember going back to my parents' house and we sat down and there was three champagne glasses on the table. My father just said 'Son, I want to sit here and toast you for the start of the rest of your life.'"
Although the rugby star refuses to press other homosexual athletes to go address what is an intensely personal and private issue, he was quick to highlight the powerful positive message which openly gay sports stars can send out.
Sport can change the world. Somebody being gay in sport and being able to continue in that sport sends out such a positive message to children and to adults.