ALTHOUGH SUCH CHANGES should not be taking place mid-championship, the 'Nash-rule' has been relatively successful so far, according to Ger Cunningham.
Last month the GAA effectively banned the Anthony Nash style of taking a penalty, which means hurling stars are no longer allowed to strike the ball within the 20m line.
"People talk about excitement, and you're going to lose some of that with the change of the rules. I'd be all for having only one in goal.
"I previously went on record as saying that. I think that's the challenge for a goalkeeper, but they're used to being in goal and they're used to standing in goal themselves."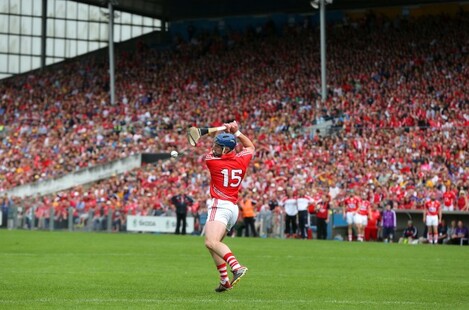 Patrick Horgan took the first penalty under the new clarification of the rule against Clare. Source: Cathal Noonan/INPHO
While the new penalty requirements have been heavily criticised for making penalties too difficult, so far via Patrick Horgan and Joe Canning there's been a 100 per cent conversion rate.
"I think you're better off waiting until the end of the season to judge it," explained the four-time Allstar goalkeeper. "Let's see how many are taken and what the record is going to be at the end of the year.
"There's four out of four so far. But it was the third change within a short space of time.
"Ideally it shouldn't be changed halfway through a season. Although I think it has worked. The last couple of weeks has been seamless enough without any major controversies."
Páirc Uí Chaoimh. Source: Cathal Noonan/INPHO
The upcoming Munster final between Cork and Limerick will be the last-ever provincial game played in Páirc Uí Chaoimh before the ground's redevelopment.
"I'd say playing at home is certainly an advantage. I used to always think that playing at home was an advantage of a couple of points at least. Obviously, Cork are more used to playing at Páirc Uí Chaoimh and I don't think too many Limerick players will have played there."
"I don't think it'll be a big deal though – It's a Munster final. It's an opportunity to win a trophy that they haven't won since 2006. It gets you into an All-Ireland semi-final. I think that's where the pure focus will be.
"The last match thing, I think that's purely for supporters and that kind of stuff. What it means to supporters as the last game while the new stadium is developed, I don't think that's a big thing for players."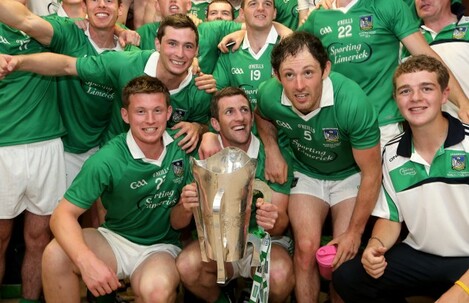 Limerick are reigning Munster champions. Source: James Crombie/INPHO
Although Cork will come go into the final as favorites, they face what Cunningham considers a very talented side. A side he was actually linked with managing after last year's championship.
"Limerick, looking at the performance against Tipperary, they gave an outstanding performance, they're Munster champions and they're a very seasoned team.
"They had to produce a great performance the last day against Tipperary in Thurles. I think they certainly won't fear coming to Cork and they will relish the challenge again.
"We haven't played Limerick too often in Cork. So it should make for a great Munster final."