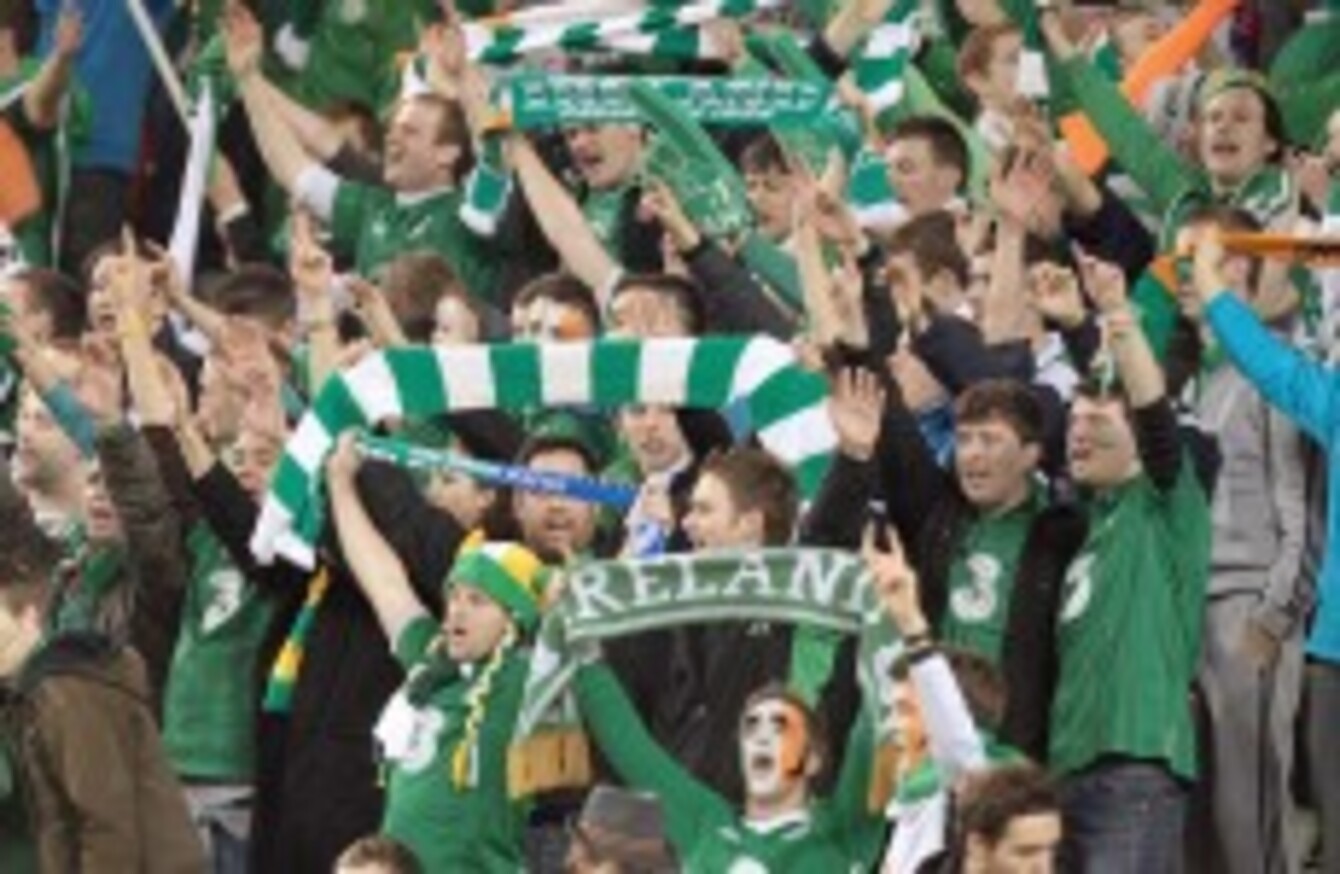 Image: ©INPHO/Morgan Treacy
Image: ©INPHO/Morgan Treacy
GET VACCINATED OR risk missing out on a big summer with the Boys in Green — that's the HSE's message to the thousands of Irish fans who are planning to travel to next month's European Championships.
Tournament co-hosts Ukraine have been hit by a large measles outbreak with over 5,000 cases reported in the first three months of 2012.
And although Ireland's Group C games will be played in the Polish cities of Poznan and Gdansk, doctors have warned that Irish fans could be at risk during the disease's peak transmission period.
Other European countries playing at the tournament including France, Germany and Italy have also experienced high rates of the disease this year.
"This figure is likely to be an underestimate and the European Centre for Disease Prevention and Control (ECDC) has warned that the epidemic is expected to accelerate and spread during the peak transmission period for measles which runs until June," warned Dr Brenda Corcoran, the head of the HSE's National Immunisation Office.
Considering the huge expense many fans are incurring going to the finals it would be a great shame to miss the matches because of measles.  The best advice is; get the MMR vaccine before you go.
The MMR jab is free from GPs, although an administration fee may apply to those who do not have a GP visit or medical card.
"Measles is one of the most infectious diseases known to man and fans who have not received the MMR vaccine are at risk of getting measles which can lead to serious complications," Corcoran continued.
"Vaccination with MMR vaccine is the only way to protect against measles.  Anyone born after 1978 and who has not been vaccinated should visit their GP to get the vaccine. Those who are unsure of whether they have received the jab or not should get vaccinated anyway, as an additional dose will do no harm.  However, those born before 1978 are likely to have had measles already so do not need to get the vaccine."