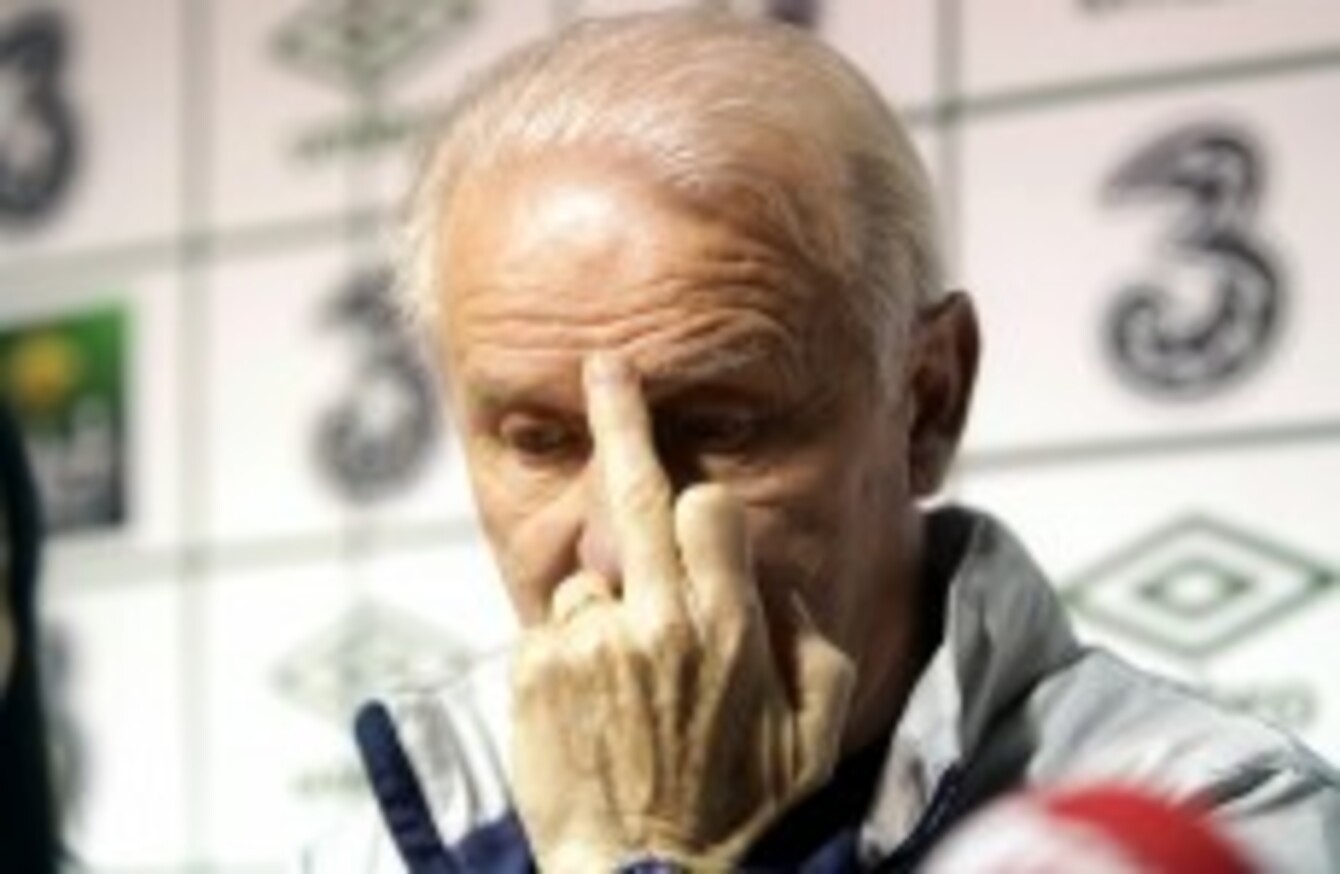 Image: Donall Farmer/INPHO
Image: Donall Farmer/INPHO
GIOVANNI TRAPATTONI MADE his debut as a co-commentator on Italian national TV station RAI last night as the Azzurri sneaked past Malta by a solitary goal in their Euro 2016 qualifier.
And though the performance of Antonio Conte's team may have been largely uninspiring, Trap's unique insights and analysis went down a storm with viewers.
There were some moments when, just too darn excited by it all, Trap yelled his encouragement as poor Alberto Rimedio tried to describe the action.
During one Italian attack down the right side, Trap lost the run of himself completely and in true Alan Partridge style was unable to do much more than bellow 'Yes! Yes! Yes! YES!' before everything just petered out and Malta cleared their lines.
There were other gems, particularly from a more philosophical perspective.
On the Malta rearguard:

"The Maltese defence is like a sponge – there's water, water, water and then…no water".

On Italy's inability to find a way through:

"You may have prepared but sometimes not every donut will have a hole".
It's good to see he hasn't lost his way with words.
Source: dansnipper/YouTube