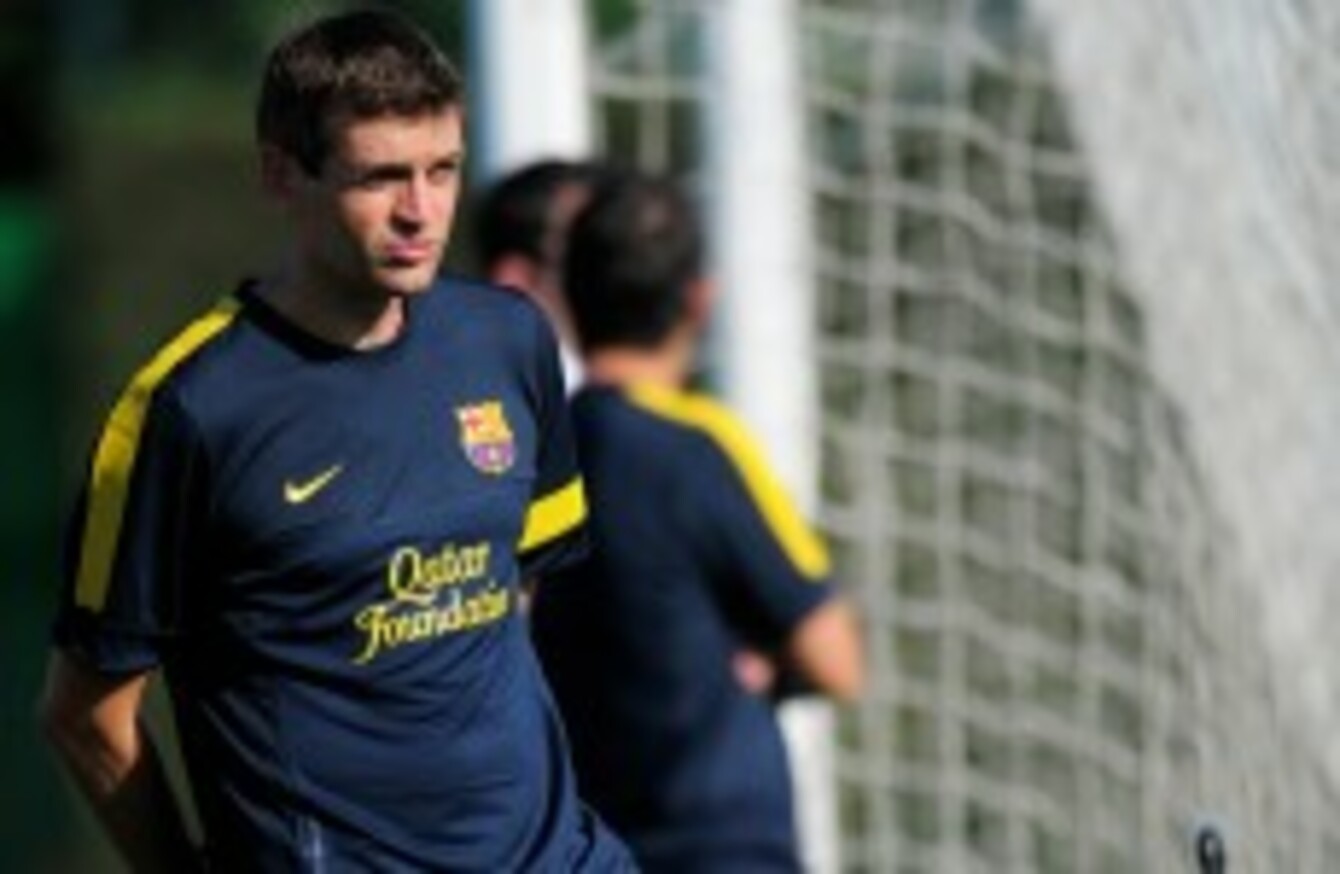 Image: Manu Fernandez/AP/Press Association Images
Image: Manu Fernandez/AP/Press Association Images
NEW BARCELONA COACH Tito Vilanova has stressed he does not bear any grudges with his Real Madrid counterpart Jose Mourinho.
The duo were involved in a touchline brawl during last year's Supercopa as the Portuguese poked Pep Guardiola's then-assistant in the eye, but the newly appointed boss is keen to put the incident to bed as he prepares to oversee his first season in charge at Camp Nou.
"I do not think that I have a bad relationship with Mourinho," Vilanova told reporters.
"It's tiring that after a year we are still talking about this (last year's eye-poking incident). I accept the decision (to pardon Mourinho) like a professional."
Vilanova discussed his side's transfer plans for the window, but ruled out the signing of a new attacker, saying his team have enough quality in forward areas.
"We aren't looking for a new striker because we don't need one. We already have plenty of good options," he said.
"If we find a player that can play in both the centre-back and pivot role, then fantastic. If not, we'll find a player in the reserve team. Javi Martínez is the type of player we are looking for, like a lot of others, but we can't talk about specific players.
"I'm counting on all of the players that are here. (Ibrahim) Afellay is a great player who had a serious injury last season."
The trainer lastly praised Lionel Messi for his excellent preparation for the new season, and added that he hopes the Argentine will be able to replicate the form he showed during the previous campaign.
"Messi is doing great. He takes physical conditioning very seriously. Hopefully Messi can score just as many goals this year as he did last year. He just improves year after year," Vilanova said.