THE GAELIC PLAYERS Association (GPA) has hit out at the delay in inter-county players receiving their 2017 government grants due to their not signing up to Sport Ireland's new drug-testing initiative.
Sport Ireland's new anti-doping measure would allow drug-testing of both the blood and urine variety to take place in players' homes and see players provide their home addresses in order to comply.
As reported by John Fogarty in The Irish Examiner, footballers and hurlers were sent a message from acting GPA CEO Seamus Hickey on Wednesday, in which the Limerick full-back described the delay in payment of monies due as "neither fair or reasonable."
Hickey described it as "unfathomable" that Sport Ireland would deem these new measures necessary and in his message to players pondered "why at the 11th hour they [Sport Ireland] are linking them [the new measures] to the payment of State grants without any prior agreement with us on the issue."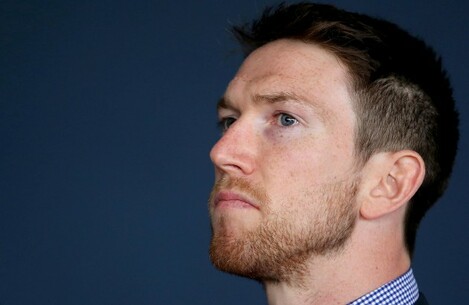 Seamus Hickey Source: Donall Farmer/INPHO
Speaking to Donnchadh Boyle in The Irish Independent, however, head of Sport Ireland's anti-doping committee Dr Una May dismissed parts of Hickey's message to his fellow players.
"There are significant inaccuracies in the statement that went out to the players," Dr May said.
"I guess the most notable of that is the reference to the '11th hour'. Last year when the agreement was signed, it was signed subject to an addendum which was to strengthen the anti-doping program.
"We have been in discussion with the GPA since December to come to an agreement on the best way to achieve that.
"In April, at the most recent of a number of meetings, the GAA and ourselves came out of a meeting believing we had reached agreement with the GPA.
"That agreement was that, in 2019, we would expect to receive the addresses of players for them to receive their grants and that information would be used initially for the purposes of intelligence.
"So, there is no 11th hour about it, we agreed they would take some time to explain to their players."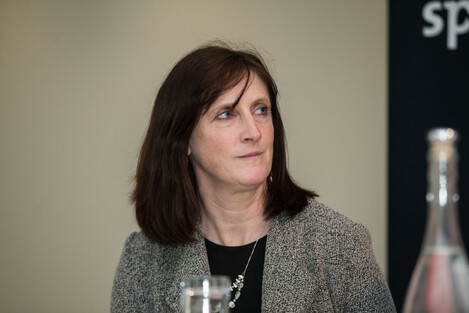 Dr Una May Source: Gary Carr/INPHO
Former Cork hurling star Diarmuid 'The Rock' O'Sullivan was among those who yesterday criticised Sport Ireland's stance. O'Sullivan said: "These are amateur players you're talking about here, not professional athletes, so I wouldn't see it as being fit or right for anti-doping tests to be carried out on these players outside of training hours.
These funds should be released immediately. These players are sacrificing enough. Their attendance at training sessions and dedication to an amateur sport already has a massive impact on their professional lives and indeed their personal lives.
In a statement released this afternoon on the GPA's website, CEO Hickey echoed both his own previous sentiments and those of O'Sullivan, claiming Sport Ireland has "no right" to withhold payment of players grants under current rules.
Hickey called for the immediate payment of 2017 grants as a means of ending the current impasse, and wants Sport Ireland to "work with" the GPA before any new rules are implemented.
"It is the view of the GPA that Sport Ireland have no right to withhold these funds under existing rules as our members have always been in full compliance with the rules in this area," read the GPA statement, signed by Hickey.
"The new Sport Ireland conditions to the payment of 2017 grants were only flagged to the GPA in recent weeks, (first flagged on December 18th 2017) without prior notice, leaving us with little time to consult with our membership about how they could be practically implemented.
Don't forget inter county players are amateur athletes who spend on average 40 hour[s] a week on their inter county commitments (and another 35 hours a week either working or studying or often both) so any new requirements of them will need to be agreed in advance.
Be part
of the team
Access exclusive podcasts, interviews and analysis with a monthly or annual membership.
Become a Member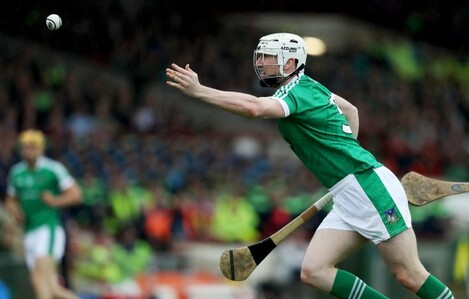 Seamus Hickey in action for Limerick last month Source: Tommy Dickson/INPHO
The GPA statement continued:
"We've been working exhaustively for weeks with officials in Sport Ireland trying to resolve the issue and to get the grants paid but as of now the 2017 grants remain sitting in Sport Ireland accounts. Many of our members on the other hand are struggling financially.
"Hundreds of 3rd level students who are currently finishing their final exams have little or no source of income as many do not have time for part time employment due to their playing and college commitments. This issue is also serving as a significant distraction for players preparations for championship in squads all over the country and needs to be resolved as a matter of urgency.
"Since first introduced in 2008 inter-county hurlers and footballers have received a payment from the State at this time of year of between €670 to just over €1,500. The scheme was established to recognise the outstanding contribution of Gaelic inter-county players to our indigenous sport, to meet additional costs associated with elite team performance and to encourage aspiring teams and players to reach the highest levels of sporting endeavour.
"The amount is based on performance in the Championships that year. These payments are to help cover some of the expenses incurred by players during the course of the year while playing for their county.
"But this year Sport Ireland have told the GPA that they won't pay the grants until players agree to new measures including at home drug testing where a Sport Ireland representative can come to a player's house at any time and take a blood or urine sample.
"The GPA membership is committed to clean sport as demonstrated by our full cooperation with blood testing in and out of competition since 2016. GPA players are among the most tested athletes in Sport Ireland's National Testing Programme, and have no problem being so, yet to date only 2 positive tests have been recorded against inter county players since testing began in 2001.
It is unfathomable why Sport Ireland consider these new measures to be necessary and why at the 11th hour they are linking them to the payment of State grants without any prior agreement with the GPA.
"Our members are in full compliance with and supportive of current Sport Ireland anti-doping rules yet their funding is now being withheld. This is neither fair nor reasonable.
We want Sport Ireland to immediately pay our members their 2017 grants and then to work with us to agree any new requirements and how they can be met by our membership in future. We too are passionate about moving the clean sport agenda forward. It's what we all want but withholding funding for expenses already incurred by our members is not the way to do it.
Discourse regarding the matter is rife not only among GAA players and fans, but protagonists from other amateur sports who either currently adhere or previously adhered to home drug-testing at Sport Ireland's behest.
Former track and field star David Gillick and 2016 Irish Olympian Lizzie Lee are among those to have voiced their disagreement with the GPA's stance.
Couldn't agree more! It's part of being a funded athlete, I don't understand why a GAA player receiving SI grand should be treated any differently. https://t.co/U1T23Yp8rR

— David Gillick (@DavidGillick) June 1, 2018
I'm an amateur runner, working full time. I've had testers wake my smallies on a week/school night to take my blood in my kitchen. I'm ok with it, as it makes my performances believable and helps the sport as a whole! #amaHUGEfanbutdisagreeonthis #hontherebels

— Lizzie Lee (@LizzieLeevale) June 1, 2018
The42 is on Instagram! Tap the button below on your phone to follow us!