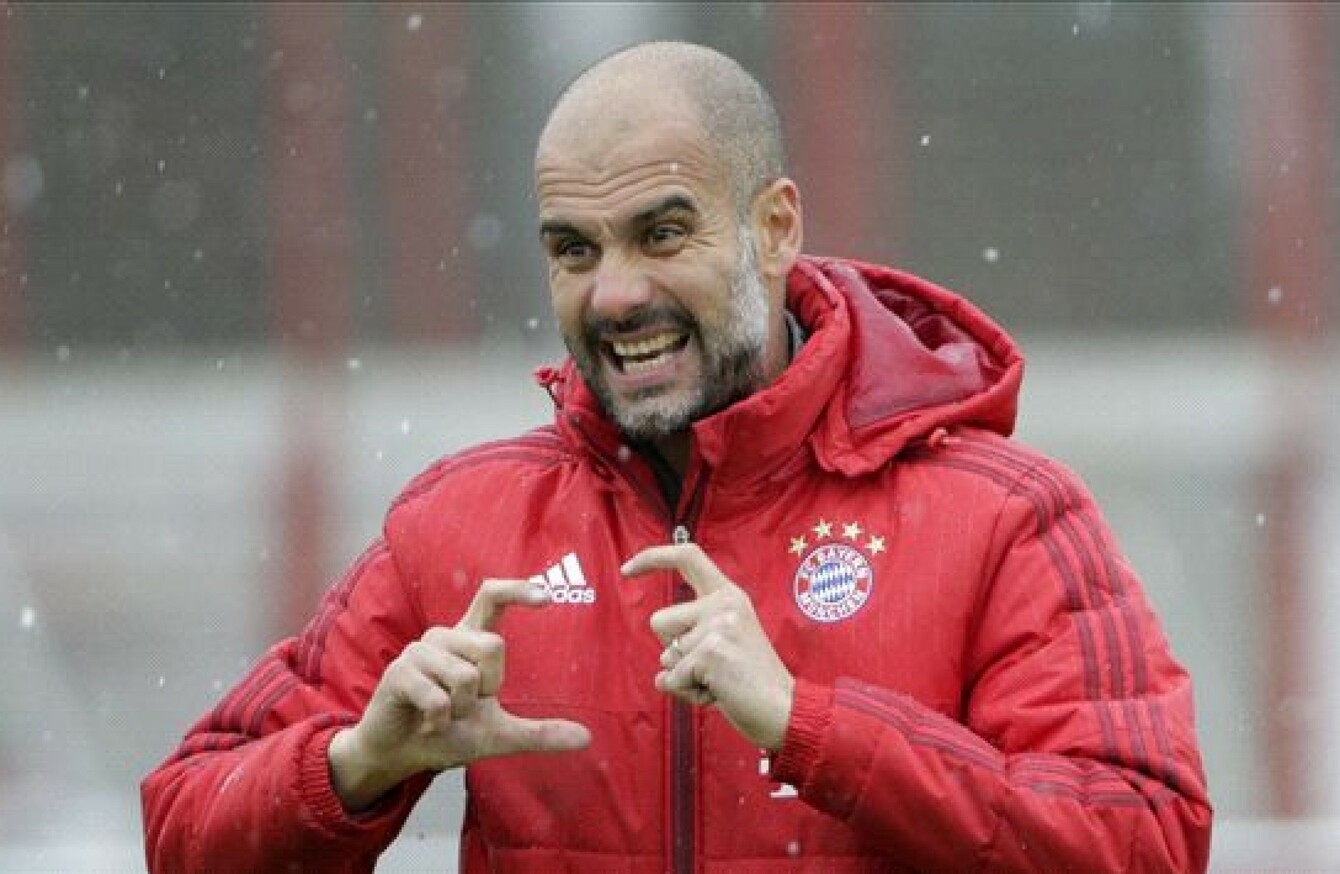 PEP GUARDIOLA'S FATHER, Valenti, has offered some family insight into the decorated coach's unwavering dedication to football.
The soon-to-be Manchester City boss has won two Champions Leagues, two La Liga titles and twice led Bayern to Bundesliga glory.
And the former midfielder's father has revealed some home truths about his son's devotion when it comes to ensuring victory on the pitch.
"I was working 10 hours a day from the age of 14 on building sites and didn't stop until I was 66," the Sun quotes Valenti as saying.
I saw early on there wasn't much danger of him following in my footsteps! The one day I took him out to work with me when he was still a kid… He didn't come back after lunch. He can't even change a light bulb!
"I remember him telling me as an 11-year-old when with his boyhood side, 'Dad, I can't understand lads I play with who are talking about the film they saw last night before they go out on the pitch. They should be thinking about winning!'"