Jonny Bruton is an Irish hockey international and owner of Smart Training Dublin.
WOULD ALL OF our weight loss problems be solved if we just removed fat from our diets? Unfortunately, it's not that simple.
Fats are a vital part of a healthy diet, providing essential fatty acids, assisting in absorbing vitamins A, D & E, and acting as a great source of energising fuel. But it's easy to get confused about what constitutes good fats and bad.
Here's the skinny on fats: There are many different types of fats and they can be conveniently divided into four main categories: saturated fats, monounsaturated fats, polyunsaturated fats, and trans fats. A balanced diet should contain a good mix of fats while avoiding trans fats all together.
Monounsaturated fats
This type of fat is found in a variety of foods and oils like olives, almonds, cashews, peanuts, peanut butter and avocados.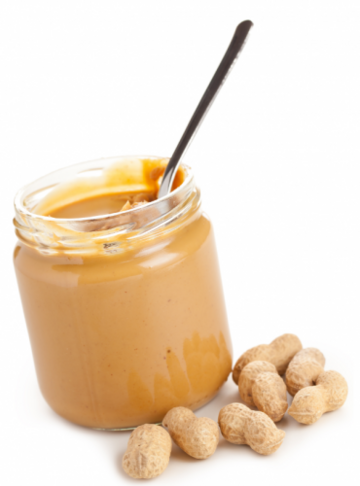 PB (no J). Source: Shutterstock.
Monounsaturated fats can help reduce bad cholesterol levels in your blood which can also lower the risk of heart disease and stroke. They also produce nutrients that assist in developing and maintaining the body's cells.
Polyunsaturated Fats
Foods high in polyunsaturated fats include soybean oil, sunflower oil, flaxseeds, walnuts, tofu and fatty fish such as salmon, mackerel and trout.
Be part
of the team
Access exclusive podcasts, interviews and analysis with a monthly or annual membership.
Become a Member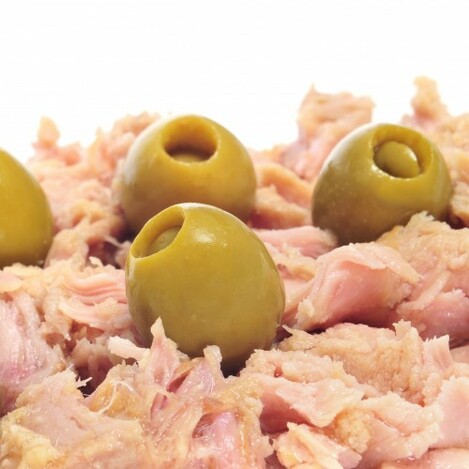 Flaked tuna and olives, a great way to boost your monounsaturates and polyunsaturates in one sitting. Source: Shutterstock.
In addition to reducing your bad cholesterol levels, polyunsaturated fats contain essential omega-3 fatty acids which boost brain function and may strengthen the immune system.
Saturated Fats
Saturated fats are contained naturally in many foods including fat on lamb, fatty beef, poultry with skin, full fat dairy products and take away foods. At SMART Training we suggest that clients limit saturated fats to less than 10% of your total daily calories. We suggest trimming visible fat from meat or removing the skin from chicken or swapping butter for sunflower or olive spread.
What do good fats do for me?
They help control hunger:
After we eat foods that contain fat we tend to feel fuller for longer. Good fats, like those found in fatty fish like salmon and tuna, and in certain nuts and vegetables, can help us curb cravings.
They promote a healthy metabolism and burn excess body fat:
Your body needs fat in order to maintain a steady metabolism, as well as an adequate intake of protein and carbohydrates. Good fats are actually what help give your metabolism the boost it needs to rid your body of unwanted, excess body fat. If there isn't enough nutrition in the foods you consume (including good fats), your body will cannibalise off its lean mass (muscle) for the energy to burn its fat mass. This is why a well-balanced diet is so essential when it comes to promoting a healthy and effective metabolism.
Our top tips for including good fats in your diet!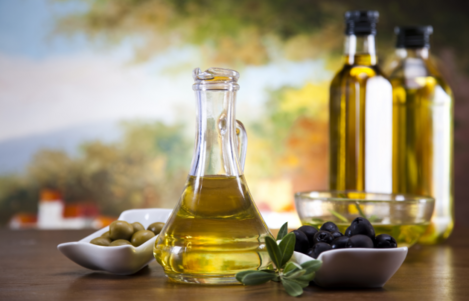 Source: Shutterstock.
Use olive oil

for cooking, rather than butter or stick margarine.
Eat more avocados. Try them in sandwiches or salads or make guacamole. They are loaded 

with heart and brain-healthy fats, they make for a filling and satisfying meal.
Reach for the nuts. You can also add nuts to vegetable dishes or use them instead of 

breadcrumbs on chicken or fish – Flaked almonds for instance.
Snack on olives. Olives are high in healthy monounsaturated fats. But unlike most other 

high-fat foods, they make for a low-calorie snack when eaten on their own. Try them plain or 

make a tapenade for dipping.
Dress your own salad. Commercial salad dressings are often high in saturated fat or made 

with damaged trans fat oils. Create your own healthy dressings with high-quality, cold-

pressed olive oil, flaxseed oil, or sesame oil.
For more information about the good habits around a healthy lifestyle go to SmartTrainingDublin.com, find them on Facebook here or on Twitter@SmartTraining14.