The JJ Nestor above the adoring fans.
Image: INPHO/Donall Farmer
The JJ Nestor above the adoring fans.
Image: INPHO/Donall Farmer
FOOTBALL IN CONNACHT is generally thought about in terms of the Galway-Mayo rivalry. That's undervaluing the championship.
The battles for the JJ Nestor Cup over the years have been much more than just about two counties. Last year neither of them even made the final and the point most people miss is – in Connacht, the rivalries are massive.
And each county has had some memorable encounters against each other – here are some of the best from the last half century.
1. Mayo v Galway
Castlebar, 1966
That particular year might have been a good one for English football; World Cup, Eric Cantona was born and Pickles.
But it was also possibly the greatest Connacht championship ever; a semi final replay between Mayo v Sligo and a memorable Galway performance versus Roscommonin the other.
To cap it all off though, one of the most contentious finals of any province ever, and it's still talked about. The winners went on to win the All-Ireland – and that was Galway.
Man of Achill Michael J Ruddy scored what has been described as one of the greatest goals ever from a Mayo man, however Galway clinched the game with a disputed injury time point from John Keenan, winning 0-12 to 1-8.
Galway went on to beat Cork in the semis and Meath in the final with this well taken goal from Mattie McDonagh.
2. Galway v Roscommon
Tuam and Dr Hyde Park, 1998
Hot summer, hot final. Galway were under the tutelage of Mayo man and current TD, John O'Mahony. Roscommon, under Gay Sheerin, were coming in on the back of a fine semi-final display, where they toppled Sligo by a point in a replay.
The final was played in Tuam and ended up 11 points a-piece. But a lot of Rossies thought they had blown their chance against a much-fancied Galway side. It didn't turn out quite that way.
The replay in Dr Hyde Park was a cracker,with Galway eventually winning by a goal, 1-17 to 0-17. However Roscommon again had their chances in what was the game of the season. Perhaps to the annoyance of many of the Roscommon folk, Galway, after that battle, went on to win the All-Ireland final defeating Kildare.
3. Leitrim v Mayo
Dr Hyde Park, 1994
Concede a goal in the first 20 secs, well it looks like history is about to repeat itself.
Leitrim had not been in a Connacht decider since 1967  and hadn't won one since their sole victory in 1927. When Mayo goaled straight from the throw-in, the omens looked, well pretty awful.
Leitrim had the hardest path to the final, beating Roscommon and then Galway after a replay in the semi-final, so they had shown resilience and confidence up to that point and this all showed up again on that July Sunday, as they eventually ran out two-point winners, 0-12 to 2-04.
4. Sligo v Galway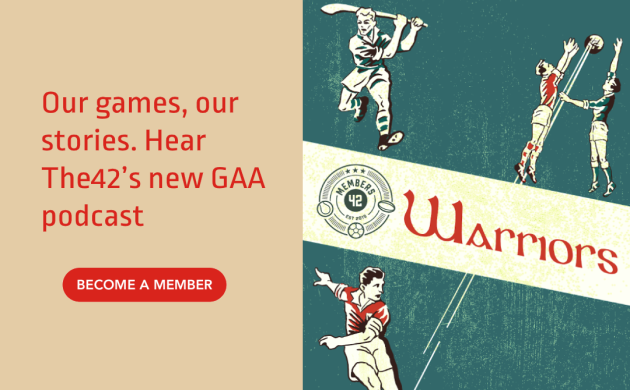 Dr Hyde Park, 2007
Another one for the sentimental. Sligo, oft seen as a soft touch in Connacht, had for a number of years been knocking on the door without any success.
In the previous 10 years, they had lost two finals narrowly and many thought their time had passed. However the players stayed together looking for that first title since 1975, and eventually it came good for them against Galway four years ago.
Sligo were winning by a point, with 74 minutes on the clock. Galway's star forward Ja Fallon found some space for himself and let rip – the ball drifted outside the near post and wide. The ref blew up from the kick-off sparking frantic scenes of utter relief at centrefield.
5. Mayo v Roscommon,
Castlebar and Dr Hyde Park, 1989
Best look away again if you're from Roscommon. In 1989, the Rossies were in a cycle that would see them contest eight out of nine finals. They only won two however – but if ever a loss was remembered it was a topsy- turvey ending to the 1989 provincial final replay.
The last minute of normal time sort of sums up this thrilling game.
Roscommon two points down, get a penalty and score a goal. Cue celebrations – Roscommon manager Marty McDermott frantically tries to get his players back in position. Mayo move the ball down field and score a goal within 30 seconds – cue celebrations.
Amid all the madness the Mayo men realise the goal has been disallowed and a free given instead. The ball is pointed, whistle blows – extra time.
In extra time the teams were inseparable until Mayo's Jimmy Burke somehow scrambled the ball into the net, off his knee / inner shin/ shoelace – as he fell over the ball! Mayo  just scraped through 3-14 to 2-13.
And we got that Jimmy Burke gem – well kind of!
6. Roscommon v Sligo,
Castlebar, 2010
But for the rest out there, historically they lost the tight ones, but Roscommon are the reigning Connacht champions – overcoming a heavily favoured Sligo team last year.
It may have just been by a point, 0-13 to 0-12, but a point is all you need at the final whistle.