THE SUN NEWSPAPER has bought into the GAA's plans to go global by signing up Ian Wright as its expert on all things Sam Maguire and Liam MacCarthy.
The former Arsenal and England striker is now giving video previews to each weekend's GAA action. Wright Full Forward recaps Tyrone's late draw with Down, last weekend, and looks ahead to [dodgy pronunciation alert] Don-e-gal's championship bow.
Wright bigs up 'my boys' London ahead of their clash with Galway, gives a shout-out to Dublin and really enjoys saying the words Jimmy, Barry and Murphy.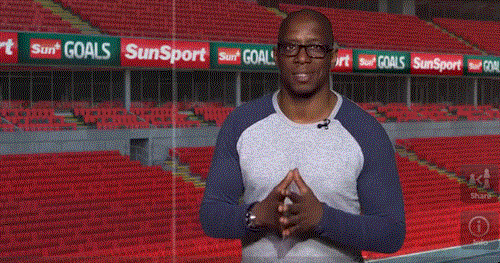 The full video is up now on TheSun.ie website. We hope he throws in a rap next week.
Source: drcstim/YouTube