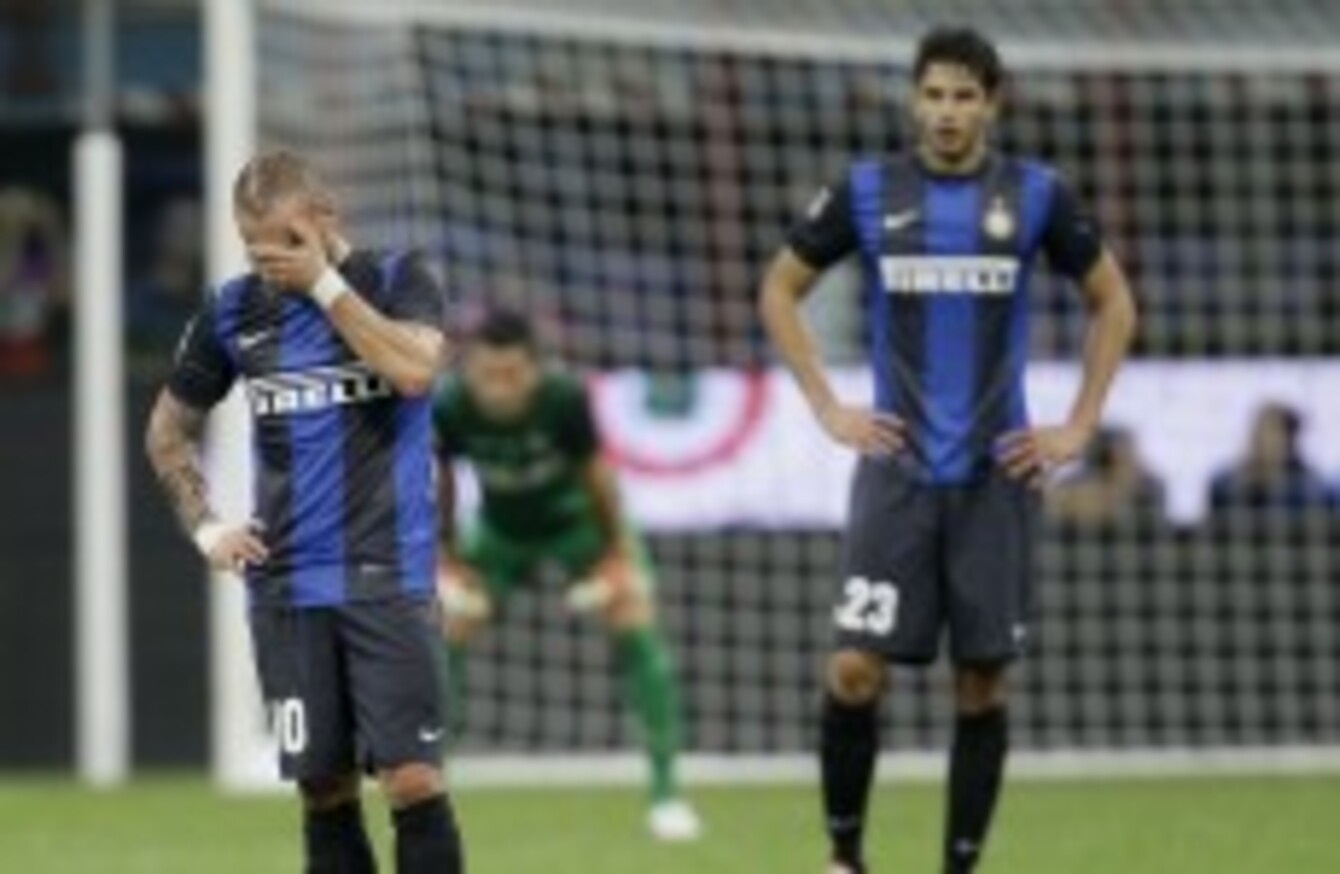 Sneijder looks set for the exit door at Inter.
Image: AP Photo/Antonio Calanni
Sneijder looks set for the exit door at Inter.
Image: AP Photo/Antonio Calanni
INTER MILAN HAVE paved the way for Wesley Sneijder to leave the club in January after confirming the Dutch midfielder will not play again until he has agreed to an "adjusted" contract.
Sneijder has been on his way back to full fitness recently having been sidelined after suffering a minor injury at the end of September.
Speculation, however, has linked the Netherlands international with a move away from the Nerazzurri and that has gathered pace as Andrea Stramaccioni's side have become serious Serie A title challengers to Juventus in his absence.
Sneijder's contract with the San Siro side ends in 2015, and Inter sporting manager, Marco Branca, confirmed the Dutchman will not play again until he has decided on whether or not to accept a reduced offer.
"The situation with Wes, who is part of the history of this club and a player we all care about, is that we've been discussing a possible – and for us necessary – adjustment to his contract for a while," Branca told www.inter.it.
"We want to give the player and his entourage all the time they need to consider the terms of our proposal carefully, so the coach and the club have decided not to use the player in this period until things are clearer."
Branca said Inter would give Sneijder as long as is required to consider the club's option, but would not select him until the issue was settled.
"We're patient precisely because we have a certain sort of relationship with Wes, and I'm sure it's the same for him," he added. "We're patient and calm as we wait for the situation to evolve."
He conlcuded: "It's a situation where serenity and clarity for our project come into play, and at the moment the coach and the club agree that it would be better to wait for that serenity and clarity before talking about the playing side again."
Inter sit second in Serie A, four points behind champions and leaders Juventus.