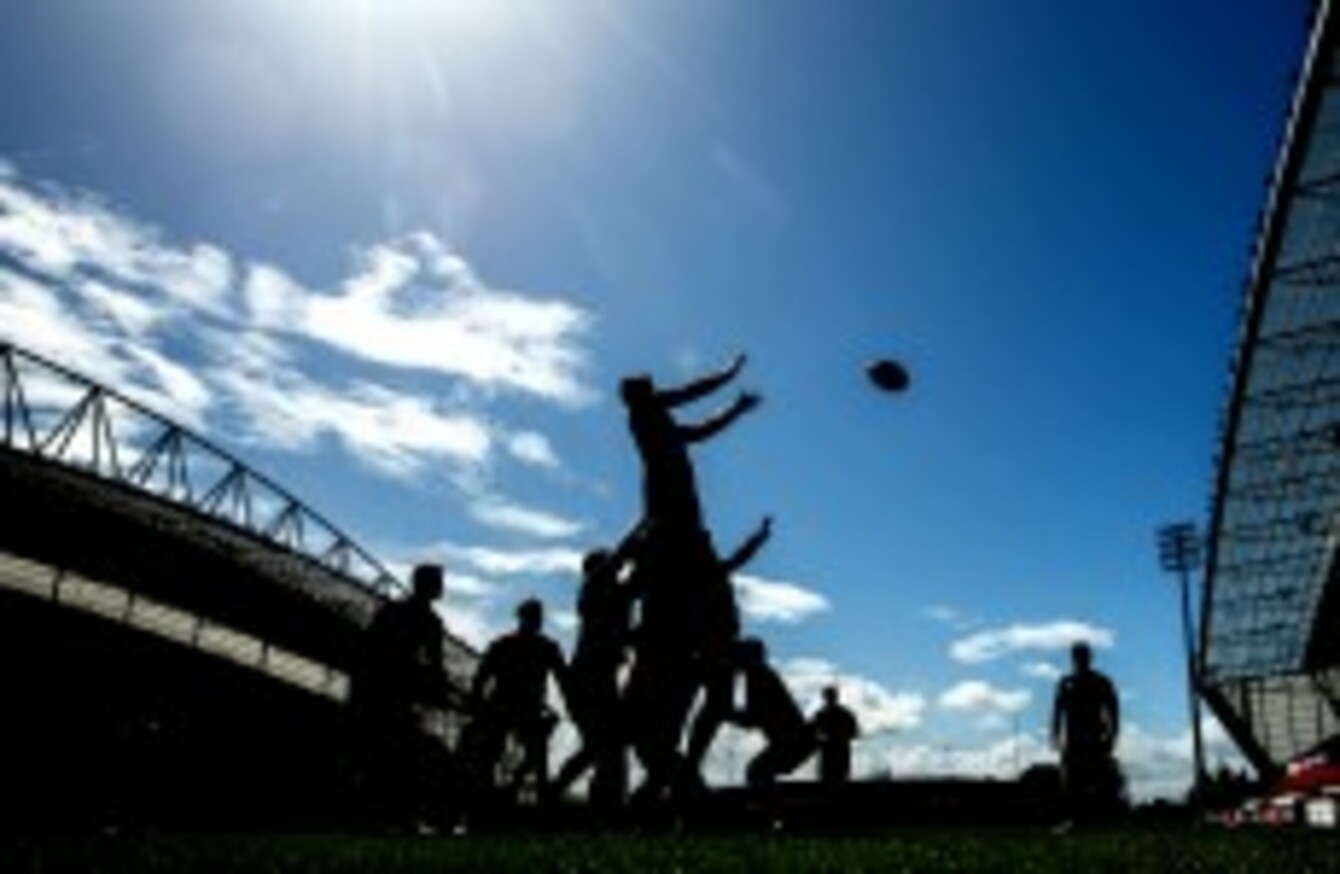 Munster forwards work on their set-piece at Thomond Park today.
Image: James Crombie/INPHO
Munster forwards work on their set-piece at Thomond Park today.
Image: James Crombie/INPHO
DICK SPRING, CHAIRMAN of Ireland's Rugby World Cup 2023 bid oversight committee says that 40% of voters have already pledged their support for the tournament to be played on these shores.
World Rugby are still inviting parties to express an interest in hosting the 2023 World Cup. That window will shut on 19 June to commence the process of selecting a host nation by May 2017.
"I would say at this stage we are already up over the 40% mark. And we would be working to build from that," Spring told Sean O'Rourke on RTE Radio 1 this morning.
"But you have to get one over the quota. There is a first round of voting, and say you eliminate two at the first round, you will be voting again."
Spring also warned that the structures on which voting will be based are set to change this year and so Ireland's base of support will have to stretch in order to prove successful.
"The voting procedure is going to change before the year is out. At the moment it's about 27 votes on the world board. That may go up to somewhere between 35 and 40," said the former Tainiste and Ireland international.
"Everybody wants change but nobody wants to lose their strong position. But there will be change in terms of the structure of World Rugby and in terms of the voting strength of the various countries and we'll know that by the autumn and we will go hunting."
In that 'hunt' Spring says his first point of order will be to introduce the wider world to the GAA facilities around Ireland. The Kerry man stressed that the bid would not be possible without support from the indigenous game. He will endeavour to ensure voters in World Rugby are aware of stadia such as Croke Park and Fitzgerald Stadium as he casts the net wide for crucial votes.
"We have very strong Irish connections in Samoa. Some pirates who fell off ships there about 200 years ago," Spring joked.
"In fact I met their minister for agriculture there many years ago on the way back from Australia. He had very strong Irish connections.
"Anywhere there's a vote to be got, we will do our research – our work."