RTÉ PUNDIT RICHIE Sadlier admits that he cringes every time he hears supporters of Ireland's football team referred to as 'the best fans in the world'.
Just 27,100 showed up at the Aviva Stadium for last night's crucial Euro 2016 qualifier as Martin O'Neill's side picked up a 1-0 victory against Georgia.
Attendances at the Dublin 4 ground have been generally poor in recent years with the quality of the team, high ticket prices and John Delaney's running of the FAI all suggested as reasons for fans staying away.
"There's a very disappointing crowd but it's not totally unexpected," Sadlier said during last night's Game On on 2fm.
There is a lot of talk that the section behind the goal (the South Stand) is getting heavily searched coming in and there's  a sensitivity from the FAI for the banners and various different things that have been expressed from that side of the crowd.
"All of those things don't help and the quality of the opposition, but we keep hearing this is a sports mad country. I often hear the phrase 'best fans in the world', I often hear that and I cringe every time I hear it. There is no sign of them here tonight."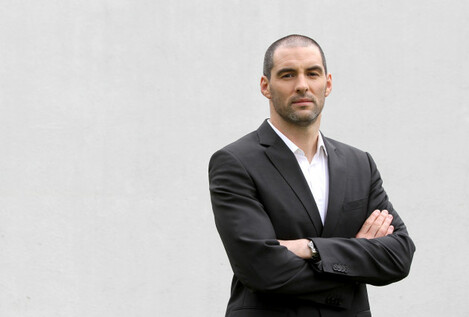 Sadlier was disappointed with last night's turn-out. Source: James Crombie/INPHO
Shamrock Rovers boss Pat Fenlon added: "It's very, very poor. I don't think it's just about tonight or the football, I think a lot of people are frustrated and disappointed the way football is going in this country. So they might be voting with their feet as well."
Listen to last night's Game On here