JOE SCHMIDT WILL learn from this defeat, as soon as he manages to get over the utter disappointment of it.
The Kiwi head coach will see that he needs his players to be fitter than any other team in the world. He will acknowledge that his men need another level of psychological strength too.
There are so many positives to be taken from yesterday, but Schmidt – a perfectionist – will look for the areas where Ireland failed and attempt to ensure that there are no repeats in the coming seasons. That is the lot of a coach who is never happy with where he is and always strives to improve.
The coming days, though, will be difficult. Schmidt knows exactly how great an opportunity was missed yesterday.
We were in possession with a minute to go. To be a minute away from history and have the ball in your hands on their 10-metre line. Devastating.
"I guess you sum it up as a step forward, but a missed opportunity. You don't get that many opportunities to stop them doing something that was pretty special, 14 games out of 14. It's pretty phenomenal and if we'd been the only ones to knock them over, it would have been a feather in the lads' cap."
Indeed, there were encouraging signs from Ireland of a genuine ability to compete with the best teams in the world when they mentally turn up and finding consistency in that regard is a must. Still, Schmidt's men aren't quite there yet.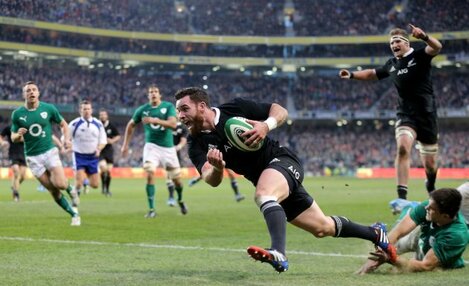 The moment Ryan Crotty broke Irish hearts. ©INPHO/James Crombie.
That closing minute was a whirlwind of panic and exhaustion. Schmidt recognised that the physical demands of the preceding 79 minutes had taken their toll on his players.
"The defence at the end is massively disappointing but it's cumulative. I think we'd made a lot of tackles in the second half. We had guys who were out on their feet at that stage.
"I felt that we were hanging on by a thread and the thread was a little too thin to make sure that we stopped them."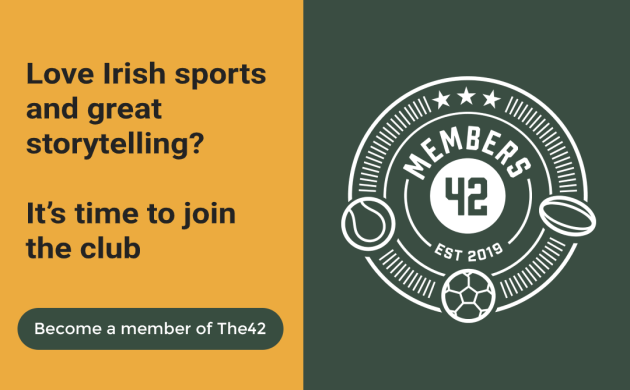 The All Blacks' confidence held firm until Aaron Cruden kicked the winning conversion, and that was one of the clear differences between the teams. Steve Hansen's men were physically dominated and forced into errors for large parts of the game, but always believed that they could win.
Another lesson for Schmidt and Ireland as they move forward.
It is the confidence that someone is going to get there and they are going to get over the line. We needed to have the same ability to do the opposite without the ball and to defend them as we'd done so well right through the game.
"As I said, I think it was cumulative. The amount of pressure that was exerted on our defence, it told in the end. I certainly wouldn't be critical of the endeavour. Guys were still trying at the end, we just came up short and that's massively disappointing."