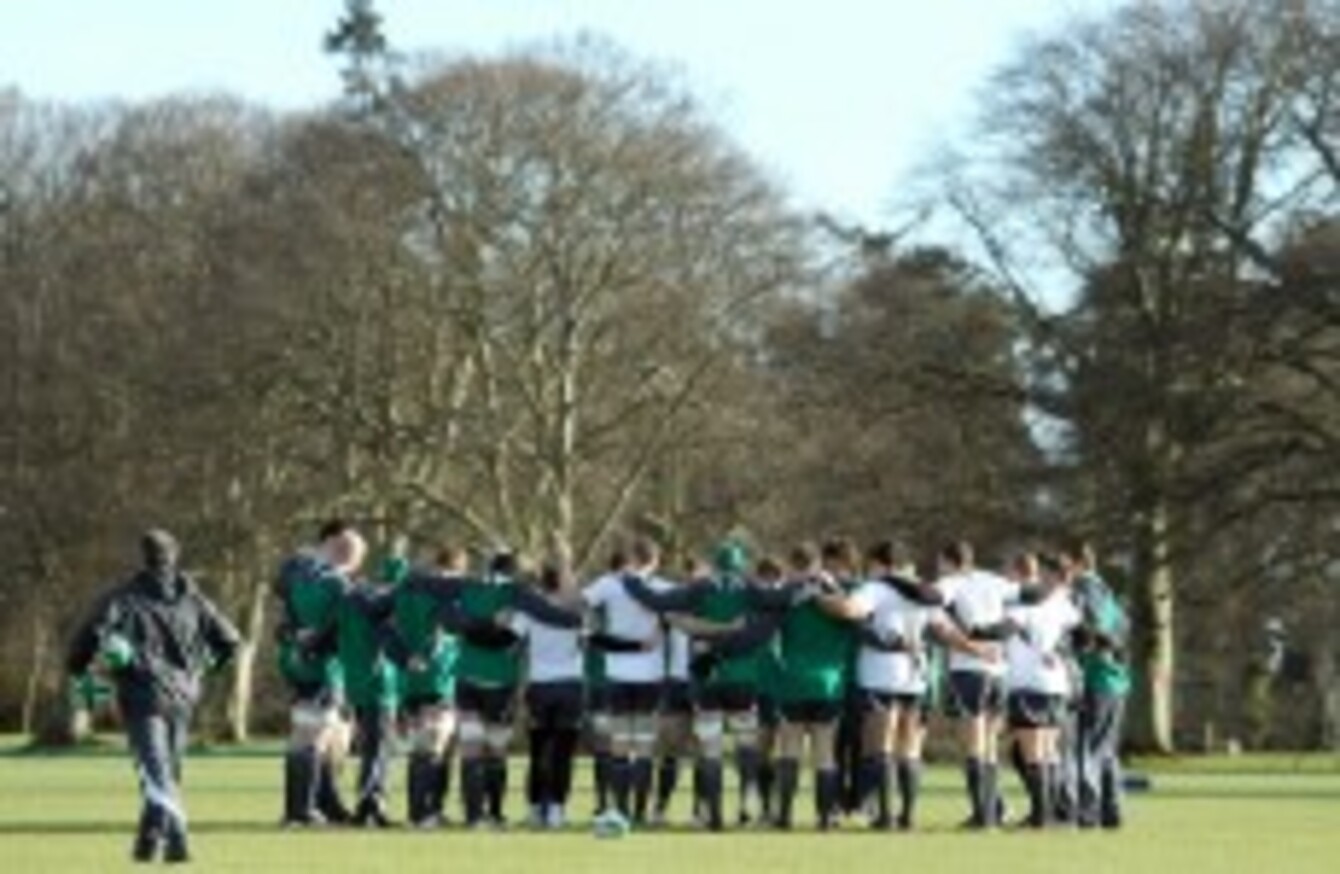 Image: INPHO/Dan Sheridan
Image: INPHO/Dan Sheridan
Reproduced with permission from Setanta Sports
WE DIDN'T EXPECT any change in personnel for the Italian job, nor did we get any.
Declan Kidney predictably selected the same 22 as was penned in to take on France, although you would expect an actual game to happen this time around.
It is quite a strange scenario, as the merits of the selection were dissected when Kidney initially named the side to face France. Nothing has changed since then, apart from a round of RaboDirect Pro12 games, in which some players in the frame did put in quality shifts. Simon Zebo, Ronan O'Gara and Fergus McFadden spring to mind.
This was not enough to sway selection for the Italians, however.
We are all aware of the Italian strengths and limitations – their pack is strong but the Azzurri remain inadequate out wide and lack a general at 10 to steer them around the pitch. Even still, they should have beaten England at the Stadio Olimpico; perhaps a measure of where the English are at as much as the Italians.
What do we know of the Italians? We know they will be powerful in the close exchanges and challenge Ireland at set piece time. We know they posses one of the best loose forwards in world rugby in Sergio Parisse and we know they will be aggressive. But Ireland will be aggressive too, won't they?
When we talk about aggression, we are not talking about the blind rage displayed by Ireland teams in the past, whereby someone would pick a fight early on to rattle a superior opposition.
These are not the days where Ireland are perennial underdogs but 'by God, these dogs bite back'. Aggression does not have to be displayed by throwing a punch but so represents a state of mind going into a game.
Slow Out of the Blocks
In the opening encounter of this year's Six Nations Championship, it was notable that Ireland lacked the aggression required in various aspects of their game. This was perhaps most evident in their defence and line speed. It was tough viewing watching Wales march up the field with such apparent ease in the lead-up to their winning penalty and the outcome had a sense of inevitability about it.
Even when taking the ball on around the fringes, there wasn't that ferocity so evident at times in the past. The win over Australia in last year's World Cup springs to mind.
On that night in Auckland, Ireland were aggressive in everything they did, whether it be taking the ball on with pace and purpose or smashing the opposition in defence. It will be remembered for the success of the choke tackle and Ireland's brutality in that area. Another criticism of Ireland's performance against Wales was their unconstructive use of the ball on occasion. Too many times, their kicking was aimless and their attack timid.
If Sean O'Brien or Stephen Ferris are taking the ball on around the fringes, they need to be taking it at a 100 miles an hour, ready to tear through a brick wall to get over the gain line. We have seen them do it time and again but the cursed static pods around the ruck reared their ugly head again against the Welsh.
Be part
of the team
Access exclusive podcasts, interviews and analysis with a monthly or annual membership.
Become a Member
All About Tempo
Declan Kidney's side need to play at a much higher tempo against the Italians and with a greater intensity. A slow war of attrition will suit Jacques Brunel's side perfectly and in any case, Ireland are a far superior side when they bring pace to their game.
Look at the final Six Nations game against England last year. Ireland went out and played the game at such a tempo that England were spinning and blown off the park. Martin Johnson's side weren't offered the opportunity to get into the game and before they knew it, they were out of it. There was variation, there were quick taps but more than anything, there was hunger and ambition in bucket loads.
Donnacha Ryan during Ireland squad training at Carton House yesterday. Pic: INPHO/Dan Sheridan
This type of intensity shouldn't be reserved for the English as beating them is no longer a get out of jail card. Ireland should beat them. If Kidney's side come out with this type of purpose against Italy, the crowd will sense it immediately and rise with the team.
This is a crucial factor also as if we are honest, the atmosphere in the Aviva has been hit-and-miss when this team has played so far.
It may sound overly simplistic and obvious to suggest that Ireland need to get more aggressive against Italy. But, when this team gets angry and plays with that ferocity in all aspects of their game, everything else seems to fall into the place. The intensity and tempo is greater, as is the overall performance.
And make no mistake, this team needs a performance.
Twitter: @TomFoxy