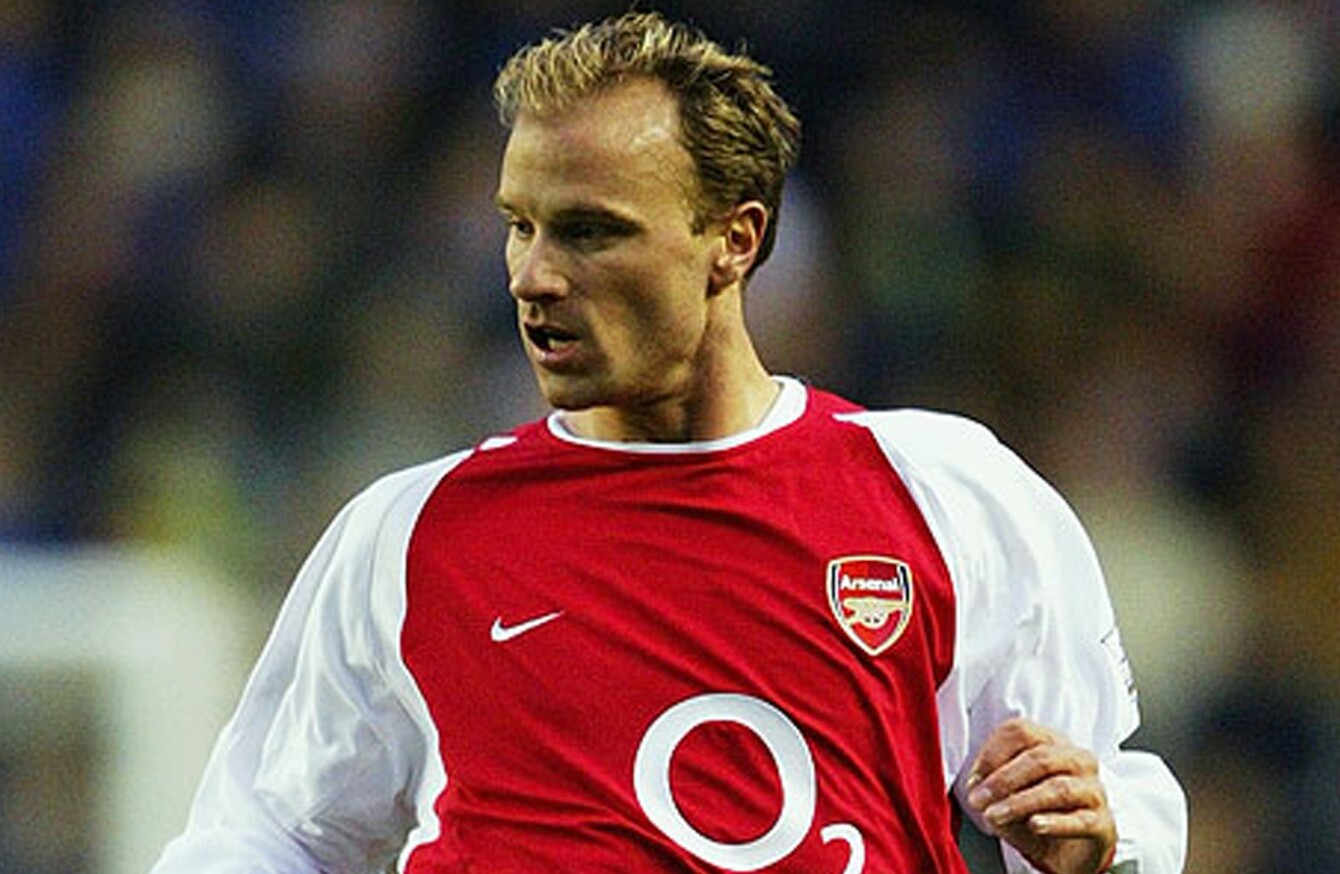 ARSENAL LEGEND DENNIS Bergkamp may be long retired, but his spirit lives on in football pitches around the world.
Bergkamp was renowned for his technical ability and one such example of his quick-thinking and neat skill came in a 2002 game against Newcastle United.
After making a surging run forward from deep midfield, the Gunners playmaker was fed a teasing pass from Robert Pires at the edge of the area, before conjuring one of the most enduring images of the Premier League era: nonchalantly flicking the ball around Nikos Dabizas and placing the ball well beyond the reach of Shay Given.
Source: UnbelievableTekz/YouTube
Indeed, at one small-sided game in Derry this month, a player has pulled off his best impression of the former Netherlands forward.
OK, it's not quite the cauldron of St James' Park back in 2002, but it's still fairly impressive.