FORMER ITALIAN UNDER-21 player Piermario Morosini has reportedly passed away after collapsing during a Serie B match on Saturday afternoon.
Associated Press had announced that the midfielder is undergoing medical treatment after being stretchered from the pitch soon after suffering a suspected cardiac arrest.
However, Infrostrada Sports gave an update at 4.14pm on Saturday that the 25-year-old had died.

With Livorno 2-0 ahead, Morosini fell to the ground in the 31st minute of the match and received urgent medical attention on the pitch.
A defibrillator was also used on the player, currently on loan from Udinese.
Morosini was then rushed to Pescara's Santo Spirito hospital. Italian news agency Ansa reported that Morosini suffered a heart attack in the ambulance.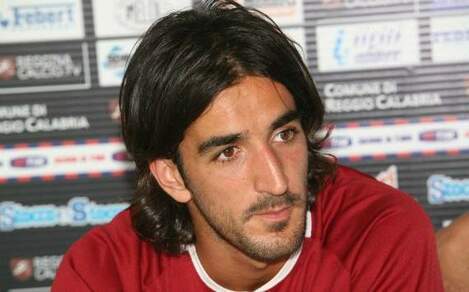 Piermario Morosini of Livorno. (Credit: goal.com)
The match was abandoned, with many of the other players leaving the field in tears.
The incident occured less than three weeks after Bolton midfielder suffered a cardiac arrest against Tottenham Hotspur. Muamba has since been discharged from hospital after responding well to treatment.
Morosini played 19 times for the Italian U-21 side and had club spells at Bologna and Vicenza, where he scored his only league goal to date.
UPDATE: The Italian football league has postponed the remainder of the weekend's fixtures.