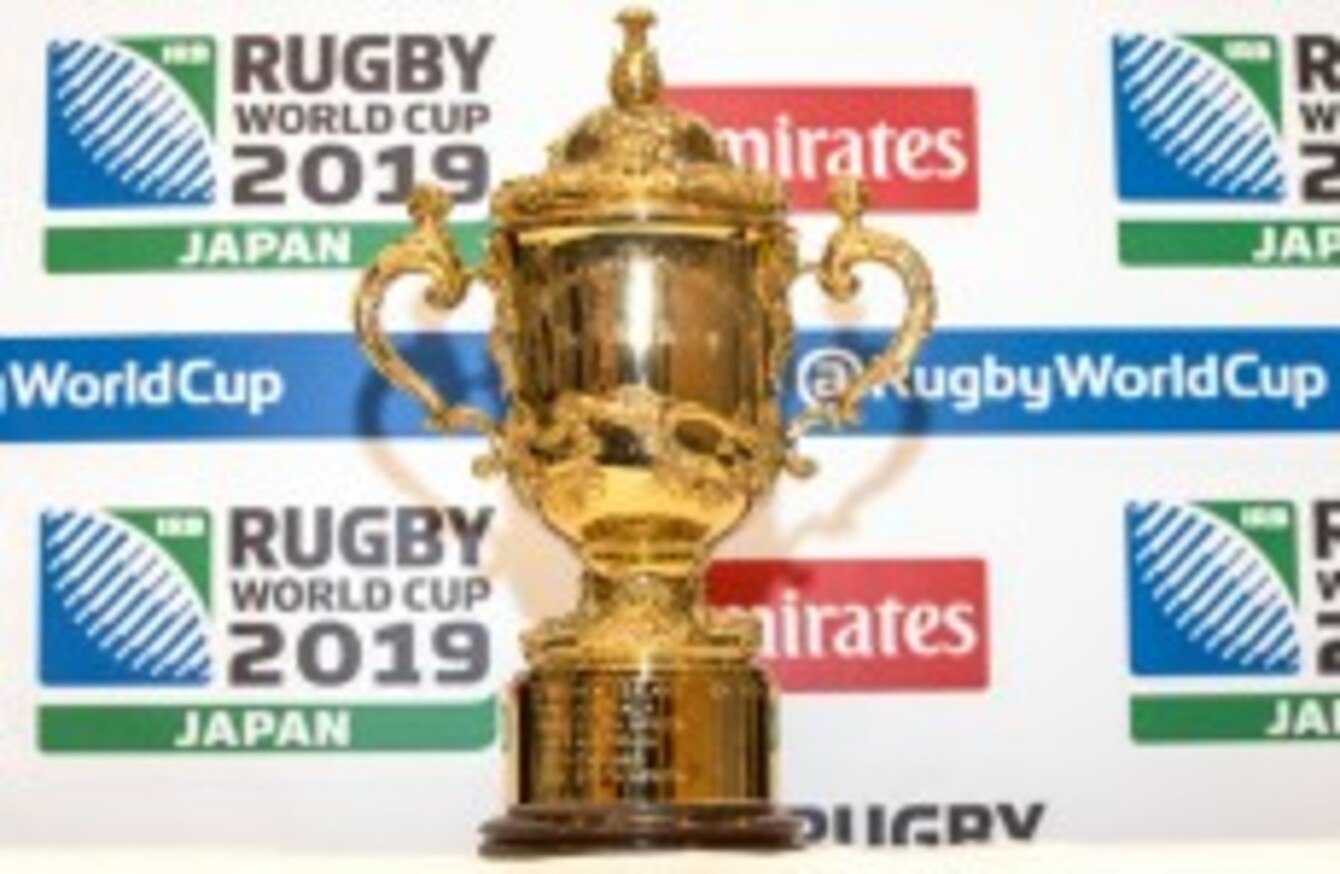 Ireland are hoping to welcome the William Webb Ellis trophy in 2023.
Image: James Crombie/INPHO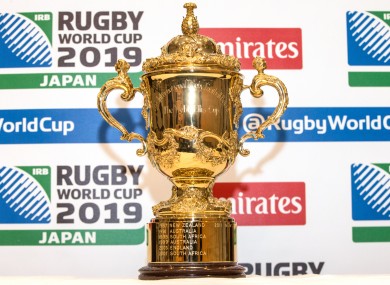 Ireland are hoping to welcome the William Webb Ellis trophy in 2023.
Image: James Crombie/INPHO
ITALY YESTERDAY CONFIRMED their intention to bid to host the 2023 Rugby World Cup, providing direct competition for Ireland.
On Wednesday, South Africa stated that they too expect to bid for the rights to host the global tournament.
Ireland are also likely to come up against bids from the USA and Argentina, although those nations have not yet formally expressed their desire to host the 2023 World Cup.
14 May of this year sees the window open for countries to do so, while June 2016 is the deadline for confirmation of intention to tender. Italy have underlined their aim of being part of the process.
The Italian rugby federation [FIR] believe their hosting of the Junior World Championships in 2011 and again this summer means they are well placed to make a success of the senior level tournament.
"We will formalise our interest with World Rugby in May, as per the rules of participation in the application process, but I want to immediately confirm our intention to bid to host the World Cup in Italy in 2023," said FIR president Alfredo Gavazzi.
The growth of rugby in Italy in recent years, the results obtained in the Six Nations and autumn Test matches, and the experiences with the U20 World Cup in 2011 and next June are just some of the points behind the Italian bid.
"I am sure that Italian rugby has everything you need to organise a memorable Rugby World Cup and that the whole movement, in the next two years, will work to ensure that this dream will become a reality."
Italy are currently ranked 14th in the world, but a win away to Scotland last weekend in the Six Nations was an important result for the Azzurri.
Ireland's intention to bid was formally announced as far back as December, when both the Irish Government and the Northern Ireland Executive pledged their full support to an All-Ireland bid.
The IRFU confirmed at that stage that the Ireland bid will involve GAA stadiums, as well as regular rugby venues such as the Aviva Stadium, Thomond Park and Kingspan Stadium.
Last week, Word Rugby CEO Brett Gosper admitted that Ireland's bid would be "very attractive," given the nation's strong infrastructure, love for rugby and renowned fondness for welcoming visitors.
World Rugby's official announcement of 2023 Rugby World Cup host will take place in May 2017.