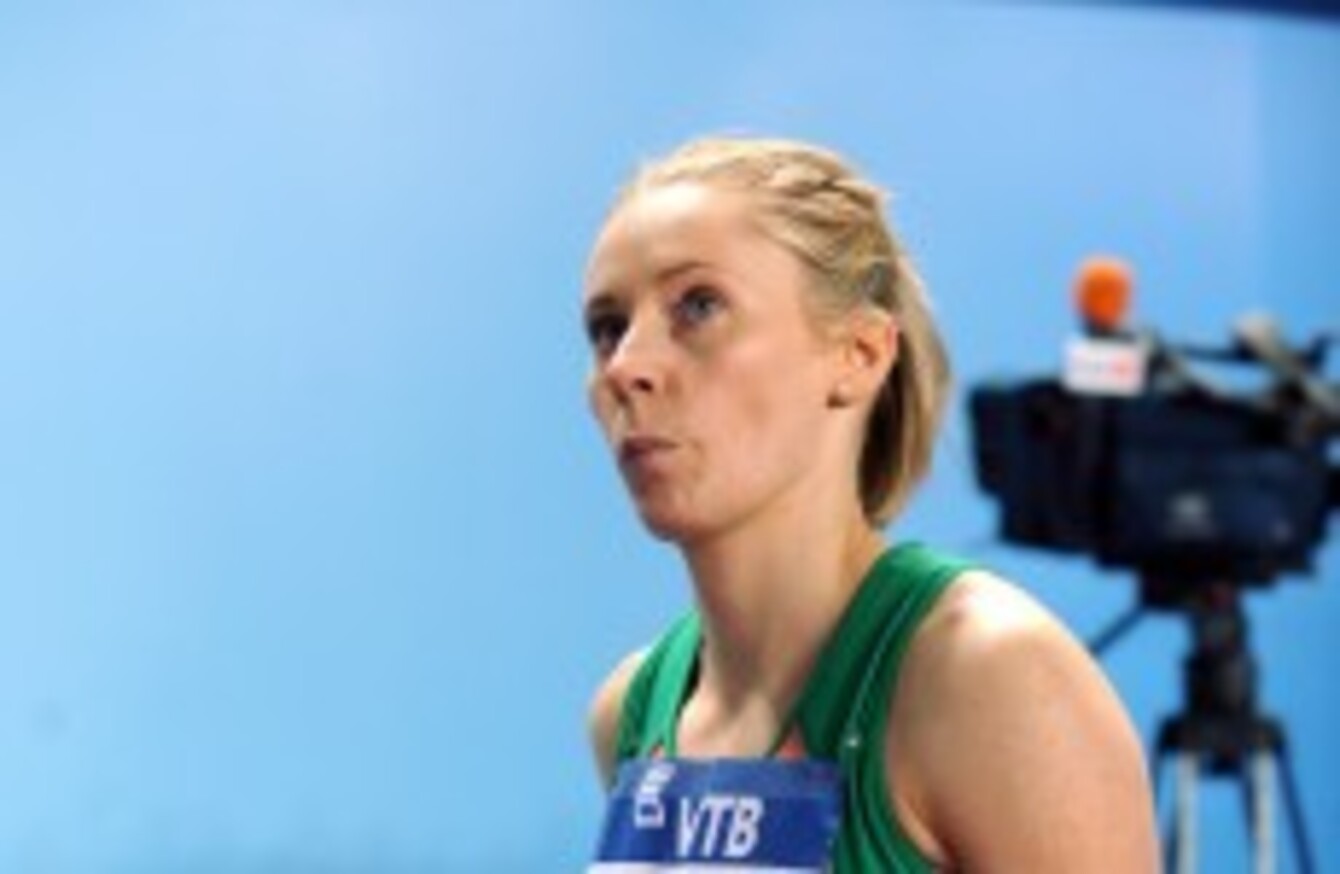 Derval didn't run at Santry over the weekend.
Image: INPHO/Mark Sherman
Derval didn't run at Santry over the weekend.
Image: INPHO/Mark Sherman
DERVAL O'ROURKE HAS eased concerns over her Olympic participation after sitting out the National Championships in Santry yesterday.
The 100m hurdler, who is one of Ireland's best hopes for a medal at London 2012, withdrew suddenly from the event meaning she was unable to win a tenth national title, which cast doubt over whether she would be fit to compete later this month.
However, on her blog, O'Rourke has revealed that her absence was due to a stiff back after running in Loughborough the previous day. It is an area which has caused her problems in the past and, after a physio session, she felt it was best to rest up.
"I got home last night (Saturday) and felt stiff and tired after two races on a cold, rainy day in Loughborough," she wrote. "When I warmed up today (Sunday) I just wasn't feeling great. I was actually moving pretty fast but was stiff in a few places.
This made me a little worried especially as my achilles and groin were both stiff. Sean was with me and decided if I was stiff running then it would be worse hurdling so off I went to see the physio.
"He had a good look and did loads of work (basically beat the crap out of me!!!). He reckons that my back had gotten quite tight, maybe from racing and a couple of hours later getting on a flight."
Despite the set-back, the 31-year-old added that she was disappointed to miss out but aims to have made a full recovery by the weekend.
"The plan is to take some anti-inflammateries, have a few ice baths and let everything settle. After I saw the physio I was feeling quite sad and upset at not running, I really do like to run nationals.
"It's no major drama and I have a physio check up in the morning. The plan is to race next Saturday."