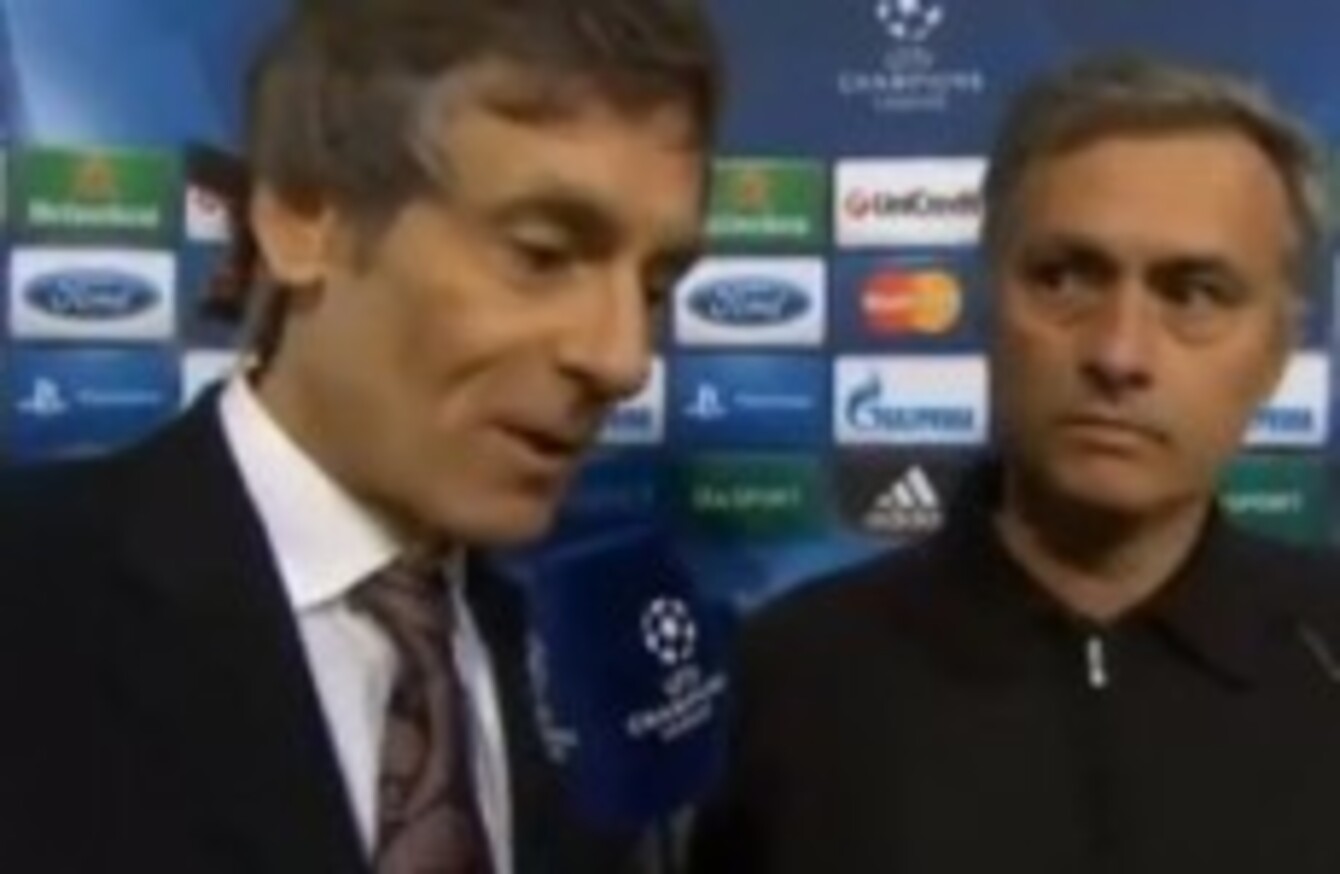 THE FOOTBALL-WATCHING world in this part of the world were stunned last night when ITV cut short a post-game interview with Jose Mourinho.
The Real Madrid boss had just watched his side exit the Champions League despite a 2-0 win over Borussia Dortmund in their semi-final second leg.
At the prompting of reporter Gabriel Clarke, the Portuguese looked to be on the brink of revealing where he would manage next season. Instead, the interview was cut short, Clarke threw back to Adrian Chiles at pitch-side and the broadcast ended to make way for the news.
"Our reporter Gabriel Clarke managed to land an unexpected interview with Jose Mourinho with only two minutes left before the end of last night's Champions League programme on ITV," a statement reads today.
"At that stage it was too late to arrange an overrun of the broadcast beyond the allotted time. However, in a very tight, live situation, we showed as much as we possibly could of their exchange to viewers."

YouTube: Arsenal Supremo
What do you think?